'Black Adam' Dwayne Johnson Called up Aquaman to Accompany Him for Daughter's Birthday Surprise
"I had to make the call...it's what daddy's do...," says The Rock.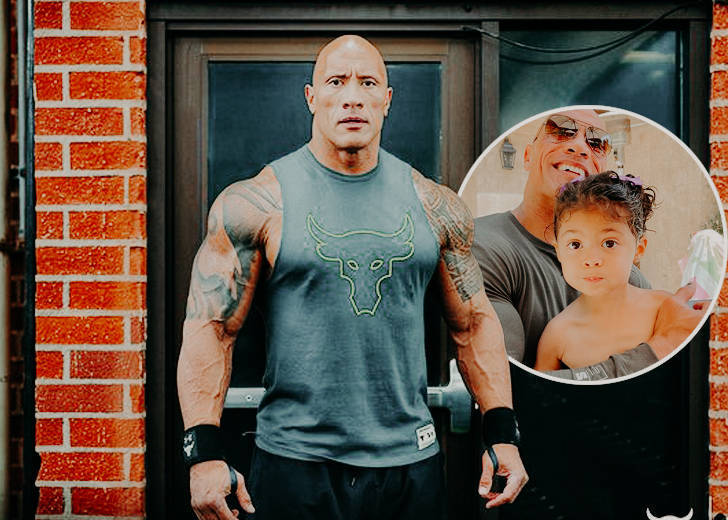 While the entire world holds its breath to catch a glimpse of Dwayne Johnson as Black Adam in theatres later this year, the first name on his daughter's birthday guest list was Aquaman. When his darling daughter made a wish, even Black Adam couldn't help but comply. 
Okay, let's start from the top! On April 18, 2021, Johnson took to his Instagram to wish his youngest daughter Tiana a happy birthday. The post described the adorable 3-year-old as "loving, kind, tenacious and tough," like her mother, and expressed his joy of being her father. 
Accompanying the loving caption was a beautiful father-daughter snap featuring the mountain of a man holding his cute daughter in his arms as she puffed her cheeks for the camera.
And the 3-year-old is plenty intelligent too! Little Tiana found out that her daddy was Maui from Moana. So, she had a very important question for him,
Daddy do you know AquaMan?
Although not mentioned in the captions, the obvious answer is a resounding yes! 
So, for her third birthday, The Rock made a call to his fellow DC superstar Jason Momoa to make sure his daughter got her wish. Despite his menacing looks, Momoa is also a softie deep down. 
Later the same day, Johnson put up yet another post on his Instagram, and this time it was a video of his kids in their living room. Both Tiana and Jasmine had their eyes glued to the TV screen where Momoa made his birthday wish. The ruggedly handsome King of The Seven Seas promised the two girls that they will soon hang out by the ocean, play, go rock climbing and surfing--the whole deal. 
As soon as the video call ended, the youngest Johnson was jumping with excitement. Besides the video, the humble WWE legend wrote,
I had to make the call...it's what daddy's do...
He then went on to thank Momoa for making his daughter's birthday the best ever. Further, he admitted that "this kind of STUFF" would always be the best part of their fame. He believed that Momoa was the manifestation of the quote, "It's nice to be important, but it's more important to be nice."
The two towering hunks are often dubbed as "everyone's favorite physiques." However, what makes these superstars that much more lovable is their humility. Yes, calling The Rock's daughter on her birthday was a sweet gesture, but these humble giants are just as likely to do it for their fans as well.
Johnson, in particular, has had the internet going "Aww..." for his daddy-daughter moments for years now. Exactly four years ago, on April 18, 2017, he shared his grand plans for his daughter Jasmine.
According to Johnson, by the time she'll be five, she will be looking people in their eyes as she firmly shakes their hands. Three years hence, she'll know how to fish, drive his pickup truck and do cardio. And by 10, she'll be able to directly say to people, "Great job, I like it a lot, but let's see how we can make it better."
It's these adorable yet thoughtful acts that give his fans massive daddy-daughter goals!