Is Bill Maher Back? Here's What We Know about His Return to 'Real Time'
Bill Maher's show was put on hold for two weeks since he contracted COVID-19. He has been back in business since May 28, 2021.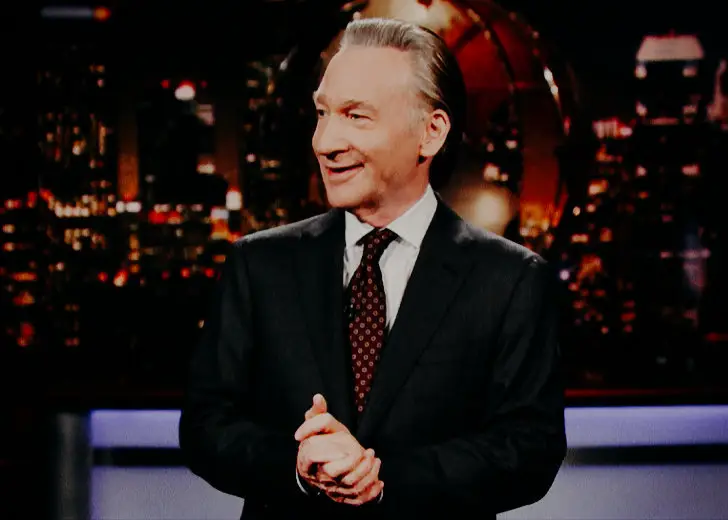 HBO had to put Bill Maher's show, Real Time with Bill Maher, on hold after the comedian tested positive for COVID-19 back in mid-May 2021. 
Recent updates on the show's Twitter handle suggested that the show would be on-air again on Friday, June 11, 2021. 
According to Broadway World, the episode was set to feature a one-on-one in-studio interview with Neil deGrasse Tyson, an astrophysicist with the American Museum of Natural History, host of the Webby-Nominated podcast StarTalk, and author of 'Cosmic Queries.'
Accompanying Maher on the panel would be Rachel Bitecofer, a political scientist and co-founder of Strike PAC, and the filmmaker/activist Rob Reiner. 
HBO Cancelled the Show for Two Weeks
The network had scrapped two consequent episodes of Real Time for May 14, 2021, following the news of the comedian's contraction of the virus. 
Maher, who was vaccinated for coronavirus, was tested positive during the network's weekly PCR testing ahead of filming. Thankfully, he did not exhibit any symptoms of the potentially lethal disease. 
The following week the network had to divert attention to the safety protocols since the show's host had tested positive. Hence the Emmy-nominated talk show was put on hold for yet another week, only to return on May 28, 2021, the Friday before Memorial Day. 
On a later date, a spokesperson for HBO communicated to Deadline that no other staff or crew member had contracted the virus. Even so, the show was rescheduled for a later date.
Canceled for the First Time Since 1993
Following the sad news, Maher took to his Twitter to personally thank all his well-wishers and let them know that he was perfectly fine.
Thanks to all wishing me get well - hard to do since I feel perfectly fine, but I appreciate it! Most upset about ending my streak going back to 1993 of never missing a Politically Incorrect or Real Time episode. Oh well, even Cal Ripken had to sit one out at some point. — Bill Maher (@billmaher) May 14, 2021
Still, more than the news of being infected by the deadly virus, the comedian was more upset about ending his streak.
Apparently, he had not missed a single episode of Politically Incorrect or Real Time since 1993. He did, however, find solace in the fact that even Cal Ripken had to sit one out at some point. 
Fans React
Despite the comedian taking the news of his infection in stride, fans were quick to express their disapproval of his attitude towards the pandemic. 
One user wrote, 
I thought only obese people caught Covid? People who don't get sunshine? Not eat healthy? What were some of the other non-scientific beliefs you spread to millions of people?
While another outright announced that since bearing witness to Maher's attitude towards the pandemic, he was contemplating unsubscribing for the HBO streaming service. 
Filming During the Pandemic
His show, Real Time with Bill Maher, was also amongst the first major shows to invite a small live audience to the filming in September 2020.
As for during the peak of the outbreak, the show was shot out of Maher's backyard.
The show's promotional page on HBO's website describes Maher as "irrepressible, opinionated, and of course, politically incorrect." 
The said comedian slash satirist is currently on the 19th season of the long-running show.
Every week, he comes on television to discuss the week's news with a panel of guests ranging from actors, activists, politicians, musicians, comedians, and more.