Bill Duke's Net Worth Amassed after More Than 40 Years in the Industry
Bill Duke has been working in the Hollywood industry for over 45 years now.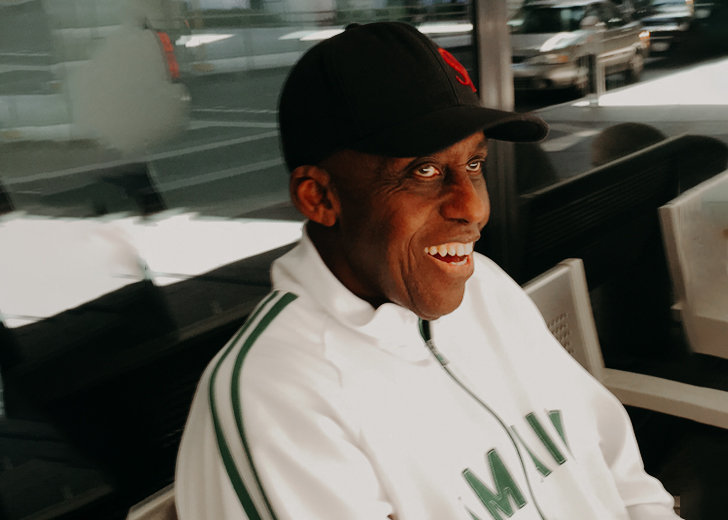 Iconic actor Bill Duke is a man of many talents who has excelled both in front and behind the camera. He is an actor, producer, director, writer, and philanthropist who is dedicated to presenting high-quality entertainment with a message.
Since the early 1970s, Duke has been actively involved in setting the platform for African American performers in the entertainment industry. His contributions towards the cinema and society have been acknowledged by both viewers and his contemporaries.
In 2004, Duke was appointed to the California Film Commission by former Governor Arnold Schwarzenegger to improve the state's economic situation by maintaining film industry jobs in the area.
He was also appointed to the National Endowment for the Humanities by former President Bill Clinton. He has also received a Lifetime Achievement Tribute from the Directors Guild of America. 
Over the course of his extraordinary four-decade career, the 78-year-old actor has built a reputation for himself in the entertainment world through his incredible acting and direction. 
Keep reading to know more about his major works, personal life, and growing net worth. 
Notable Career Works
The theater major began his acting journey by appearing on stage in New York theaters like The Public Theater and The New Federal Theater. There, he featured in productions like LeRoi Jones' Slave Ship and Ain't Supposed to Die a Natural Death by Melvin Van Peebles.
His first on-screen appearance came in a 1976 film titled Car Wash, where he played Abdullah Mohammed Akbar, a ferocious African American Muslim revolutionary. 
Known for his physically dominant stature, the actor featured in a variety of movies and television shows, including American Gigolo, Action Jackson, The Limey, Commando and Predator, Payback, Get Rich or Die Trying, Falcon Crest, Fame, Hill Street Blues, and X-Men: The Last Stand. 
Behind the camera, Duke's critically appreciated television work was teledramas for the PBS program American Playhouse, with acclaimed episodes like 'A Raisin in the Sun,' 'The Killing Floor,' and 'The Meeting.'
He has also directed projects like A Rage in Harlem, Deep Cover, The Cemetery Club, Hoodlum, Light Girls, Created Equal, The Blexicans, and Sister Act 2: Back in the Habit and multiple movies in the 1990s.
Who Is Bill Duke Married to?
The American actor has been married to American author, poet, and producer Shelia P. Moses for a long time now. Duke and his wife share two children, Ethel and William and the family currently live in Los Angeles, California.
Moses grew up as the ninth of ten kids on Rehobeth Road in Rich Square, North Carolina. Most prominently, she is recognized as the co-author of Dick Gregory's memoir, and The Legend of Buddy Bush.
She is also the award-winning author of novels for young readers including Dred Scott: A Fictional Slave Narrative Based on the Life and Legal Precedent of Dred Scott, The Return of Buddy Bush, The Baptism, and many more. 
In 2004, the author was nominated for the National Book Award and named a Coretta Scott King Honoree for The Legend of Buddy Bush. Her novel Joseph received an NAACP Image Award nomination in 2009.
 Bill Duke's Net Worth As of 2021
According to Celebrity Net Worth, the actor has an estimated net worth of $3 million. 
While most of his earnings come from his movie and television career, Duke is also the owner of Duke Media Entertainment, formerly known as Yagya Productions. For over 30 years, the company has been producing highly acclaimed film and television projects.
Duke Media is also growing its identity to include new media technologies such as cellphone apps, games, and virtual reality experiences.
In 2008, the New York native, who is engaged in philanthropy, founded The Duke Media Foundation as a 501 (c) (3) not-for-profit organization.
In collaboration with the non-profit learning center Educating Young Minds, the organization provides media training for grade school and high school students.