Ben Baller's model wife is a benevolent woman helping health heroes
Popular American actor Ben Baller's wife Nicolette Lacson is earning a name for herself and her family because of her compassionate efforts in light of the COVID-19 pandemic.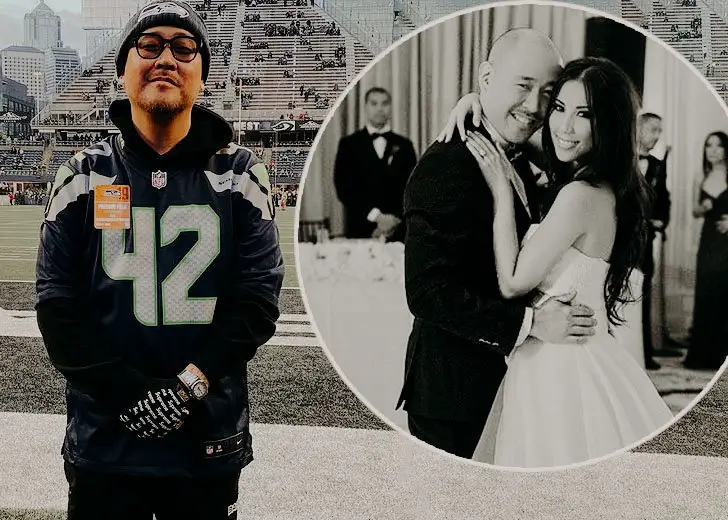 Besides his acting skills, Ben Baller is famous for his podcasts, designing, celebrity-adored jewelry business, and music. While Baller is busy in different tracks of lifestyle-related careers, his wife Nicolette Lacson is no less.
A Filipino-American, Lacson is a model, actress, and swimwear designer. A mother of three, many recently praised her for her association with the #MillionMaskChallenge campaign.
Million Mask Challenge Campaign
The #MillionMaskChallenge campaign is a voluntary act of over 4000 craftivists who sew masks and essential items to donate in the fight against COVID-19.
Baller's wife, Lacson, a California-based model and actress, also pleaded to take part in the campaign. A quick scroll through her Instagram's highlight section shows that Lacson is a skilled needle pusher. Ever since the pandemic started, the model has sewn hundreds of masks for health heroes and those in need.

Pictures from Nicolette Lacson's story highlights related to her #MillionMaskChallenge campaign (Photo Edit: HM Editor)
Lacson Has Participated in Various Beauty Pageants
Seattle-born Lacson initially started modeling at 15, leading her to get featured in a Teen magazine and participation in various beauty pageants.
She was part of the Miss Philippines USA pageant of 2002 and emerged as second runner-up. Likewise, she also took part and won Miss Philippines Tourism, San Fernando Valley.
The Couple Have Been Together since February 2010
The Los Angeles, California-based actor has been together with his now-wife, Lacson, for over ten years.
In an Instagram post on February 25, 2018, Baller shared that he had first proposed Lacson to be his girlfriend on February 25, 2010. The post also disclosed that the couple got married on February 25, 2011.
While exchanging the rings, the Jin actor had promised his then-fiancee that he would marry her soon, as he was not "playing games" with her.
February 25, 2010 you became my GF. February 25, 2011 I put the [ring] on your finger to show you I wasn't playing games. I knew exactly what I wanted. You looked past my hooligan lifestyle and said Yes.
The Couple are Parents to Three Children
The power-couple have three children—two sons, London and Ryder, and a daughter Kaia.
London was born in August 2012. Likewise, Ryder was born in May 2014, and Kaia was born in July 2017.
The Baller family lives together in their 1,800-square-foot work-play space (they call the "million-dollar man cave") in California.
In one of his recent Instagram posts, Baller posted a picture with his family, including his wife and three kids. He sounded happy to have fought a tough 2020 along with his family, as he wrote, "Even though this year has been abhorrent to us all, I'm very blessed to have my family."