BAFTA Nominee Bukky Bakray Holds Women from 'Rocks' as Her Role Models in Life
Bukky Bakray, in one of her interviews, talked about her role models and how the women from 'Rocks' have inspired her.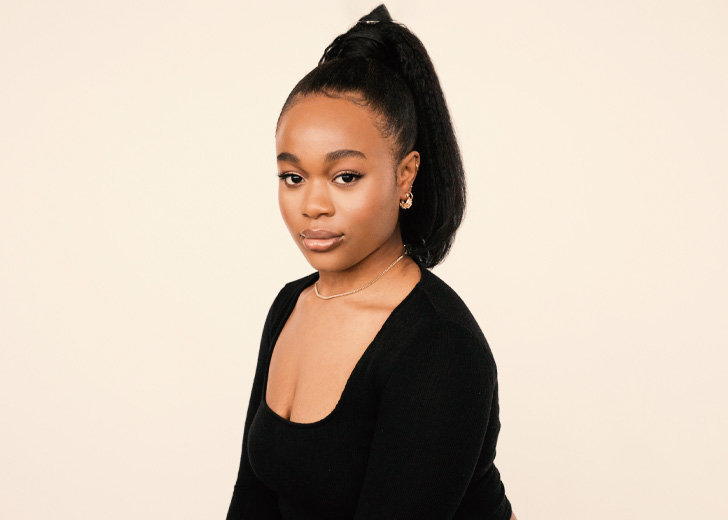 The rising star from the movie Rocks, Bukky Bakray, has successfully bagged two new projects after her big break.
Talking about the women who have inspired her, Bakray mentioned that the women behind Rocks are definitely on the list.
Bakray's Role Models
As Rocks is all about celebrating womanhood and the importance of having strong female figures in one's life, Bakray, in one of her interviews with Get Into Film, was asked about the role models in her life.  
Without so much as a flinch, the actress mentioned that her female role models are her mom, close friends, the women she met on Rocks, Lil' Kim, and Nina Simone. In another interview, with Stylist magazine, the actor elaborated on her answer.
Bakray shared that she looked up to her mom, Fummi, as she was hardworking, empathetic, and selfless. Adding on, the Rocks actress confessed that with age, she felt more relatable to her mother and was grateful for all her support.
Likewise, Bakray shared that she looked up to stars Nina Simone and Lil' Kim for their persistence and for fighting for their place in this "misogynist world." The actress disclosed that for her, these women were a definition of what it meant to overcome.
Furthermore, Bakray conceded that when people asked her about her inspirations, she felt like a more flamboyant answer was expected of her. However, for her, her best friends have also been figures of inspiration.
Describing her best friends, the actress used adjectives like smart, articulate, beautiful, and real and expressed that she considered herself blessed to be in the company of these women.
In particular, when talking about her inspirations, the one group of women Bakray didn't fail to mention was the women behind Rocks. 
Inspiring Women Behind Rocks
Talking more about how the women from Rocks inspired her, the actress disclosed that before being a part of the movie, she always thought that someone else was writing her story.
However, her perspective changed for the better as she realized that she was the author of her own story.
Not only that, Bakray mentioned that working with the women behind Rocks was her first time witnessing Black women in the industry who were making a living while being unapologetic about who they were.
The actress concluded that these women inspired her to live life on her terms.
Her New Projects 
Since getting nominated for the Rising Star and Best Actress category in the BAFTAs 2021, Bakray has already been involved in two upcoming projects: a short movie named Self Charm and a Netflix series, You Don't Know Me.
The short movie where Bakray is playing the lead role is written and directed by English actress Ella Greenwood. The movie touches on the sensitive topic of mental health awareness among teens.
Her other project, You Don't Know Me is an adaptation of Iran Mahmood's novel with the same name. In the series, she plays the role of the protagonist's younger sister, Bless.