BAFTA Nominee Bukky Bakray Grabs Another Major Role Following Impressive Performance in Rocks
Best Actress nominee Bukky Bakray's star is on the rise.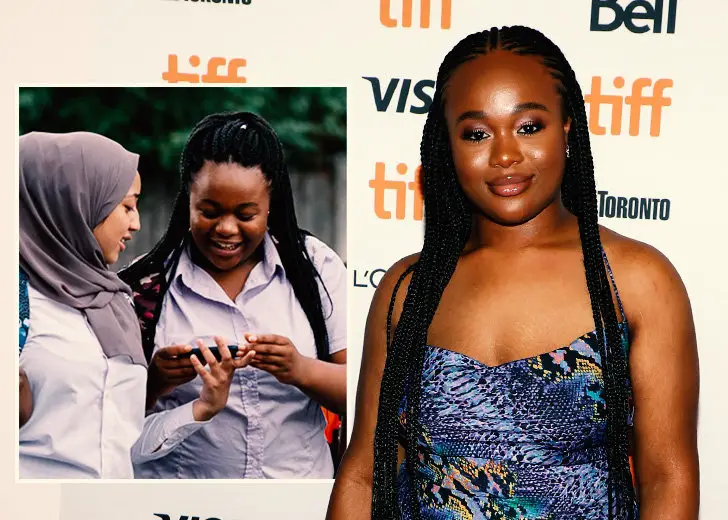 Best Actress & Rising Star nominee at the BAFTA Awards 2021, Bukky Bakray, has been climbing her way to fame with new projects already lined up.
The actress who revealed that she was chosen from her performance art class for her role in the movie Rocks, is currently working on a movie called Self Charm and a Netflix series, You Don't know Me.
She Was Chosen from Her School
In her interview with Sky News, the actress revealed she was first spotted by the casting director of Rocks in her performing arts class. 
The actress confessed she had no clue she was being observed for a leading role in Rocks and thought that the directors were there as a part of OFSTED (Office for Standards in Education). 
However, after a year of observation and another year of training, Bakray landed her breakthrough role as Olushola, aka Rocks.
Bakray's New Movie
On Dec 3, 2020, it was announced that the Rocks actress had landed another leading role in the short film Self Charm. Written and directed by English actress and director Ella Greenwood, the movie deals with young teens struggling with self-harm.
In a video, Greenwood revealed that Self Charm is about mental health awareness in teens. The movie is based on a teenager named Maddie who is struggling with self-harm.
Greenwood started an IndieGoGo page for the movie's funding and has collected GBP 3,149 up till now. 
In her Indiegogo page, the director has explained that the movie unfolds as Maddie finds herself attending countless boring therapy sessions, which do not amount to any good. 
Eventually, the therapist suggests Maddie personify a plant and hurt it every time she gets the urge to self-harm.
The movie is being produced by Greenwood's Broken Flames production.
In an interview with Variety, Greenwood mentioned she is thrilled to be working with Bakray, as she considers her an amazing actress.
I'm so excited that Bukky will be taking on the lead role; she's an incredible actress and fellow young Londoner, and I'm really looking forward to working with her
Her Netflix Gig
On March 18, 2020, it was announced that the talented actress would also star in the upcoming BBC One and Netflix Drama You Don't Know Me. 
According to Variety, the series is an adaptation of Iran Mahmood's novel of the same name and written by Tom Edge, the writer of famous series like The Crown and Judy. 
Directed by Sarmad Masud, sources also claim that the series has already begun filming in Birmingham.
The series is a four-part drama about a young man named Hero, played by Samuel Adewunmi. The drama circles around Hero pleading innocent in his trial while all the evidence is against him.
In the drama, Bakray plays Hero's younger sister, Bless, who believes her brother is innocent and acts as the guiding force for her older brother.