Annie Murphy Opens up about Her Breakdown before Start of New Show
Annie Murphy discloses she was struggling with her mental health.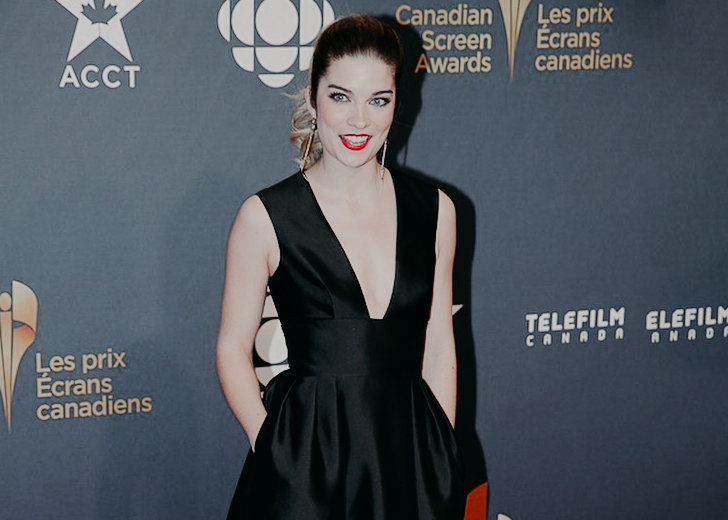 Annie Murphy shed light on her depression battle and mental health during an interview with The Zoe Report in June 2021. She survived the challenges just before she started filming for her new show, Kevin Can F**k Himself.
Behind her lovely and ever-smiling persona, Murphy had her trials from long before. The struggle got the best of her during the Schitt's Creek farewell tour in January 2020. She could not perform in the show.
Thankfully, her co-actor Noah Reid helped her put on a "brave face" and meet the audience. But her mask fell off once she reached home — she cried the night away.
Annie Murphy's Battle with Depression
Murphy had been dealing with anxiety since the start of her career. She initiated acting as a local performer after earning a graduate in theatres and struggled for years to land a good role.
The Ottawa native only secured minor roles in multiple projects, including Rookie Blue, Beauty and the Beast, and Flashpoint. She almost quit acting because of her job insecurities and financial slump.
Just then, she landed the role of Alexis Rose on Schitt's Creek in 2015 and achieved tremendous fame with her outstanding portrayal. For the world, she was living the best life. But nobody knew about the demons she was fighting every day. 
On 12 March 2020, she went to Canada to visit her parents. She was supposed to be back shortly for filming her new TV sitcom, Kevin Can F**k Himself. But the imposed lockdown made her stay in her hometown for a little long. 
The working gap and social distance deteriorated her mental health. So much so, her mom pointed out how her breakdowns weren't normal; she cried twelve times a day.
I smashed the glasses really well. I didn't work too hard [to channel] that anger.
Following her mother's suggestion, the 34-year-old visited a therapist. Sadly, she was diagnosed with depression.
In the tell-all interview, the actress shared how people thought she was rich and famous and had nothing to be sad about.
But then she mentioned she had nothing to prove to anyone, maintaining that she would never advertise her pathetic self. 
Murphy also shared she would not have suffered if she had gone to work on time. To recover, she went to therapy and continued taking antidepressants.
She also shed light on her clinical treatment and recalled how the medication had stopped her breakdowns. She expressed it saved her life, turning her into a functional human being. 
Now, honestly, if a friend's like, 'I'm having a really hard time,' I'm like, 'Get on drugs. Get on drugs!' You don't have to be on drugs for the total time, but they truly, truly saved my life.
Things started getting better after therapy; the lockdown eased, and she came back to her workplace. She earned her first Emmy for her portrayal of Alexis Rose in September 2020. 
To top it off, Murphy made friends in the sets and started working extra hard on her new character, Allison McRoberts of Kevin Can F**k Himself. She also got a lead role in Russian Doll.