'Animal Lover' Louis Hofmann Snaps With Cute Pets Are Adorable
Although Hofmann is less active in updating his Instagram feed—where he has 1.2 million followers to this date—he never misses out on flaunting his love for pets and posting candid pictures with them.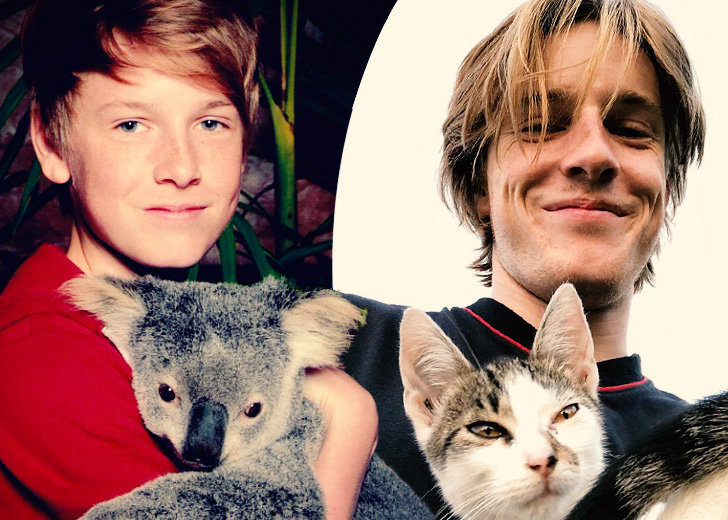 Some know Louis Hofmann as a talented German actor who has been featured in several internationally acclaimed projects such as Dark (2017-2020), Center of My World (2016), Sanctuary (2015), Land of Mine (2015), and Tom Sawyer (2011). And some may know him as a young actor gifted with decency, a beautiful bright smile, and a dead drop gorgeous look.
But what many of us might not have realized or noticed about the charming actor is his fondness for pets.
Yes, that's right!
Although Hofmann is less active in updating his Instagram feed—where he has 1.2 million followers to this date—he has flaunted snaps with pets and animals every once in a while. And these appealing post with the earthly creatures has also landed him a tag of an "animal lover."
Below, find the Instagram posts of Louis Hofmann that suggests his fondness for animals and pets, and also catch up on some fun comments dropped by the actor's admirers.
His First Instagram Post Featured Koala
In his very first Instagram post—that was posted on July 31, 2012— Louis Hofmann posted a picture of himself carrying a koala (an arboreal herbivorous marsupial native to Australia). At the time, he was merely 15 years old. However, his love for the animal/pet (koala) seemed timeless in the picture. 
The post has over 7 thousand likes has received nearly 350 comments to date. 
One user commented, "That koala are luckier than me."
"My two favorite things in a photograph," wrote another user named.
Jovial Snap WIth A Cute Dog
On January 6, 2017, the German actor posted an adorable picture of him throwing a white Border Collie breed dog up in the air. In the picture, Hofmann was seen playful with the dog.
In the post's caption, the Bensberg native credited photographer Jens Koch for capturing the shot, and also mentioned ModeDesignBasman for his clothing.  
The picture has received hundreds of sweet comments from Hofmann fans. One fan wrote, "I had the same dog..."
Another Day, Another Dog
The famed Dark actor posted his picture with a Jack Russell Terrier breed dog on May 24, 2017. In the picture, Hofmann held the white-brown colored dog in his arms. The dog was having a nap.
Adorable, right? 
Meow! Any Cat Lovers Out Here?
Possibly, you guessed it correctly. We're talking about cats now.
Hofmann seemed happy with a cat in a candid Instagram picture that was posted on August 4, 2018. The charming actor also showcased his beautiful smile and long golden blonde hair, while carrying the cat in his hands.
The cute picture of the actor with his cat has received over 177 hundred likes and nearly 3 thousand comments.
One user commented, "That look though, sexy cat eyes..."