'90 Day Fiancé' Angela Deem's Weight Loss and What Fans Think about It
Angela Deem has undergone multiple surgeries in order to lose weight.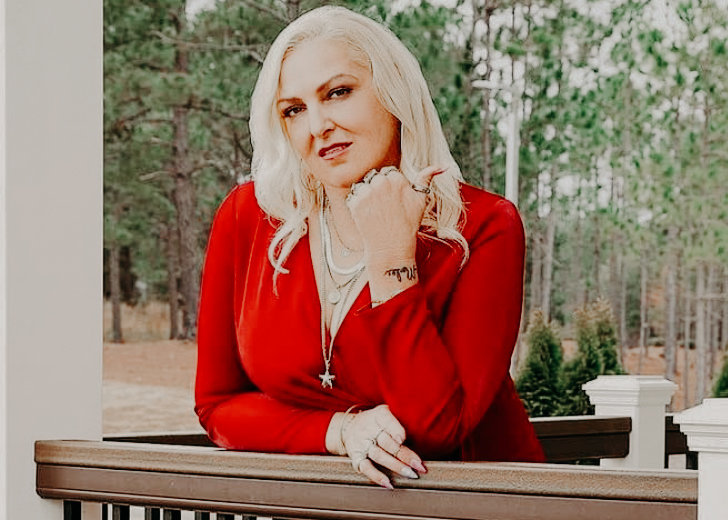 The 90 Day Fiancé star Angela Deem has been the center of attention among the TLC fans since she disclosed her remarkable weight loss in September 2020.
While she insists her treatment is for health reasons, followers have questioned her because of contradictory evidence. According to her, smoking contributed to some of her health issues, however, she also noticed a shift in the activities she could no longer participate in as she gained weight.
The television personality ultimately lost 90 pounds after undergoing liposuction, a gastric sleeve treatment, and a breast reduction in August 2020.
As she unveiled her weight reduction miracle on Instagram, curious admirers continued questioning if her husband Michael, who's still awaiting his visa in Nigeria, was finally in the United States. 
Deem hinted that her long-distance marriage was turning into misery, something that would be a part of their 90 Day Fiancé: Happily Ever After? spin-off. 
And now, on the TLC series, Deem appears to be divulging her surgery secrets and viewers are still interested in seeing how Meemaw has changed.
Michael Was against Deem's Weight-loss Surgery
Deem proceeded with her weight loss journey on 90 Day Fiancé: Happily Ever After? Season 5. Despite her husband Michael's opposition to the treatment, she was motivated to move ahead with her weight loss surgery. 
However, the TLC celebrity stated that her husband's absence was beneficial to her because she would not have otherwise lost weight.
While many fans hoped that the star's husband, Michael would eventually cave in to her wishes, as he had in the past, others feared it would lead to their marriage parting ways.
In a March 2021 interview with US Magazine, Deem, 55 revealed that she always wanted to enhance her look for Michael,32, because of his age. "But this journey, you know, people need to know I felt like [I would have] died without the weight-loss surgery," she added.
Michael was not pleased and very supportive of Deem because she believes they don't have operations in his hometown. She further elaborated that her partner does not regard her as a 55-year-old woman like everyone else. But during the difficult situation, she had the impression that she was on her own.  
You need somebody, you know, your partner [to be] emotionally supportive. It was rough. I feel like I was in it alone.
Fan Reactions 
While the 55-year-old has dropped in stature, she may have developed a sagging face because of her weight loss. 
A user on reddit believes this will be the ultimate end of her 45 minutes in the spotlight. Another user wrote that she looks old after the weight loss, attaching a photo of a side-by-side comparison of her before and after surgery. 
Fans agreed with the post in the comments, with one asking, "Which one is the before and which is the after?" and continued that she looks better before her makeover. Another user said, "Michael saw this coming," while a person added, "It is the smoking, terrible diet, and decades of not exercising."
According to another TLC fan, the forthcoming plot on reality TV series will be cringe-worthy because it would feature "an OBVIOUS grandma chasing after a young dude."