Who Is Andreas Pietschmann? His Childhood, Education, Movies & TV Shows, Career, & Personal Life
Andreas Pietschmann is no stranger to those who follow the German film industry. Learn more about the actor's childhood, education, movies & TV shows, career, and personal life, in this article.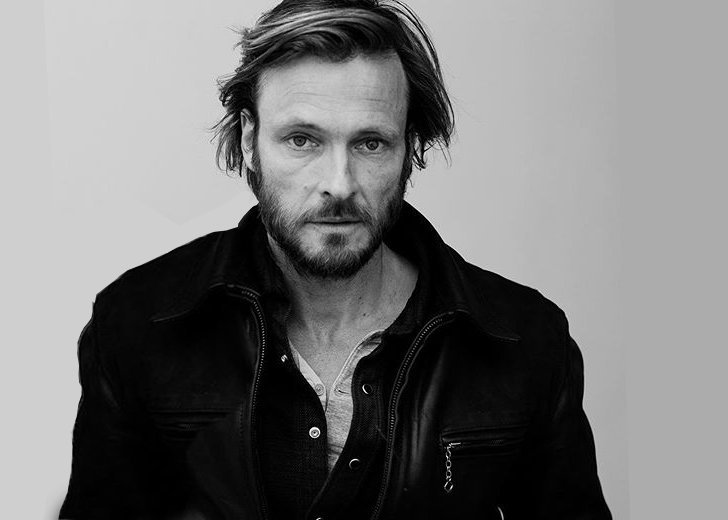 Veteran actor Andreas Pietschmann is no stranger to those who follow the German film and television industry. The 51-years-old actor has nearly two decades of acting experience. He is regarded as one of the most versatile and alluring star performers.
In this article, we will explore in detail about lesser-known aspects of his life, including childhood, education, movies & T.V. shows, career, and personal life.
Andreas Pietschmann Used to be a Football Player
Initially, the now-renowned actor was never into the field of acting and entertainment.
During his childhood, the 1969 born actor used to be very fond of football. He practiced his craft and eventually got into the youth department of Wurzburger Kickers—a German association football club based in Wurzburg, Bavaria. The club was then competing in the third tier footballing league in the country.
Soon, his footballing talents impressed his teammates at Wurzburger Kickers. More so, the audiences also loved him when he used to come out and play matches. He was regarded as a prospect for a bright future. 
He Trained For Acting At Acting Threatre
While still being an active football player for Wurzburger Kickers, Andreas Pietschmann started to do military services for his country. He was serving under the armored division of the German Armed Forces called Bundeswehr.
But, he left the army after suffering from a severe car accident. At this point, he realized that he had to follow his passion for being a renowned actor.   
A changed man after the accident, Pietschmann then went to Wurzburg off-theater named Theater Chambinzky and asked the director of the theatre to let him in. He explained to the personnel that he was a footballer and an active military person. He also disclosed to the director that he hadn't acted before. Still, the director selected him after hearing his full-story.
At the theatre, he then began persuing theatre career. And that's when Pietschmann made his theater debut and sharpening his acting skills. He played a small role in the stage adaptation of the German novel,' Die Feuerzangenbowle,' among others.
In 1993 at the age of 24, he signed up into Westphalian Drama School in Bochum. To join the school, he even dropped his on-going study in Romance Language and Philology.
Later—after finishing the acting course in 1996—Pietschmann spent four years at the Schauspielhaus Bochum drama theater. In 2000/01, he shifted to the Thalia Theater in Hamburg.
In 2007, he left the theatre to  to concentrate more on movies and other T.V. shows.
Andreas Pietschmann Made His On-Screen Acting Debut in the Late '90s
After completing his acting training from Westphalian Drama School, Andreas Pietschmann made hin movie debut in the romantic comedy film, Regular guys, in 1996. In the debut movie—that revolved around a cop named Christoph and him questioning his own sexual orientation—he played a recurring role as a character named Marco.
After his movie debut, he got  cast in smaller roles in different T.V. series and movies for several years. In that phase, he worked in projects such as Schimanski, Sun Alley, John Gabriel Borkman, Apollonia, The Thrill, and so on.
But after almost a decade of struggle and hard work, the Wurzburg native finally got a prominent (lead role) in the 2005's adventurous-mystery T.V. series entitled 4 Against Z (German original: 4 gegen Z). In the show, he portrayed the role of Matreus till the show's last season. In total, he acted in 41 episodes across the three seasons of the show.
The fame he received from the T.V. series, 4 Against Z, gave him yet another big role in the 2007-08's action series Special Unit (original title - G.S.G. 9 - Die Elite Einheit). In the show, he played the role of Konstantin von Brendorp, a member of a fictional G.S.G. 9 unit assigned by the Federal Police to conduct special missions.
Following the success of two straight hit T.V. shows, Andreas became a renowned television personality in the German entertainment industry. Since then, he has been getting numerous offers from different directors to play in their shows and movies.
Some of his popular T.V. series include 2007-11's Tatort (original: Crime Scene), 2011-2014's Police call 110 (original: Polizeiruf 110), 2015's The Team, and 2018-19's The Eifel Practice (original: Die Eifelpraxis).
Likewise, his notable movie credits includes 2006's The Lost (original: Die Verlorenen), 2009's Antechamber to Hell (original: Vorzimmer Zur Hölle), 2012's Mary of Nazareth (original: Maria di Nazaret), 2013's Belle & Sebastian (original: Belle et Sébastien), 2017's Ostfriesensünde (original: Ostfriesenkiller), and 2019's Take it (original: Nimm Du ihn).
In recent times, Pietschmann has gained widespread popularity for his role as "The Stranger" in the hit German Netflix show Dark (2017-20). Some of his memorable roles in movies and T.V. shows are  Matreus on 4 Against Z, Konstantin von Brendorp in Special Unit, and Friedrich von Beulwitz in Beloved Sisters.
'Dark': The Stranger
In the sci-fi time-travel series Dark, Andreas Pietschmann portrayed the middle-aged version of the series' protagonist Jonas Kahnwald. He was referred with the name "The Stranger" during the progression of the show.
In the show, The Stranger happened to be a time-traveler from the year 2052. He distinctively carried a large backpack filled with all essential time-travel equipment. He later went on to become Adam—the leader as well as the controller of the time-traveling group named Sic Mundus Creatus Est.
Dark's third and final season was released on June 27, 2020, on Netflix.
Andreas Pietschmann is a Family Man
Andreas Pietschmann is also a partner to actress Jasmin Tabatabai. They have been living together since 2007. Together, they are blessed with two children, a daughter named Helena Leila (born on July 5, 2009) and a son named Johan Anton (born on August 13, 2013).
In addition to that, the Dark star is also the step-father of another daughter named Angelina—Angelina is the daughter from his partner's (Jasmin Tabatabai) former marriage with Tico Zamora.
And much like him, Pietschmann's partner, Jasmin Tabatabai, is also involved in the German film industry. She is also a popular actress and a singer. She has acted in projects such as Last Trace Berlin, Bandits, Fremde Haut, and Disappeared – The M.P.U., amongst many others.
For her singing skills, she has won the Bavarian Film Award under the category of Best Film Score in 1997.