What Is 'Dateline NBC' Correspondent Andrea Canning's Net Worth and Salary?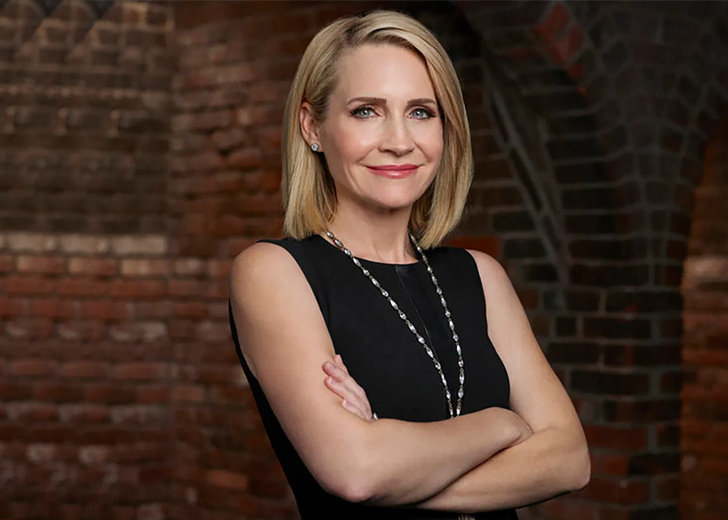 It has been decades since Canadian-American journalist Andrea Canning stepped into journalism. She had started as an assignment editor and field producer for a television show, Extra, back in 1996. 
From then to now, Canning has been a member of giant media houses such as ABC and NBC, switching between being a journalist and a scriptwriter for television movies.
Andrea Canning Worked as a News Correspondent For ABC
Canning started her journaling career from the show, Extra, in 1996.
A year after that, she served CKVR Television as a reporter and anchor for two years. She joined WPTV, an NBC affiliate in 1999, and changed her job to WCPO-TV, an ABC affiliate, in 2001.
In 2004, she got a job as a correspondent in ABC News. She gathered stories for ABC's shows such as Good morning America, Nightline, World News With Diane Sawyer, and 20/20 while covering topics from politics, wars, and even Hollywood.
Andrea Canning Joined NBC 'Dateline' in 2012
In 2012, Canning left ABC News and joined NBC Dateline.
The famous journalist serves as a correspondent and an investigative reporter for the network. Besides, she has previewed investigative reports from NBC like 'The Disappearance of Tara Grinstead' and 'Last Dance,' to name a few. The number of her previews on the channel is over 500.
Andrea Canning's Sources of Income, Net Worth & Salary
Canning's primary source of income is her job at NBC. Other than that, she accumulates a handful from her stints of screenwriting.
The 48-year-old has conceptualized, written, and edited screenplays for significant movies for Hallmark and Lifetime. Homekilling Queen, Til Ex Do Us Part, and Christmas She Wrote are some films that lay under her belt.
With a jam-packed routine of her professional endeavors, Canning, undoubtedly, earns a handsome amount to relish her time with her husband, Tony Bancroft, and half-dozen kids. But the figure of her salary and her net worth is not public knowledge yet.