Did Amber Frey's Book Deal Raise Her Net Worth?
Amber Frey went from being a masseur to a notorious mistress in a highly publicized murder case.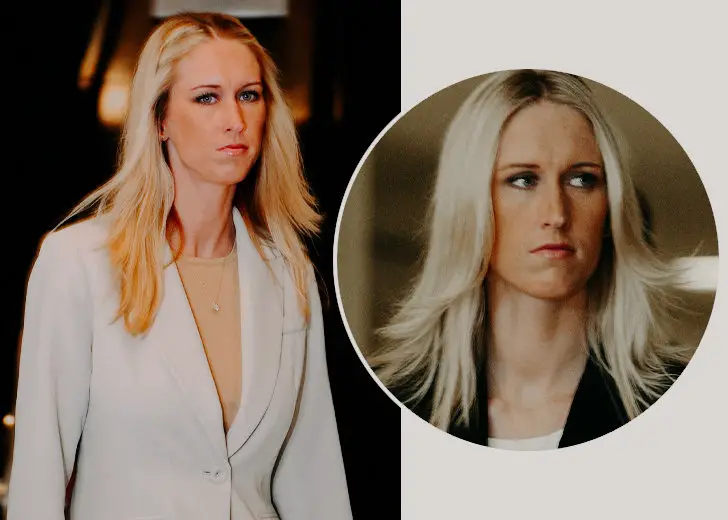 No one had heard of Amber Frey until she became a crucial witness in the highly publicized trial nearly 20 years ago that sent murderer Scott Peterson to prison for killing his pregnant wife Laci and their unborn son. But that conviction was called into question last year when the California Supreme Court granted Peterson a re-examination and discovery for a potential retrial. 
While the verdict for the retrial is still undecided, Frey's attorney Gloria Allred shared in an interview on CNN's HLNTV that her client is ready to testify if necessary. Frey became the subject of national headlines and went from being an unknown massage therapist to an unwitting mistress when she agreed to work with the police. 
She got caught up in one of the nation's most high-profile murder cases, and even though fame was not her motive, she utilized it and eventually detailed her experiences in a book titled 'Witness: For the Prosecution of Scott Peterson' which built a rather impressive net worth.
Frey's Book Deal
In her memoir, the masseur reveals that she met Peterson on a blind date set up by a friend in November 2002 and began a romantic relationship. She described she was swept off her feet by Peterson's charm and charisma and paternal feelings towards her young daughter. 
Peterson told Frey that his (then very-much-still-alive) wife had died and was celebrating his first Christmas season without her. Police later wondered if Peterson's lie was tantamount to confessing to premeditated murder. 
She also confessed that she has suspicions about her mysterious new boyfriend and how it was eventually confirmed when she saw a newspaper article about Laci's disappearance. She called a tip line and immediately began working with the police to gather useful information against her then-boyfriend. 
She quickly transitioned from a girlfriend to a police informant and, ultimately, the key witness against Peterson at his double-murder trial, which eventually led to publishing a book. According to Celebrity Networth, the lucrative book deal was successful enough to elevate Amber Frey's net worth to about $400,000. 
Frey's Not So Successful Second Book
After the first release of her book, Frey was slated to write another book about her brief relationship with the convicted killer and a screenplay developed from the first. However, Frey stopped cooperating and was sued by a Central Valley author and artist, Peter Reynosa. 
Reynosa initiated a lawsuit against Frey for $250,000 or Frey's renewed cooperation on the book 'Memoirs of a Sex Addict' and the screenplay Myths of the Flesh. Reynosa also claimed that Frey refused to credit her name to all written materials. Meanwhile, Frey's father, Ron Frey, accused Reynosa of trying to make a quick buck. 
Since then, Frey has found semblance in her life and credits her faith in God.