'It's Actually More Richer:' 'Things Heard & Seen' Star Amanda Seyfried on Playing Mother after Marriage and Kids
Amanda Seyfried says having kids made her a more nuanced actor.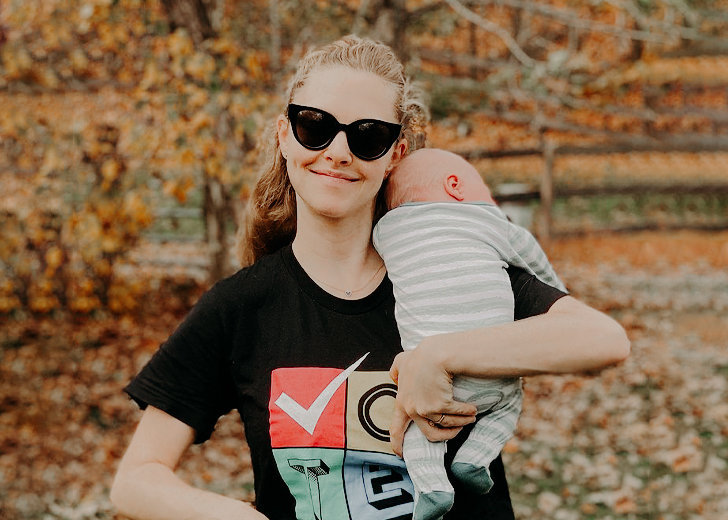 SPOILER WARNING: Plot and ending details for 'Things Heard & Seen' follow.
Amanda Seyfried is not the teenage actress we once knew, and with two kids, she is gearing up for her new role as a mother in the thriller Things Heard & Seen. 
The Hollywood star credits motherhood for making her a more nuanced actor. During a virtual sit down with E! News' Daily Pop, host Justin Sylvester to discuss her latest film, Seyfried admitted that having kids helped her change her perspective on acting and the roles she chooses.
She revealed that she has never played a mother before jokingly calling out Hollywood for it. 
... it's actually...richer. It's got more nuance, obviously. There's just a life experience you're getting daily—now twice as much. 
Seyfried and her husband Thomas Sadoski had their first child, daughter Nina Seyfried Sadoski, in March 2017. They welcomed their second child Thomas Seyfried Sadoski last year in September. 
This is her debut role as a mother on-screen and being a wife and mother in real life added to her range in her new Netflix movie.
On Choosing Roles
Speaking to Fox News, the star opened up about how motherhood has changed the way she approaches acting gigs. Seyfried said she feels empowered because now she longer acts to make others happy, and how she feels and impacts her daughter. 
She also added that if she is leaving her daughter to go to work, it has to be worth it and something that she desperately wants to do. In fact, she says no more often now.
I have no time for unnecessary nudity or sex because you realize it's not easy as you get older. It can be funky and uncomfortable. 
While most actresses admit that getting older in Hollywood is harsh for women, Seyfried has found the opposite to be true for her. She explained during a Variety's Awards Circuit podcast that the older she got, the better the role offers were. 
She acknowledges that once actresses have a baby, they are not ingenue anymore and get to play mothers, something she finds innately more interesting.
What 'Things Heard & Seen' Is About
In her new movie Things Heard & Seen, a young married couple, George Claire (James Norton), and his wife, Catherine (Seyfried), find a fixer-upper dairy farm in the Hudson Valley with lots of potentials. But there is just one problem: Their new home is hiding a secret.
In this adaptation of Elizabeth Brundage's 2016 novel, All Things Cease to Appear, the new homeowners have to deal with paranormal activity when Catherine finds an old bible dating back to the 18th century, tracking the family deaths of the previous homeowners.
Over the course of the movie, the house's past and the small town she lives in reveal their deepest darkest secrets, and Catherine has to live in peril and fear.
Through all this, her husband reveals himself to be a pretty terrible person, and it becomes clear that the haunted house is not the greatest threat.
Things spiral out of control, and before you know it, the movie ends and justice is served.