Alex Sensation Has Been With His Wife For Over 20 Years
Alex Sensation and his wife Diana have two kids.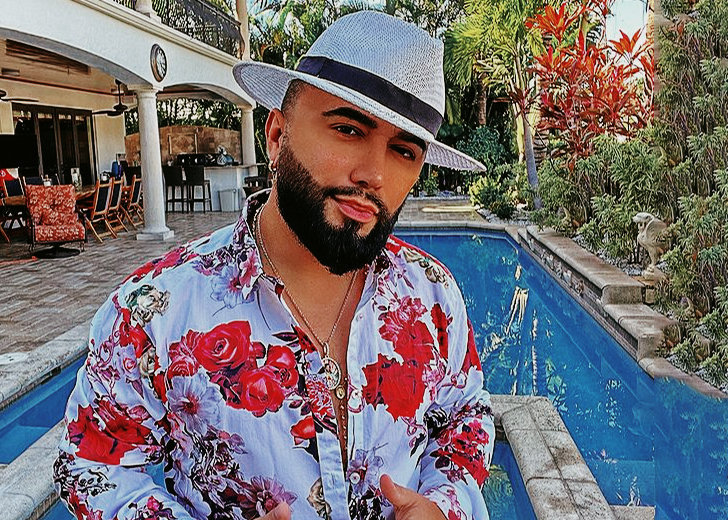 Alex Sensation is a popular name in the music industry, especially among Latinos. He works for the Latino FM La Mega 97.9 and has an enormous fan base from his home country Colombia.
Setting career aside, Alex has an equally fulfilling personal life with his wife and two children. His Instagram gives glimpses of his family life.
About His Marriage And Wife
Due to the lack of media appearances, Alex's romantic life remained obscure to fans for a long time. Meanwhile, social media came around, and various pictures of Alex with the same woman surfaced on his Instagram. 
Their pictures from vacations in Columbia and Florida, and the captions that expressed affection for each other, hinted at their close bond. "Thank you for joining me. You know that I do it with a lot of affection and sorry for my crazy things... I love you," he captioned one picture.
Just then, a series of anniversary posts uploaded on August 3, 2020, confirmed they were married. Sensation also referred to the lovely woman as his 'wifey' in another post. 
Finally, a Facebook post by Dr. Hon Mesa revealed that the name of his wife is Diana. The doctor addressed the duo as a couple and stated they had attended Marestro Cares Foundation's annual gala.  
They Have Been Married For Over 20 Years
Alex and Diana's marriage is going strong for two decades.
A throwback picture posted on Alex's Instagram on August 6, 2020, clarified the length of their marriage. He revealed the photo was from twenty years ago when he worked four jobs to afford his family. 
Alex doesn't shy away from pouring his love for his long-time partner, as is clear from a myriad of his social media posts.
On one anniversary post, he explicitly declared loving her to infinity. He also expressed that seeing her happy was the most important thing for him. 
His Wife Avoids The Spotlight
Diana is quite a mysterious woman as she dodges the spotlight as much as possible. She uses none of the social media. Having said that, it is known that her birthday falls on January 27. 
But her last name and details about her career remain concealed. It is apparent Diana does not want to share the spotlight with her famous husband.
Similar: Actor Daniel Ings Is Happily Married to His Wife — Two Kids with Partner
Alex and Diana Have Two Kids
Alex and his wife are the parents of two kids — both sons. Their older son turned 23 in February 2021. 
The father-of-two doesn't seem to mind that his children are growing older, as he still likes to spoon-feed them now and then. And it's obvious that Alex and his wife love spending quality time with their children, just as much as they like spending time with each other. 
The family of four spent their weekend in Miami Beach in October 2020. When not vacationing, they enjoy their lavish life in their Miami home.
Alex has multiple luxury cars, including a Range Rover. He enriches his net worth from the revenue of his songs. He has over 1.3 million subscribers on his eponymous YouTube channel.