Is Discovery's 'Alaskan Bush People' Real? Learn about Their Whereabouts Now
There have been a lot of stretched truths on Discovery's Alaskan Bush People over the years, and viewers aren't sure what to believe.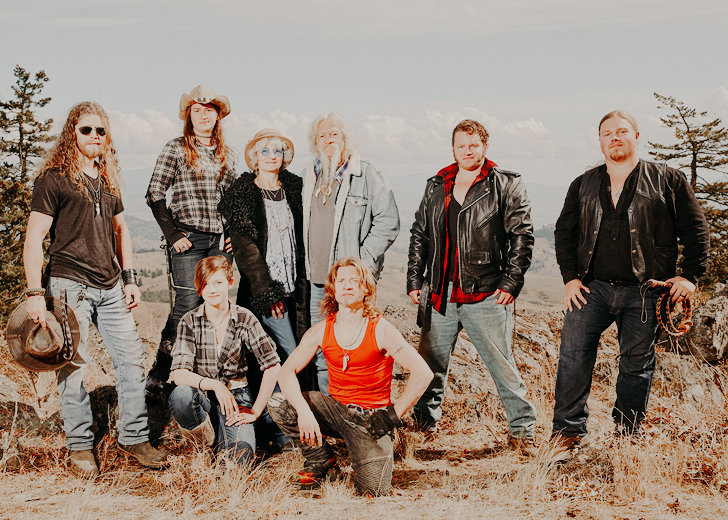 The stars of Alaskan Bush People have recorded their bizarre wilderness lifestyle for the past 12 seasons despite speculations that the show is actually scripted and fake. 
Is the Brown family really alone in the middle of Alaska? Or is the whole thing a fake story?
The Truth About 'Alaskan Bush People'
Alaskan Bush People is one of the most viewed Discovery Channel unscripted reality shows. The Brown family has been living hidden in the wilderness for the past thirty years. It's a part of everyday life for this family to share their front yard with some of the world's most dangerous creatures.  
Although the show depicts the Browns as an off-the-grid, wilderness-dwelling family since 2014 with no connections to the outside world, this has been extensively debunked over time.
The truth about the Brown family's links to society has slowly leaked out over the years.
Even the Browns no longer pretend to be totally off the network; they have Instagram accounts, attend public events, and depend on civilized society's services.
They also moved to California for a time last year so that Ami Brown could receive cancer treatment.
Though the Brown family has a deep affinity to Alaska and its wild landscapes, they are not native Alaskans. They haven't even been there for that long.
According to a 2020 article from Ranker, Billy Brown and Ami were both born and raised in Texas. They met there and began their family before moving as far north as they could.
There have been some shocking exaggerations about the Bush people and their stories have been revealed by many outlets, including locals who claim to know the actual truth. 
In fact, according to 2016 reports from Anchorage Daily News, the Browns are never far from the public. The show's first filming location was officially just half a mile from a nearby pizza parlor during season 1.
As per 2016 reports from Radar Online, Billy, Ami, and their seven children — Matt, 36, Bam Bam, 34, Bear, 31, Gabe, 29, Noah, 26, Bird, 24, and Rain, 16 — reportedly stayed in a hotel in Hoonah, Alaska, while filming.
Jay Erickson and Becky Hunnicutt, who lived next door, said they saw the Browns come and go from Icy Strait Lodge all the time.
Brown Whereabouts Now
Billy, the star and patriarch of the Discovery Channel reality series Alaskan Bush People, passed away at 68 in February this year, after suffering a seizure. 
We are devastated to hear of Billy Brown's sudden passing.

He has been part of the @Discovery family for years - a trailblazer, a lovely man, and most definitely one of a kind. Our heart is with his family and those that knew him as they deal with this devastating loss. pic.twitter.com/23Kaz67ekz — Alaskan Bush People (@AlaskanBushPPL) February 8, 2021
His son Bear wrote on Instagram that Billy lived on his own terms, off the grid, and on the land, and taught them to do the same. He explained the family wanted to carry on his legacy and would pursue his dream in the future. 
Billy had been a part of the show from its beginning in 2014 till its 12th season that ended on October 29, 2021.
In recent years, the family has gone through a lot of turmoil. Bear and Raiven Adams have had a rocky on-again-off-again relationship and frequent disagreements. 
They were engaged for two weeks before calling it quits in August 2019, only to reunite weeks later after learning they were expecting a child.
But that didn't stop them from splitting up again later in the year, with Raiven filing a restraining order against him. The two welcomed their baby on March 9, 2020, and reconciled again.
Noah and his wife Rhain Brown welcomed Elijah Connor Brown, the first grandchild of late Billy and Ami in February 2019.