Is '60 Days In' Real? Here Is What We Know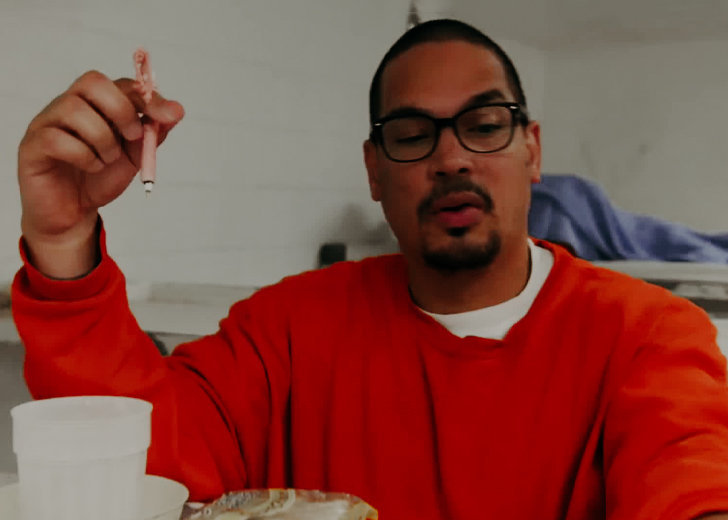 A&E Network has been the go-to platform for non-fiction gritty dramas and reality shows, especially ones centered around crime.
60 Days In, which premiered in 2016, is a show on A&E with a unique premise. — Seven innocent, law-abiding people volunteer to go undercover for two months at the notorious Clark County Jail in Jeffersonville, IN, to help a frustrated sheriff expose gangs, drugs, and corruption problems in his prison and discover what really happens behind bars.
The program, devised by Sheriff Jamey Noel to eliminate the facility's corrupt history, houses approximately 500 prisoners, from inmates charged with drug dealing to first-time offenders and capital murderers.
The participants were booked under false charges and given fabricated criminal backgrounds to blend seamlessly with the inmates. 
Initially, the show was to be unrehearsed and provided an unprecedented prison viewing experience. Now in its sixth season, viewers have been wondering 'is 60 days in fake?' Since the show touts its storyline for the audience because, ultimately, it falls on the reality TV spectrum.
Shocking Discoveries on '60 Days In'
The producers of the show claim that it was not scripted. Executive producer, Greg Henry, said that productions which focus on jails are usually biased depending on who is being interviewed. To avoid that, they recruited ordinary citizens to get a truly unbiased perspective.
Despite the dubious veracity over the show, the sheriffs were able to discover the working of the inmates and bring about changes. They found out how inmates had invented the "crack stick" by crushing e-cigarette filters and wrapping it up in coffee-soaked toilet paper to catch a buzz. 
Another shocking discovery was how contraband circulated in the prison. The trustees, inmates selected for jobs like food preparation and garbage collection, stashed drugs into the women's pod on food trays.
And, of course, we cannot forget the violence that occurs. It seemed inmates switched to wearing sneakers before a fight because jail-issued sandals were ineffective. 
The inmates also relied on cellphones to coordinate drug deals and attacks with inmates in other jail wings, and their choice of weapons during the rampage was usually a makeshift knife made out of a toothbrush. 
Is '60 Days In' Real or Scripted? 
While the secrets uncovered have definitely brought about changes in the prisons, some participants claim the producers had edited the events heavily to influence viewers. This has re-ignited the question, "Is 60 Days In real?"
 One of the participants, Robert Holcomb, maintained that the series portrayed his fellow inmates in the wrong light.
They tried to make it look like I was going to be attacked. The show made inmates look like animals; in reality, they were kind human beings suffering from drug problems.
Season 1 inmate, DiAundré Newby, iterated that while the show offered some valuable insight of prison life to viewers, it was also made for entertainment. He revealed that the production crew altered reality to give a different meaning and get ratings up. 
Evidently, 60 Days In seeks to highlight the nuances and functioning of a prison. But it still is reality TV, and viewers should take the narrative with a grain of salt, especially since such series use deceptive editing, dramatic music, ramping up the "stakes" to make it more intense and appealing.
Updates on '60 Days' In Season 7 Release Date
The first three seasons of 60 Days In were released at different times during a single year. However, seasons 4, 5, and 6 premiered one season a year from 2018 to 2020.
As of November 2021, neither the showrunners nor A&E have made an official statement on whether or not the show will be renewed or canceled.
It is very much likely that the COVID-19 pandemic had made filming in a confined area, like a prison, very difficult and they are waiting for normalcy before they make a promise on the 60 Days In season 7 release date.
However, with fans eagerly waiting for an update and COVID-19 vaccination efforts coming to fruition, it won't be a surprise if we get the 60 Days In season 7 pretty soon.