What Happened to Dane Cook? A Look at the Comedian's Life and Career
What happened to Dane Cook? Short answer: a series of unfortunate events.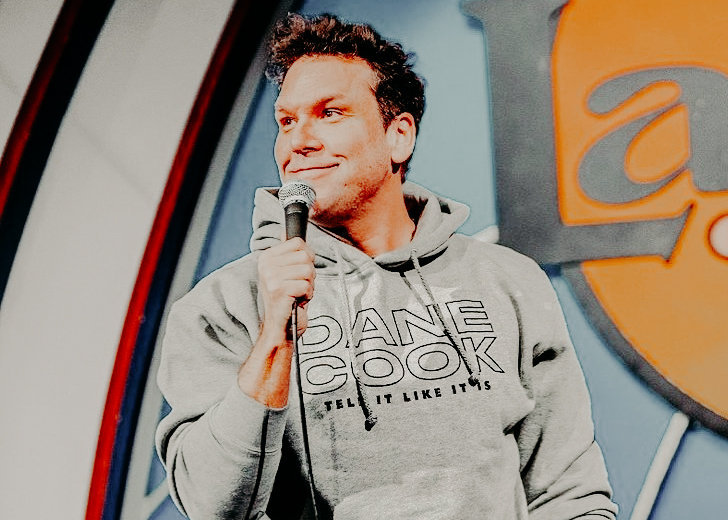 From being the "King of Comedy" to becoming a pitiful outcast in the world of comedy, Dane Cook has seen it all.
Cook was the name back in the mid-2000s. In a time when MySpace was still a thing, he bragged millions of followers on the platform. Accounting for social media inflation, those numbers were no joke. 
That was also a time when he was touring stadiums and sharing the screen with the likes of Steve Carell and Jessica Alba.
So, what happened to Dane Cook?
The most concise answer to that question would be: a series of unfortunate events. 
In 2006, at his career apex, Cook starred in a movie called Employee of the Month. While the movie was expected to flip the box office, it just flopped.
The movie earned $38 million at the box office and a permanent blotch on Cook's career. 
Critics were less than kind in their reviews for the movie, something that would go on to become a trend of sorts, and his co-star, Jessica Simpson, was nominated for a Razzie nomination for Worst Actress.
Following his downfall as an actor, accusations that he was plagiarizing on his comedy sets rubbed salt over an already wounded Cook.
Joe Rogan called Cook out for stealing jokes. A side-by-side video comparison of Cook's 2007 special Retaliation and Louis C.K.'s 2001 album Live in Houston has also racked up quite a few views on the internet. 
Things were so bad for Cook that SNL veteran Jim Breuer once told Today, 
Not one comedian comes on [my Sirius Radio show] and says 'I'm so happy for him,' which is weird. They can't stand this poor guy.
That was not news for Cook, who acknowledged that he felt excluded from the rest of the comedy community in an episode of the WTF podcast. 
Yes, following that, he did not land Captain America and his albums were no longer chartbusters. But the final nail in the coffin was his movie theater shooting joke from 2012. 
For those of you wondering, the joke's punchline was that the audience members watching The Dark Knight Rises would have begged to be shot, which at first glance sounds like Cook picking on Christian Bale.
But no! The punchline was, in fact, borrowing relevance from an unfortunate movie theater shooting in Aurora, Colorado, a week after the tragedy struck. Apologies were made, but the damage had been done. 
400 Days, a 2016 deep space thriller produced by and starring Cook, was most likely rock bottom for the once-icon. The movie made an unbelievable $58 at three theatres in the UK with a 13% rating on Rotten Tomatoes. 
He has done a few more movies and TV shows since, but a quick walk through his IMDb profile showed that most of his recent characters had no last names.
He still has a TV series in the pipes, though, and now that the Laugh Factory is back in business post-pandemic, he has a few weekend shows lined up there as well.