Who Is Greg Fitzsimmons Wife & What's His Net Worth? Personal Life Tour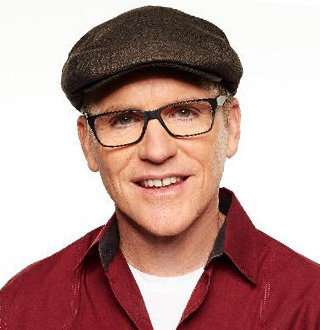 A proud veteran when it comes to making people laugh heartily at his comedic creations; Greg Fitzsimmons is an American stand-up comedian, producer, writer and radio show host.
He is most famous for his work as a radio host on Howard 101's The Greg Fitzsimmons Show and his radio podcast show FitzDog. Besides it, he is pretty well-known as the host for MTV's game show Idiot Savants.
Currently writing for HBO's Crashing with Pete Holmes, he is also the author of the book Dear Mrs. Fitzsimmons: Tales of Redemption from an Irish Mailbox (2010).
He has appeared in famous tv shows including The Tonight Show with Jay Leno, Late Night with Conan O'Brien, Chelsea Lately, and Late Show with David Letterman.
Greg Fitzsimmons Started Career As Stand-Up Comedian
Gregory Sebastian Fitzsimmons was born on 5 April 1966 at NYC to parents Bob and Patricia Fitzsimmons.
Discover: Who Did Derek Waters Get Married To? Wife Details Spilled, Parents & More
He received his bachelor's degree from Boston University. And it was during his university days when he started his career as a stand-up comedian. Soon he gradually started appearing on various famous talk shows which elevated his fame among the audience.
Net Worth Amassed By Versatile Greg Fitzsimmons As Comedian, Writer, Host & From Tour
Famous as a comedian, he also worked as producer and writer on The Ellen Degeneres Show from 2003-2005 and won four Daytime Emmys for it. He has also written for various programs such as Politically Incorrect with Bill Maher, Emmy Awards, The Chelsea Handler Show and more.
Then in 2006, he became the radio host on his own The Greg Fitzsimmons Show on Howards 101 until 2018. The show has featured popular celebrities as a guest like Jimmy Kimmel, Bob Saget, Sarah Silverman, etc.
He also released a one-hour stand-up special Life On Stage which was listed on the Top 10 Comedy Release of 2013 by LA Weekly.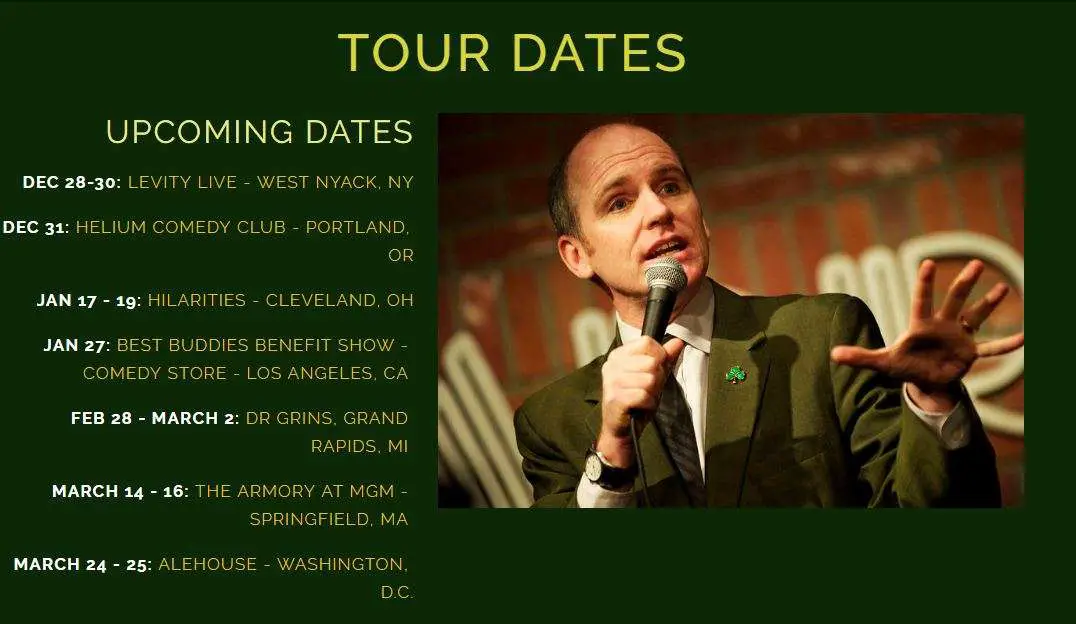 Comedy Tour: Greg Fitzsimmons tour dates for his comedy show for 2018 and 2019 (Photo: Greg Fitzsimmons Official Website)
You may also like: Quinn Lundberg Wiki: Wife Of Zach Galifianakis Age, Wedding, Net Worth
With such huge fame for his comedy filled with wit and sarcastic humor, he also does stand-up comedy tours. There is a list of tour dates coming up in 2019 as well. And of all the several things and projects he is engaged in, he has accumulated a hefty net worth of $3 million for himself. Falling on Greg's huge net worth is also his Venice, CA, home which is on rent for a reasonable $5,100 a month.
Comedian Greg Fitzsimmons Along With Wife Raises Athletic Children
About Greg's romantic part of life, the comedian has been sharing giggles of laughter with his dear wife Erin Fitzsimmons, since 1999. The pair has been happily in love for over a decade now. And not once over all these years have there been rumors about their divorce at all.
This adorable couple shares two beautiful children; son Owen (2001), and daughter JoJo (2004). Both of Greg's children, sadly are not comedians but are great athletes on their own. His son is involved in soccer winning League Champions Medal (2018) as well.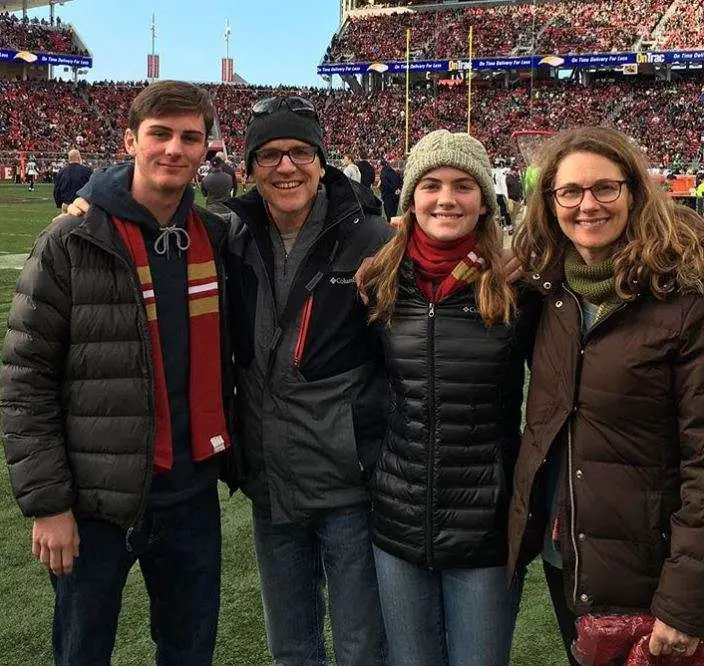 Fitzsimmons family: Greg Fitzsimmons with his wife, daughter, and son at the 49ers football game (Photo: Greg Fitzsimmon's Instagram| 2 January 2017)
On the other hand, his daughter is an excellent surfer. At just the age of 14, his daughter made to the semifinals in the 14 and under surf competition in Ventura. And in 2018 she was also placed in the southern CA girls high school competition.
See more: Comedian Sam Pang's Secretive Married Life Unveiled! Current Family Status With Wife
The family of comedian and athletes also went on a Hearst Castle bike challenge on Septemeber of 2018 together. What a great combination of a family!
---