Dane Cook's Weight Loss Is Making Fans Think He Had Plastic Surgery
Dane Cook has a new fitness secret.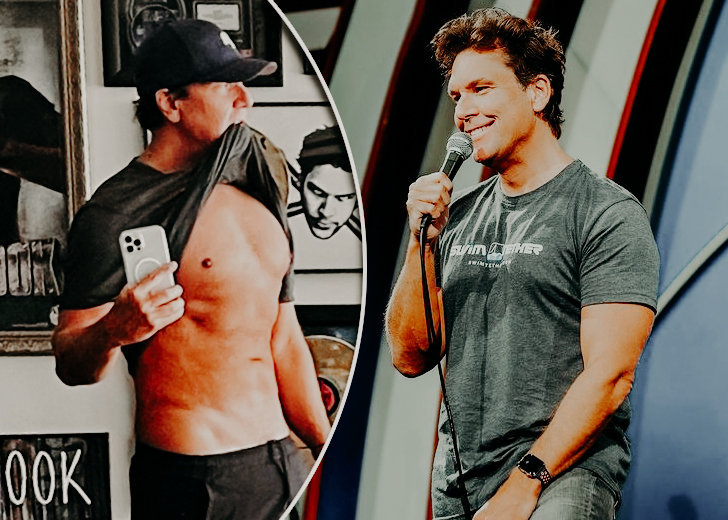 Did Dane Cook get plastic surgery?
Cook has portrayed a myriad of characters in his run as an actor and comedian for the last 30 years. While his impressive chameleon-like ability is lauded, his constant change has caused many debates on social media over plastic surgery and facelift rumors.
The comedian flaunts his fit physique on Instagram and has even gone on record to deny getting surgery. He credits his athletic body to a healthy lifestyle.
However, experts seem to disagree. They believe that Cook has undergone minor cosmetic procedures over the years. 
More recently, the sight of Cook sporting a distinct dad-bod on social media has got his fans wondering about the drastic changes in his physique. Did he get heavy for another Hollywood role, or did he just put on a few pounds? 
He put his fans' qualms to rest with a clarification in his recent Instagram post. 
Dane Cook On Playing a Dad
In the post, he recalled some of his roles, which have included everything from a sabotaging best friend in My Best Friend's Girl to lending his voice for an endearing crop-dusting airplane in Planes. 
Cook iterated that he transformed his body to tell a different story. The warrior-type figure for Retaliation, or in Mr. Brooks, where he gained 30 pounds and didn't wash his face to represent Mr. Smith, a guy "who had no moral or nutritional limitations." 
However, all these roles have had one thing in common, his face. It was the only thing that did not change. In his recent thriller release, American Exit, the actor purposefully gained about 30 pounds for a role in which he plays a dying father who kidnaps his teenage son.
During an interview with Cincinnati, he explained,
 I was about 200 pounds at the time. It's literally two years later, and I realized, oh wow, as you get older, you can't just burn that 30 pounds off as easily.
Cook kept the weight on for a subsequent role, but it ended up getting canceled as the world went into lockdown following the outbreak of Covid-19. Since then, Cook has been working hard to drop the extra pounds and get back in shape. 
Dane Cook Credits Swimming Workouts
The actor revealed that he was preparing for the celebration of his 30 years in comedy. He gave fans a glimpse of not only his slimmed-down physique and but also shared his latest health and fitness journey.
Cook's latest fitness secret is tethered swimming.
The actor claimed it was the most incredible workout he's ever done, and it was more than a cardio burn for him. Aside from burning "1000 calories a day," he finds the workout meditative and claiming. It has changed his physicality and his thinking. 
That said, Cook promises to continue committing to transforming his body for his career and health.
It does not matter if they cast him to play a 'portly bank robber' or 'heavyset alien general,' because he will continue to rely on swimming for the best burn.