Woody Harrelson and Wife Laura Louie's Love Life and Costly Wedding
Woody Harrelson and his wife Laura Louie have been together for over three decades.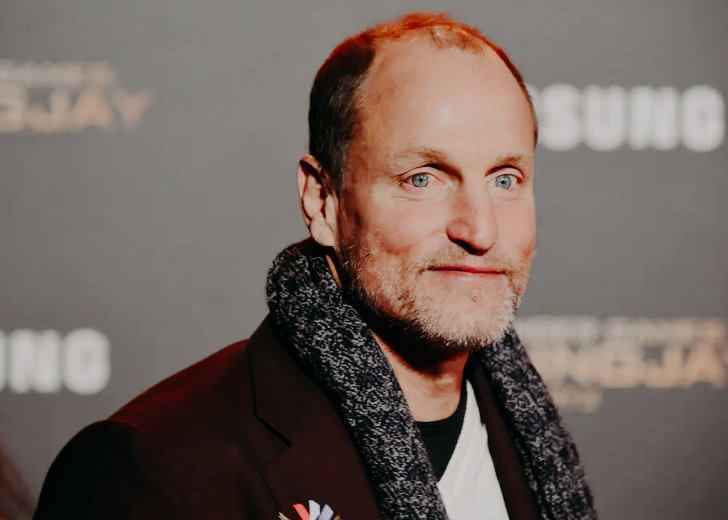 Woody Harrelson is continually thanking his lucky stars for his wife and daughters. 
The True Detective star said he feels like the happiest man in the world because he and his wife Laura Louie are blessed with three children — Deni, Zoe, and Makani.
According to a 2019 article from Huffington Post, the Golden Globe-winning actor reportedly said that no one as lucky as he is has a right to be cynical. He added he's fortunate that he has his family, which gives him hope.
The Couple Started Dating in 1988
Louie and Harrelson first met in 1987, when he employed her as his personal assistant. The artist — who was married to his first wife, Nancy Simon, from 1985 to 1986 — began dating Louie in 1988.
Three years later, he realized he couldn't stop thinking about her during a vacation in Africa. 
"I remember I just started thinking about Laura, fantasizing about her," Harrelson revealed to People in 2017.
The Zombieland actor then penned a song for her that expressed his love for her. And after he played the song, Louie confessed she had been in love with him for the last two-and-a-half years. 
The couple took their next big step when they welcomed their first daughter, Deni, in 1993. Three years later, in 1996, the couple was blessed with a second child, Zoe, and a decade later, in 2006, they had their youngest, Makani.
A $500 Wedding in Hawaii
After dating for over two decades and enjoying their parenthood journey together, the pair eventually tied the knot in December 2008. The wedding took place on the Hawaiian island of Maui, in an intimate ceremony attended by family and friends.
In an interview with Wealthsimple, Harrelson revealed he had learned that the simplest things could provide the most personal satisfaction. He then gave an example of his wedding that cost $500 for the entire event. 
The couple didn't feel the need to spend a lot of money or do anything extravagant. The celebration was essentially just a group of good friends coming together in Maui. He recalled spending a couple of hundred dollars on food and drinks, and that was it.
However, the $500 did not include traveling and living expenses while there. Their rings cost around $300 each, but the actor clarified that the point is one doesn't have to spend a fortune on their wedding day.
Since then, he's been relishing his role as a loving father and hubby. In fact, Harrelson claims everything changed the first time he held his eldest child in his arms.
"I remember my daughter Deni coming along, and she was so pure and caring of everybody and everything," he said in a 2008 interview with Esquire. 
According to him, parenthood was the best thing that has ever happened to him.
When Louie Found Out About His 2002 Foursome
Harrelson's one drunken night of infidelity could have put his decades-long relationship with Louie in jeopardy. But the actor learned how forgiving his wife was after finding out about it.
The War for the Planet of the Apes star spoke with The Hollywood Reporter in 2017 about what he called "one of the worst nights of my life."
It was a 2002 incident in which he was detained for getting into a fight with a taxi driver only days after his name was printed across media headlines for a drunken foursome.
According to the 59-year-old actor, he was in a London club when two ladies approached him and suggested they take a trip on the wild side. A third woman entered the car as they were getting into it. 
He explained that one woman was involved with the paparazzi and she got a photographer to come out. Harrelson further elaborated that when all three women went out of his residence together, he knew it was going to happen. 
The Texas native described the incident as "News of the World" and said he never read the articles. Although he has tried to forget the facts of the incident, the actor claimed that someone told his wife about it. 
However, he recalled was her reaction. When Louie found out, she said to Harrelson that the news must be really hard for him to take. He noted that the response shows how compassionate his wife is. 
He revealed it didn't mean she wasn't upset. "How did I apologize? You know, just your standard Texan grovel. But she forgave me, and we're still together," he added.