Noah Cappe Bio: Married Insight To Family Details Of 'Carnival Eats' Star
Noah is married to his long-term girlfriend...his wife is currently pursuing Ph.D. in Social Work from the University of Toronto... He is one of the eight children and has seven siblings in the family...his net worth probably reaches to millions...Noah aged 40, who stands at the towering height of 6 feet 3 inches...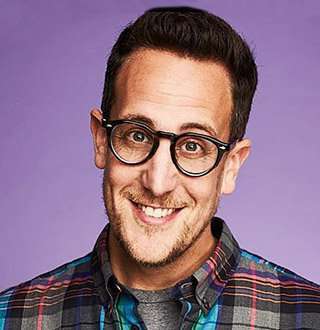 Canadian actor and television host Noah Cappe got married not just once but thrice, but with just one partner. If you think his marriage act is slightly unconventional, he and his wife's choice of children is more baffling. 
The Toronto native is widely known for hosting the Food Network's popular series, Carnival Eats. He is also an actor, and his most notable role is the portrayal of Derek Sanders on the Hallmark Channel's television series, The Good Witch.
I Read City Life: Noah Cappe talks to The City Life about his rise to fame (Published on 16 Aug 2018) 
The Canadian hunk also hosted the first season of The Bachelorette Canada.  
Noah Cappe's Bio: Family, Siblings, Height
Noah was born to a Canadian family on 27 December 1977 in Toronto, Ontario to parents Leslie and Vivian Cappe. He is one of the eight children and has seven siblings in the family; four brothers and three sisters.
He shares the close bond with his family, especially his father, Leslie Cappe. Noah got his culinary genes from his father as Leslie was very fond of cooking. The like-father-like-son loves working the barbeque and often enjoy grilling the meat and a bottle of wine.
Noah, who stands at the towering height of 6 feet 3 inches (1.9 meters) pursued his education at Forest Hill Collegiate Institute in his hometown.
See Also: Andrew Brady Wiki: The Apprentice Star's Girlfriend, Family, Job, Net Worth
His Career As Actor And Television Host
Noah started his career as an actor, landing the role of Martin Miller in the television series, Exhibit A: Secrets of Forensic Science in 1997. He has appeared in various installments of Hallmark's, The Good Witch series.
Some of his notable work in television series and movies includes Di-Gata Defenders (2008), Bitten (2014) and, 'How to Plan an Orgy in a Small Town (2015).'
Noah has been serving as host on Carnival Eats since 2014, where he visits many festivities and samples a variety of unique culinary creations aptly named 'Gastronomic Freak Shows.'
s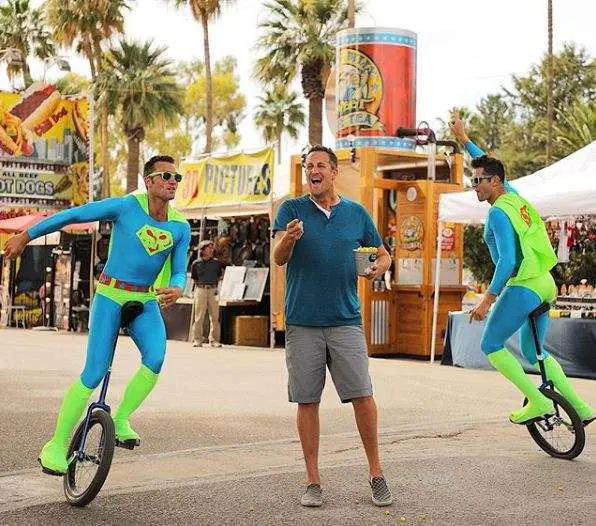 Supermen Want PopCorns Too: Noah Cappe enjoys deep fried popcorn on the episode of Carnival Eats series in July 2018 (Photo: Noah Cappe's Instagram)
He also hosted the W Network's reality show, The Bachelorette Canada and the Food Network's web series, The Great Canadian Cookbook.
Boasts Impressive Net Worth
Noah has tasted success on both his work in movies and television shows. For his work in The Great Canadian Cookbook series, he was nominated in the Canadian Screen Award for 2017's Best Host in a Lifestyle, Talk or Entertainment News Program or Series.
Being a successful actor and television personality, he has undoubtedly amassed the flabbergasting amount of net worth so far.
Interesting: Revealed? ABC's David Muir Gay: Boyfriend, Dating History, and Married Life
As an actor, he used to earn an average salary of $50,529 per year, which depends on the nature of the roles. Similarly, he is likely to earn an average salary of $53,068 as a host on the Food Network.
With the involvement in multiple professional ventures, his net worth probably reaches to millions.
Noah Cappe & Wife Keri West Married Three Times
In 2014, Noah Cappe proposed to Keri in front of everyone at Frontier College with a ring made from her grandmother's jewelry. Noah currently shares the marital relationship with his long-term girlfriend Keri West, who is currently pursuing Ph.D. in Social Work from the University of Toronto. They have been married three times.
The first was a commitment ceremony in Toronto at an art gallery in front of 50 people that included their family and closest friends. They renewed their vows for the second time in September 2012 on the top of a gorgeous mountain in Scotland, in an ode to Noah's grandfather as he hailed from there.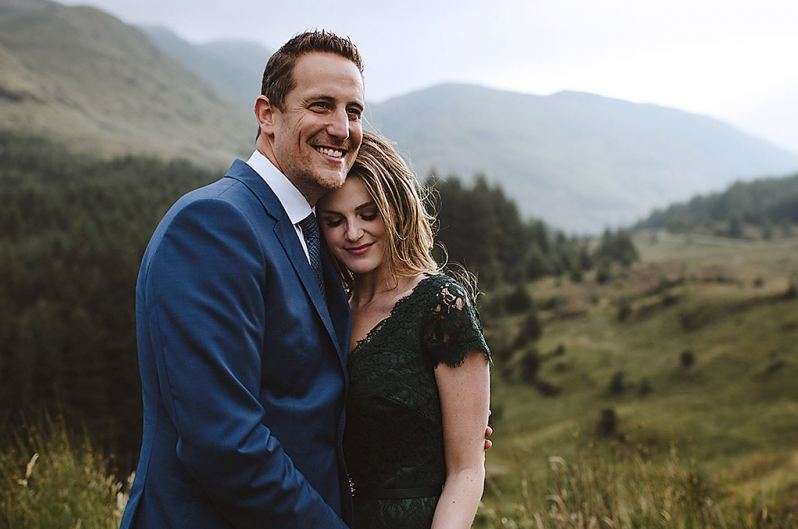 Married for the second time: Noah Cappe poses with his wife Keri West at their vow renewal in Scotland in September 2012 (Photo: Postcity.com)
In September 2017, they got married for the third time at city hall. The duo had not signed any marriage papers, and they made it legal after the third marriage.
The couple who have been together for more than 16 years now, started dating after their first met on a trip called Birthright Israel in 2001. Their first official date was at the movies as they went to see Tomb Raider.
Do Not Miss: Major Garrett, Married Man; Family Guy With Wife - Everything There Is To Know
From the looks of it, the married couple has a healthy as well as a fun-filled married life. They can be seen posting funny pictures of each other and making sarcastic comments on their respective social media platforms. On the occasion of Noah's birthday, his wife Keri posted a throwback picture of baby Noah eating a cake with the remains of the cake smeared all over his face. She further explained the picture by implying Noah still eats cake in a similar fashion. 
Furthermore, to commemorate years of being together, Noah tweeted a black and white photo on the 13th of April of him and his wife in a serene environment with a caption that read "17 Years. #Happyanniversary."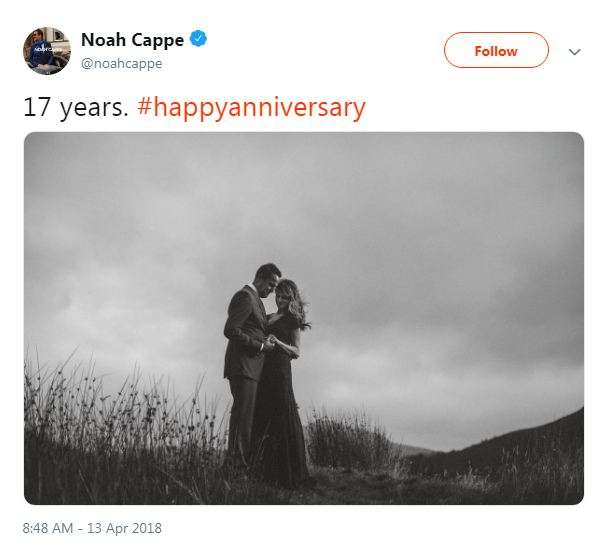 Happily Married: On the occasion of their anniversary, Noah Cappe tweets a picture of a beautiful moment with his wife. (Photo: Noah's Twitter)
The two seem to be inseparable as can be seen from their countless social media posts of them together at different events, vacations and just having a good time. The couple was seen attending the 2018 producer's ball together as evident by Keri West's Instagram post.
Noah Has Cats As Children; Humans To Follow?
Noah and Kei have been relishing their marriage life, and they do not feel bashful to share the glimpse of heir content married life with their followers. 
The couple visited the Ladies View Killarney in Ireland in July 2018, and Noah even shared the picture on his Instagram.
Similarly, on his wife's birthday, he labeled her beautiful, brilliant, hilarious wife, and shared a picture of his wife wishing her on the day.
Having been a long time married the couple have in recent days exploring their options to expand the family and are planning for the adoption process.
However, until the process gets finalized they do have children to practice parenting, Cats. The couple is now the parents of two cats — Dr. Peter Venkman and Mr. Gary Wu.