Kelly Osbourne Long Boyfriend List, Suiting Husband Search At Age 34?
Kelly was influenced by her famous father's fame which led her to lead a lavish...After falling in the pit of drug addiction when she was still a teenager...She has a long list of names who she can call ex-boyfriend...The singer was also engaged to a famous chef...but has failed to attach any one of them with the label of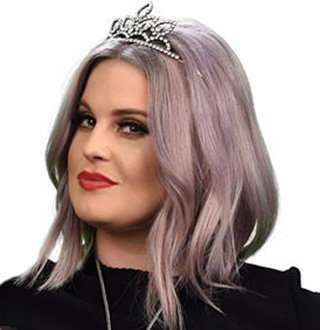 British diva, Kelly Osbourne had a turmoiled her early life which was full of her flirtation with drug addiction, failed engagements and relationships. But today, she has managed to transform herself and her persona with dramatic weight loss and healthy-life habits, proving to be a source of inspiration for every other girl like her.
The London native is a well-known personality on TV, largely because of her famous family background. She is the daughter of world-renowned singer Ozzy Osbourne--the lead of heavy metal band Black Sabbath.
Kelly Osbourne: Kelly Osbourne talks about fashion, hair and her dramatic weight loss on 'The Wendy Williams Show' (Video: Published on Feb 4, 2013)
The London born, however, has now forged an identity for herself getting out of the shadow of her Rockstar father and made her mark as a singer-songwriter, actress and a fashion designer.
Born As Second Daughter To 'The Prince Of Darkness'
Kelly was born on October 27, 1984, in London, England to father Ozzy Osbourne and mother Sharon Osbourne. Her father Ozzy is a renowned musician who fronted the heavy metal band Black Sabbath, before embarking on his solo career in the seventies and eighties. Such has been Ozzy's contribution to Metal scene, he is labeled the 'Godfather of Heavy Metal.'
Also Read: Who Is Nancy Cordes Married To? Husband Unveiled Of The Gorgeous Journalist!
She grew up alongside two siblings in her 'weird but affable' family--sister Aimee Osbourne and a younger brother Jack Osbourne. Kelly had her mind set on pursuing a career in music which was the reason she dropped out of school when she was in 10th grade.
Kelly Was Thrust To Limelight Through 'The Osbournes' At Age 17
Growing up, Kelly was influenced by her famous father's fame which led her to lead a lavish lifestyle full of parties and events. Her family seemed a set of complete strangers living under one roof, which turned out to be the recipe for a reality show.
In 2002, MTV launched a new reality TV series labeled 'The Osbournes' which revolved around the chaotic real life of the Osbournes-- Ozzy and his family of five. Kelly who was just 17 years of age during the show's initiation proved to be a big hit among the audiences because of her petite figure but a loud mouth. 
The show, which ran from 2002-2005 is MTV's highest rated show till date and propelled Kelly to spotlight.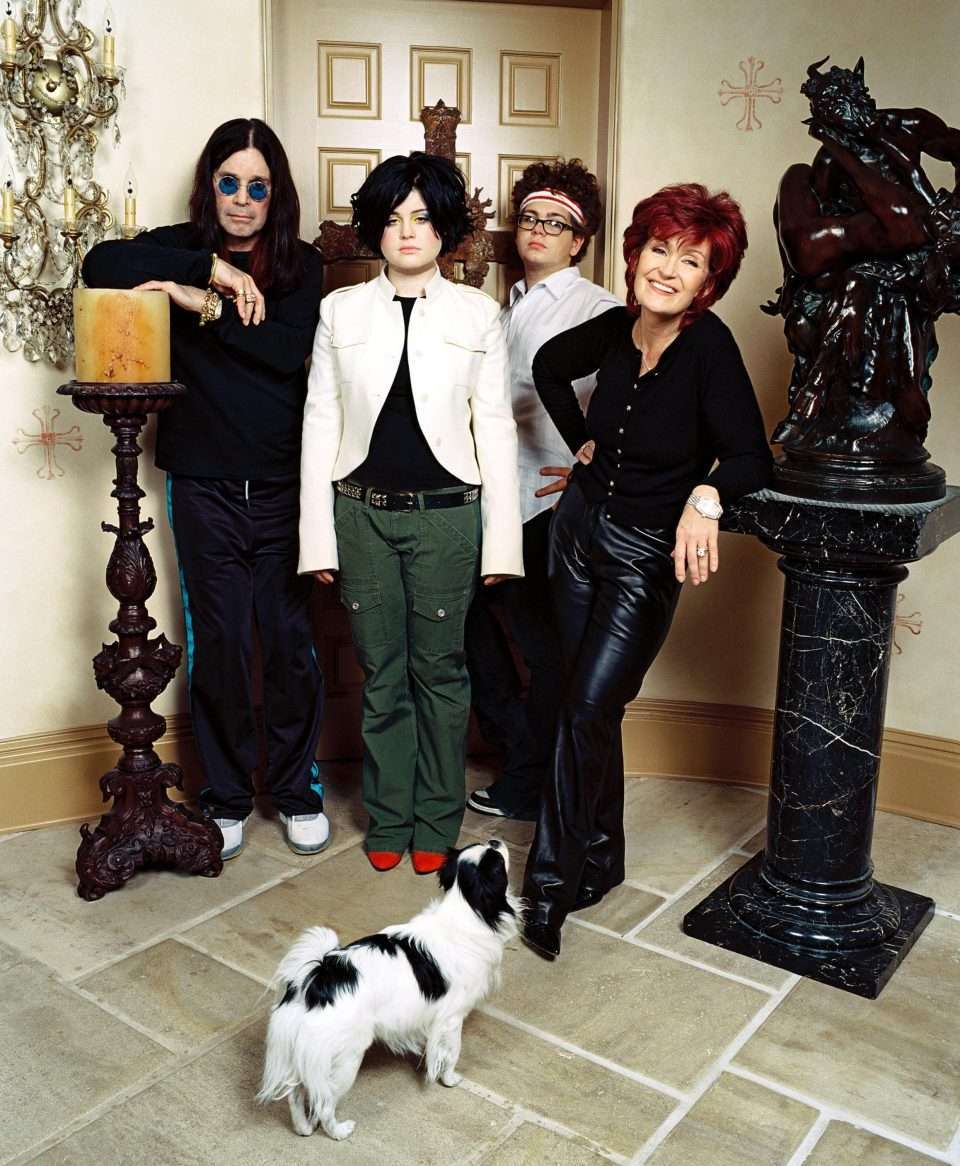 Kelly & Her Family: Kelly with her famous Osbourne clan on the TV Show 'The Osbournes' (Photo: Pinterest)
Running parallel to her acting career was Kelly's singing career. She followed in the path of her legendary father and released her debut solo album 'Shut Up' in 2002.
The album included a cover of Madonna's 'Papa Don't Preach' which was a big success. Despite that, her album fared poorly among the audiences. Unpeterbed, she also released her second album 'Sleeping in the Nothing' three years later, which also failed to bring in listeners. 
The musician then turned into an actress when she appeared in ABC production 'Life as We Know It' in 2010 and followed it up as a blunt host in E!'s Fashion Police, for which she was widely praised.
Interesting: Is Veronica De La Cruz Married With Husband? Personal Life Insight With Son
After numerous other ventures in reality series, she now works as a judge on Australia's Got Talent and Runway Junior. She reportedly has a massive net worth of $15 million, made largely from her career as a musician and TV gigs.
Kelly Osbourne's Long List Of Boyfriends
Ozzy Osbourne's daughter has during her time been linked with numerous A-list celebrities. She has a long list of names who she can call ex-boyfriend.
Kelly was once engaged to Luke Worrall, a model by profession, in 2009 but sadly they called off the engagement a year later for undisclosed reasons.
The singer was also engaged to famous chef Matthew Mosshart in 2014, but like her previous engagement, this one also ended in a sour split soon after. 
Some of the other famous names associated with the singer are actor Kevin Zegers(2006), musician Danny Jones, footballer Josh Hansen (2010), Rob Damiani (2011), Ricki Hall (2014), Kes Glozier (2016), country singer Dustin Lynch (2016) among others. 
Is Kelly Osbourne Married? Husband?
Kelly's relationship history has it all, two failed engagements, a long list of boyfriends and hook-ups. However, despite all this, the singer, aged 34, has never been married. She might have had plenty of big names to call her suitors and boyfriend, but has failed to attach any one of them with the label of a husband.
Also See: Clarissa Ward Bio: Happily Married To Husband, Adds Baby To Family
As of 2018, her romance is showing no signs of stopping as she was recently spotted with a handsome hunk.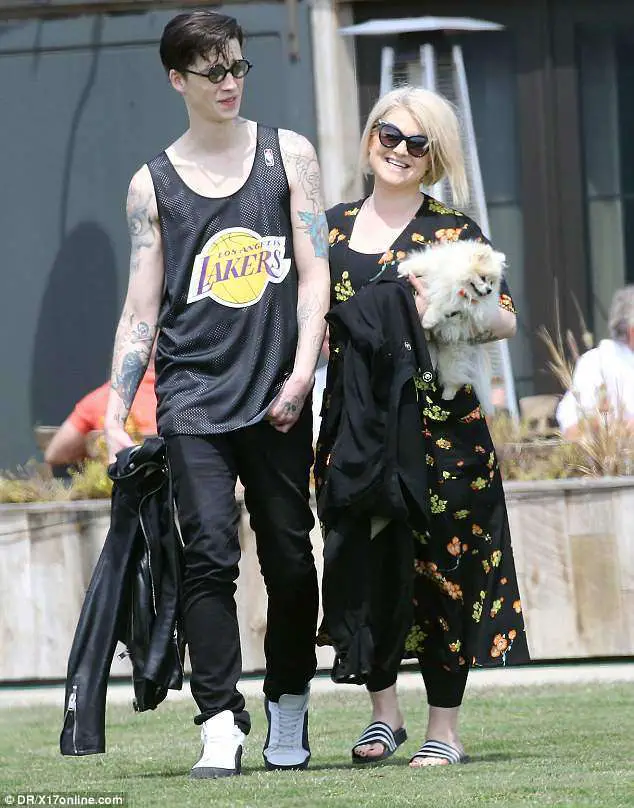 Kelly Osbourne New Boyfriend?: Kelly spotted hand-in-hand with a mysterious good-looking guy in 2018 (Photo: Pinterest)
The couple looked absolutely besotted as they casually strolled hand in hand. Seems like Kelly has finally found a perfect match for herself after her countless failures in relationships. And only time will tell if the couple will get married.
Kelly's Body Dramatic Body Transformation Makes Her An Inspiration
The fame from The Osbournes was too hot to handle for the star kid. After establishing herself as a witty but foul-mouthed character in the series, she struggled with weight issues and also her mother's cancer. All these led her to be addicted to opioids, providing a demeanor of a spoilt brat.
After falling in the pit of drug addiction when she was still a teenager, Kelly tried to redeem herself following rehabs and periods of sobriety. She has now got rid of the addiction focusing more on her professional demeanor. 
Drug addiction and relationship issues have not only been Kelly's most talked aspects in her life. During the years of 'The Osbournes' Kelly had an eating disorder and lived primarily on junk foods leading her to gain weight. 
It was only after her participation in the 2009 edition of Dancing With The Stars, Kelly recieved insights on fitness and nutrition through her partner in crime Louis Van Amstel, a professional dancer.
Don't Miss: Brenda Blackmon Biography: Married, Silent To Husband! Daughter, Weight loss, Salary
Then with the help of a personal trainer and countless of hours spent in the gym, Kelly finally lost around 50 pounds in just over a year, transforming her body from a chubby cute girl to a slim and hot diva.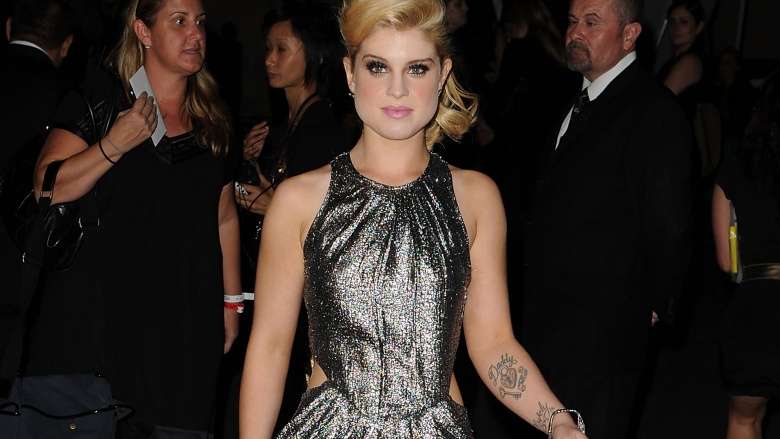 Kelly Osbourne Hot!: Kelly in her new hot and sexy avatar after weight loss (Photo: Pinterest)
Now Kelly has moved on from her rocky and slippery habits and indulged herself in a healthy living principle. It has aided her massively, with she now living a more rational, sober and well-minded life as a happy 33-year-old should.
Moreover, her transformation from a spoilt teenage brat to a well though socialite has seen her become an inspiration to many. Moreover, Kelly has also proved to the world that with hard work and dedication you can redeem yourself whatever be the lowest point.
All you need is the guts to walk the walk!