Jill Vertes Age 53 Husband & Daughters Are True Love | Bio Unfolds
An aspiring dancer from her childhood, Pittsburg native transferred her ambitions to her daughters...Jill married a professional tennis player and author...Jill at one point said that she gets over her frustration by venting with her husband...both the eldest and youngest daughters of Jill have gone on to become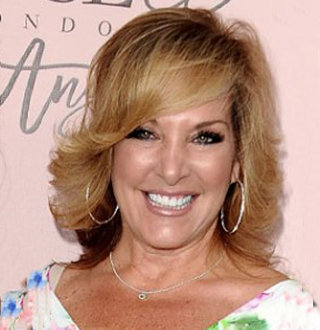 Here is the simple but most motivating lesson that we can learn from American reality show actress Jill Vertes: if, due to some circumstances, you couldn't reach your dreams during your time, reach them through your children.
An aspiring dancer from her childhood, Pittsburg native transferred her ambitions to her daughters and ultimately became famous through her dancing prodigy daughter, Kendall Vertes, after being part of the show Dancing Moms.
Dancing Moms: Watch Jill Vertes and her daughter Kendall Vertes in the dancing reality show Dancing Moms (Published on 9 February 2018)
Over the years Jill Vertes has become some sort of local celebrity in the Pittsburg.
Jill Vertes Bio: Dreamt Of Being Dancer Since Early Age
Born on 15 August 1965 in Pittsburg, Pennsylvania Jill went on to graduate from the University of Pittsburg with a Bachelor of Arts degree. Interested in dance and gymnastics from an early age, she participated in competitive cheerleading while at college, with an eye on becoming a professional dancer someday.
Read Also: Linzie Janis Bio: Married Life And Work Harmony - Meet Producer Husband
However, as the circumstances had their way, Jill spent years after graduation as a sales representative for a pharmaceutical company. But her stars were right and she gained fame in the dancing world. Keep on reading to find out how.
Jill Vertes' Enviable Relationship With Her Husband
In 1993 Jill married a professional tennis player and author, Erno Valer Vertes, and the couple celebrated the silver jubilee of the marriage last November, the feat Jill boasted on Instagram.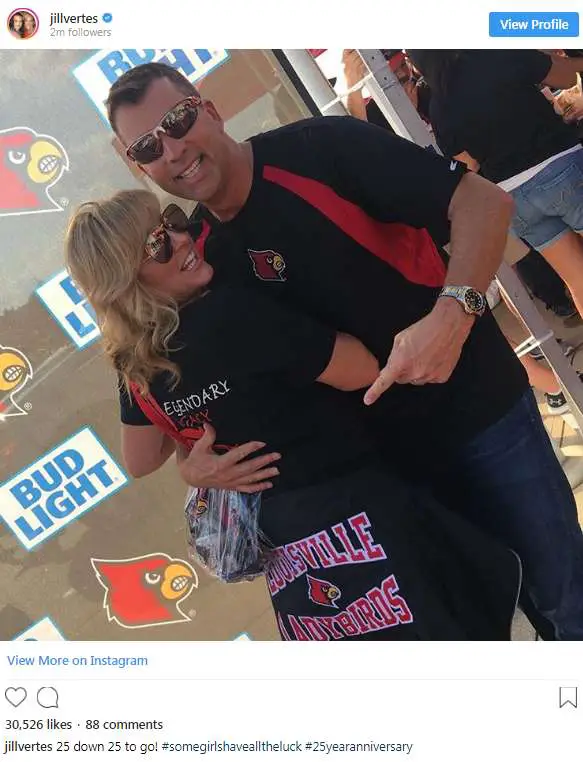 Silver Jubilee: Jill Vertes shares her 25th anniversary with her husband Erno Vertes (photo: Jill's Instagram)
The secret of their lasting marriage is their compatibility with each other. Jill at one point said that she gets over her frustration by venting with her husband. It might not look meaningful if observed superficially, but it does say that Jill trusts Erno with her problems and fears and Erno is patient enough to listen to her issues.
And that is a damn good premise for a marriage, good enough to make it last for over 25 years.
This Might Interest You: Clarissa Ward Bio: Happily Married To Husband, Adds Baby To Family
The couple has three daughters together, Ryleigh, Charlotte, and Kendall.
Living Dreams Through Daughters, Massive Net Worth As Bonus
Except for Charlotte, who followed her father's footsteps as a professional tennis player, both the eldest and youngest daughters of Jill have gone on to become dancers.
Kendall Vertes, especially, has become an international dancing star at the tender age of 15 with Dancing Moms, a Pittsburg based reality dancing show that follows the training of children in dance and showbiz.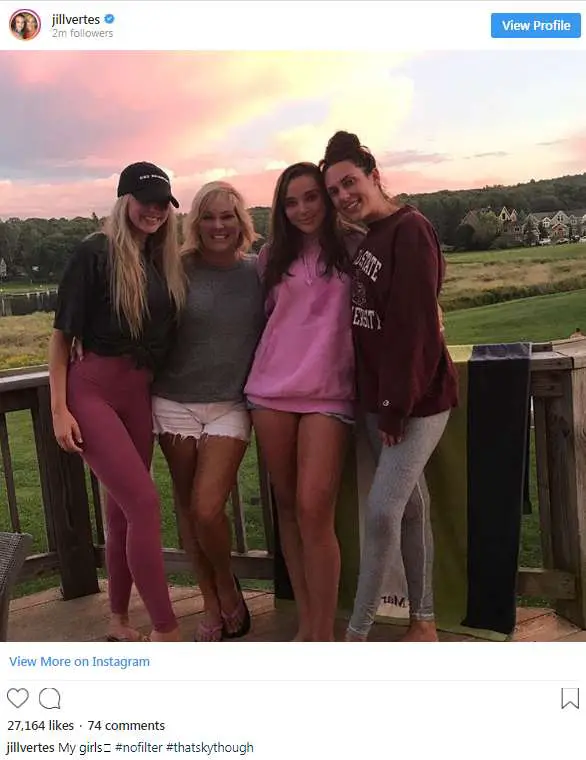 Moment With Daughters: Jill shares a beautiful moment with her daughters, all of whom have gone on to follow either of their parents' dreams (Photo: Jill's Instagram)
On her way to stardom, Kendall has also taken her mother with her as Jill also stars in the show.
Thanks to her daughter's incredible audience-winning dance moves, Jill has earned a mouth-watering net worth of over $2 million, which includes a small but elegant house in suburban Pittsburg.
You Might Also Want To Read: Heimo Korth Biography: Wife & Daughters | Unraveling Family Tragedy
The fate might have rendered Jill an unsatisfactory job as a pharmaceutical sales representative, but she fought back to earn what was rightfully hers—fame in the realm of dancing.