Who Is Jason Capital? Get All Details From Age, Net Worth To Real Name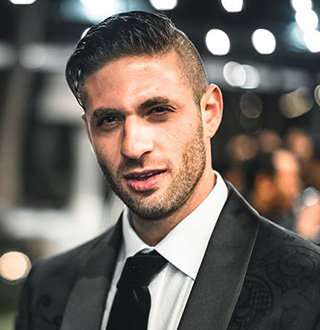 Jason Capital is the founder and chairman of Capital Research International. For eleven years, he has served as coach and consultant to 500 executives, professional athletes, Navy SEALs, best-selling authors, and Hollywood luminaries.
He also has been recognized as a Top 100 Entrepreneur by President Barack Obama. He is the author of the book Higher Status: The New Science of Success and Achievement where he reveals the twelve Honest Signals that make you High Status and how you can apply them in your own life. He also runs a YouTube channel which has around 98k subscribers.
Who Is Jason Capital? Bio Including Age & Net Worth
Jason was born on October 21, 1988. However, his real name is still under the rocks. He often posts pictures along with his father on his social media, but his mother is yet not seen till today's date.
Interesting: ESPN Reporter Olivia Harlan Wiki: From Age, Parents To Dating, Boyfriend & Getting Married
However, it is known that he used to live in his mom's cold, empty basement. But his life changed when he decided to work for his dreams. The college dropout, who focused on self-education and High-Income Skills, became a millionaire by the age of 24.
Jason falls in the White House top 100 entrepreneurs under 30's lists. He is the bestselling author, high-income coach, and founder of High Status; connect with Jason on Instagram. sA he is the founder of a million-dollar web brand, Capital Research International, his total net worth runs in millions of dollars.
Jason Capital's Dating Relationship With Fused Glass Artist
Jason is in a relationship with a Fused glass artist, Nataly Biskay who was first discovered by a studio ten years ago in San Juan Capistrano, CA. She is the one who has been dating Jason for almost five years.
Back on August 15th of 2017, she posted a picture of herself and Jason kissing while mentioning him a Happy Anniversary. The couple lives together and supports each other in their career. Together, they are seen traveling to places and having a good time now and then.
Girlfriend: Jason and his girlfriend Nataly posing at the Peninsula Hotel Tokyo, celebrating their five years of togetherness. (Picture: Nataly's Instagram)
Don't Miss: Navia Robinson Age, Parents & Ethnicity Revealed! "Raven's Home" Actress Personal Detail
Although fans of Jason are eager to know when will he start a family of his own, he has not talked about it.
Jason Capital Can Help You Attract & Get Your Ideal Partner
Most dating coaches don't answer questions without a fee. All their information is packed into programs or eBooks for you to check out.
As Jason got the love of his life, he shares some tips and knowledge on his YouTube channel for his fans on how they can also get the ideal partner as well.
While Jason does have products out there to help you become more successful with women, he also has a segment on his YouTube channel where he answers questions for free.
His question videos offer real and detailed advice. In short, he gives solid information that is practical, and you can use in your daily life.
---