Why Rodrigo Bentancur Deal Is Both Win & Loss For FC Barcelona?
Rodrigo Bentancur is being linked with a move to FC Barcelona as a part of a swap deal including cash plus Ivan Rakitic going to Juventus. But, how much will Bentancur cost FC Barcelona? And how will the swap deal work?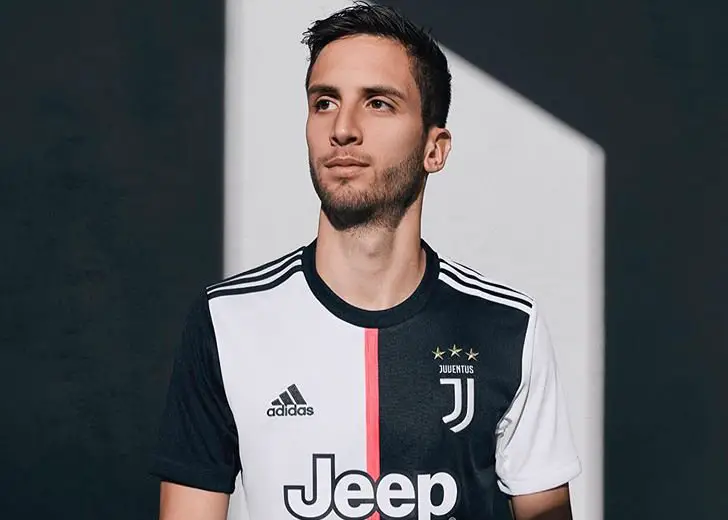 Rodrigo Bentancur has just won the Serie A with Juventus alongside Cristiano Ronaldo and the likes. And with his current teammate Miralem Pjanic already set to join Barcelona from the next season, Bentancur is also being linked with a move to the Catalan giants.
Having gained valuable experiences in Italy, the 23-year-old could now be moving to Spain in search of game time and a new challenge alongside Lionel Messi.
Bentancur is one of the promising players in the Juventus team. He has played 42 games till this point in the season, gathering 3,005 minutes under his belt. In those minutes, he has scored one goal and set up eight assists.  
Here, we look at how much the Uruguayan could cost FC Barcelona and what the rumored transfer deals are for the player.
How Much Is Bentancur Worth?
According to Transfermarkt, The Juventus midfielder is worth around €40 million. This is a drop from €50 valuation that he had in March of 2020. The significant reduction was probably due to the economic ramifications that have ensued in the world since the coronavirus pandemic.
Regardless of his decreased valuations, he could still be valued higher. In football, we have seen a trend of usually pricing players higher than their market worth. An example of this is the Arthur-Pjanic swap deal between FC Barcelona and Juventus. In the deal, both players were valued higher than what their actual market value was. And the same could be the case for Bentancur, who is considerably young at just 23.
Note: Bentancur has varying valuations from different sources. SPORT valued him at around €40 million, similar to Transfermarkt in October of 2019. In contrast, AS valued him at around €35 million in November of 2019. 
Latest Transfer Rumors Regarding Bentancur To Barcelona
Calcio Mercato's Martin Sartorio reports (citing Don Balon) that Barcelona and Juventus are considering a second swap deal for next season. This time, Bentancur and Rakitic are the two players included in the deal, as per the report.
The deal will reportedly take place if Barcelona pay Rakitic's valuation (subject to agreement) plus an additional €30 million to bring in Bentancur to Camp Nou.
The Context
If we go by the Transfermarkt value of Bentancur, he will cost Barcelona €40 million. Keeping this in context, therefore, if FC Barcelona are to sign Bentancur, they will have to let go of Rakitic for a mere €10 million.
This valuation means that Barcelona will have to bear a loss of €10 million in this deal if we consider Rakitic's market value (as per Transfermarkt) to be €20 million, and the €30 million additional payment they should pay to materialize the deal.
Conclusion
If this deal happens, it will be a good piece of business in FC Barcelona's part. They will be getting a young player of just 23 with considerable experience at the top level. Bentancur is also similar to Rakitic in terms of his playing style. Plus, the Catalans will be exchanging an older player for a younger one with basically the same qualities.
However, its the financial side of things that are more concerning for Barcelona. Having signed a financially-motivated deal for Pjanic to balance the books, the club will now have to find another €30 million to pay to the Bianconeri if this deal is to happen.