Seth Rogen Continues to Promote His Weed Line & Keep Mum On Predatory Behavior Allegations
With his attention focused on his weed line, it seems Rogen does not have the time to address the recent predatory behavior accusations made by Charlyne Yi.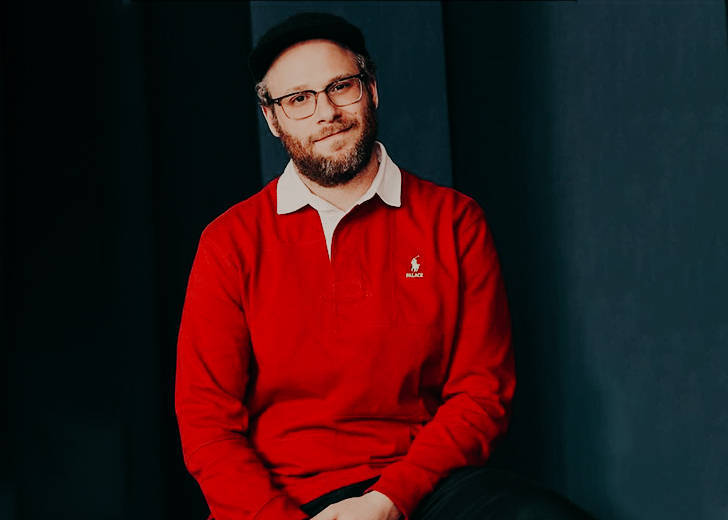 Actor, producer, screenwriter, and director Seth Rogen is practically a spokesperson for cannabis. As a loud and proud stoner, he made headlines in 2019 about embarking on a different type of project: a marijuana company called Houseplant.
The products were finally available for purchase on March 11. Since the products were released, Rogen has been busy promoting them on social media. On April 16, he posted re-shares of his new weed line on his Instagram story. 

Seth Rogen's Instagram Story of His Cannabis Line, Houseplant (Source: Seth Rogen's Instagram)
With all his attention focused on his weed line, it seems Rogen does not have the time to address the recent accusation made by Charlyne Yi. 
Rogen Has Yet to Address Recent Accusations
Actress Charlyne Yi publicly condemned her former co-stars James Franco and Seth Rogen via a series of Instagram posts on April 7.
Yi, who starred alongside Rogen in 2007′s Knocked Up and in the Oscar-nominated 2017 comedy The Disaster Artist, directed by Franco, revealed to her followers the alleged predatory and toxic behavior she experienced while working with them.
The 35-year-old actress, musician, and comedian played costume designer Safowa Bright-Asare in the Franco-directed film about movie director Tommy Wiseau and his 2003 cult classic The Room.
In the post, she stated that when she found out about Franco's predatory behavior, she tried "to break the legal contract" and quit the movie, but the producers tried to "bribe" her with a better role.
Her fears were minimized by the producers who told her that "Franco being a predator was so last [year] and that he changed." She also added that Rogen was one of the producers aware of everything that had happened to her, hence the accusation against Rogen as an "enabler."
The Knocked Up actor has yet to make a statement and seems to ignore the accusation against him. In an interview with Vulture, when he was asked if he was aware of Franco's behavior, he deflected the question, replying that his perception did not matter.
My perspective on this is the least relevant. I'm friends with these people, and I'm a dude. All that combined makes me the last person who should talk about this.
This Is Unlike Rogen
Although Rogen has kept mum about the accusations, he has made the time to address other controversial issues. Recently, the actor came to aid Emma Watson on Twitter by clarifying that she was not "uncool" or "unprofessional."
Speaking to British GQ, The Pineapple Express actor said that Watson refused to shoot a more out-there scene, one where Danny McBride was a cannibal and Channing Tatum as a pet tied to a leash. Rogen added Watson stormed off the set and assured there was no bad blood between them. 
However, when word of this incident got out, many publications changed the narrative on the alleged incident, which ultimately led him to set the record straight on Twitter. In a statement, Rogen iterated Watson stormed off because the scene was heavily improvised and not what she agreed to.
Emma Watson did not 'storm off the set,' and it's sh---y that the perception is that she did. The scene was not what was originally scripted. It was getting improvised, changed drastically, and was not what she agreed to.
If Rogen can find the time to support a friend, maybe he can find the time to address Charlyne Yi as well.