Lea DeLaria Auditioned For A Different Character In 'Orange Is The New Black'
Lea DeLaria's Big Boo continues to remain one of the fan-favorite characters of the show. The character seems to match Lea's personality perfectly. However, Lea didn't originally intend to play the part, she auditioned for another role.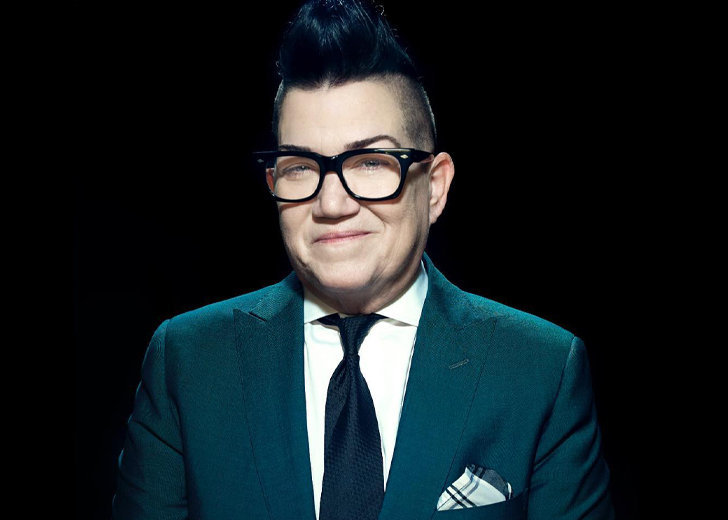 Throughout the years, 62 years old lesbian actress Lea DeLaria has starred in several movies and TV series, including One Life to Live, Dear Dumb Diary Clarence, and Edge of Seventeen, to name a few. 
Her most popular role to date, though, is Big Boo in the hit comedy-drama series Orange Is the New Black. But did you know that the actor didn't actually audition for the fan-favorite role?
To answer the question and more, let's take a deeper look into DeLaria's character in Orange Is the New Black and the bizarre story behind Big Boo's role.
Big Boo is the Most Iconic Character That DeLaria has Ever Portrayed
Carrie "Big Boo" Black is Lea DeLaria's most prominent and strongest role. It is also widely regarded as her golden ticket to fame since the actress' popularity has skyrocketed ever since she portrayed the troubled character.
She has appeared in almost every episode until season 5. In the entire series, she could be seen in a total of 63 episodes.
Big Boo's Personality in 'Orange Is the New Black'
Big Boo, much like DeLaria in real life, has a butch appearance. The character's real name is Carrie Black, and she has a very intimidating and sarcastic personality. She used to run a gambling ring before prison and was sent in (most probably) because of theft or fraud.
The series also spins off a romantic relationship of Big Boo with Linda during season 5, where more of Boo's soft side is showcased. However, Boo finds herself betrayed when it is revealed that Linda is an MCC agent.
What Happened to Boo at the End of the Show?
The famous series ran for seven seasons, but after season 5 ended, Big Boo stopped appearing as much.
In season 6, she only made one appearance. In the final season in 2019, too, Boo isn't shown until the very end in the closing sequence.
In her final scene, she is in an Ohio-based prison with some other characters from the series. The scene shows her announcing that she will take a dump and standing up to go to the bathroom. After that, the closing sequence moves on to other characters, marking the end of Big Boo's role in the series.
DeLaria has Appeared in Several other series Too, Including 'Friends'
While Big Boo is definitely the highlight of DeLaria's career, it certainly is not her only popular role. She has also appeared in various other series and does regular cameos too.
Most notably, DeLaria did a short scene in the Friends' episode The One With The Lesbian Wedding. Her role was of a woman who hears Phoebe telling Chandler how much she misses Rose.