Sistas Season 2 Is Back On BET Despite Ongoing Challenges
The American dramedy Sistas by Tyler Perry will be back with its season 2 on BET on October 14. The series was completely shot in the middle of the COVID Pandemic and racial tensions in the US. This report will also touch on what is to be expected from the second season.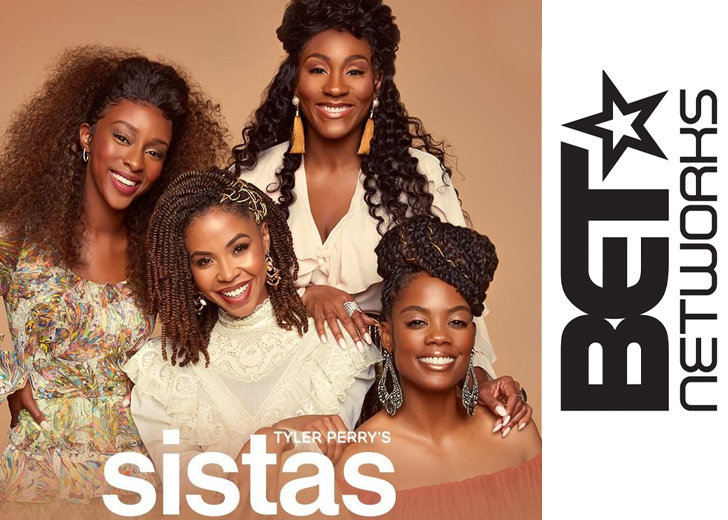 After a successful season one, Tyler Perry's scripted show Sistas is back with its second season.
The American comedy-drama following the lives of a group of four single black women has an ensemble cast comprising of KJ Smith, Mignon, Ebony Obsidian, Novi Brown, DeVale Ellis, Chido Nwokocha, Anthony Dalton II, Brian Jordan Jr., Kevin A. Walton, Trinity Whiteside, and Crystal Hayslett.
he two-hour season Sistas season 2, premiered on October 14. 
'Sistas' Season 2 was Shot Amid the COVID-19 Pandemic
Following its official renewal announcement in May 2020, Sistas began production in July 2020, with The Oval, another series created by Tyler Perry.
When all TV production was forced to shut down due to the pandemic, Sistas became the first scripted show to resume production in the US after the Georgia state's governor lifted the stay-at-home order on April 30.
So how does a series shot amidst a global pandemic look like? According to Deadline, Sistas, along with other Perry productions, was shot at his 330-acre Tyler Perry Studios in Atlanta through the quarantine bubble model, with testing and sequestering of cast and crew lot for the duration of a shoot.
With Sistas, Perry also became one of the first Hollywood producers to share a plan to approach production during the pandemic. Although following the lockdown orders, he had shut down the studios a few days before the production started for The Oval on March 16; he already had started to think ahead
Many people in Georgia depend on these jobs for their livelihood. I started thinking about what a return would look like and how I could create a safe environment so people could work again with some peace of mind...
Perry got 100 of his essentials employees tested for Coronavirus, all of which fortunately came out negative. Then he began his plan to restart production based on testing and sequestering the cast and a crew reduced in numbers at his studios for the shoot duration.
'Sistas' Season Two Production Amidst Pandemic and Racial Tension
July 2020 not only saw a peak in COVID-19 cases around the world, but it also housed an increasing racial tension in the US. After George Floyd died in the public because of a Minneapolis Police officer, Black Lives Matter(BLM) protests began on May 26, 2020.
The BLM protests saw a rise in people taking the streets to demand justice and peace. And the primarily African-American cast of Sistas found themselves advocating for the movement too.
KJ Smith, who plays Andi in Sistas, remained in the Los Angeles protests' front lines, using her voice and brand to spread awareness where many others had fallen silent.
This is literally life or death.  …It is Black people who support my show, it's Black people who have changed my life. I have to fight for the people have changed my life. I have to fight for the people who made me who I am, even before the fame. …I got to stand up for [my grandmother], my ancestors, my mama, my daddy—he's not here. I gotta fight for the people who can't fight right now.
Another cast member Devales Ellis posted a video on his family YouTube channel explaining why he feels so deeply about the BLM protests and what it is like to work for Tyler Perry, whom he describes as a forward-thinking Black Man in the video description, whose resilience and innovative nature he shows admiration for, throughout the video.
During a time when the country is working tirelessly to figure out a way to thrive in this new normal, he and his staff were able to execute what was once considered impossible, and did so on grounds HE OWNS that was once a confederate army base (Fort McPherson), but now known as Tyler Perry Studios. We were able to complete filming without any positive cases and get everyone back to their families safely. This project was bigger than just a TV show... This project is history!
What to Expect from the Second Season?
Where will this rollercoaster of relationships, friendships, a career full of humor take the Sistas next?  
In this season, the lead actresses is likely to navigate a new-age dating scene as they continue to search for love in their 30s. The season 2 picked up right where it left off, with Tyler Perry taking viewers on "an exhilarating ride of emotions and gut-busting predicaments that will test the ladies' long-standing friendship."
The first season saw the ladies face twists and turns of dating life, overcome their shortcomings and take on adulthood on the wings of their friendship. But will this Sistahood survive whatever the new season will throw at them? Only time will tell.