Martie Allen's Girlfriend, Kristy McNichol, Opens Up About Mental Health Years After Leaving Career
Martie Allen's girlfriend, Kristy McNichol, is a retired movie actress known for her movies in the late 80s-90s. Sadly, she had to leave her growing career because of the struggles she was facing due to her mental health issues. Read to know more!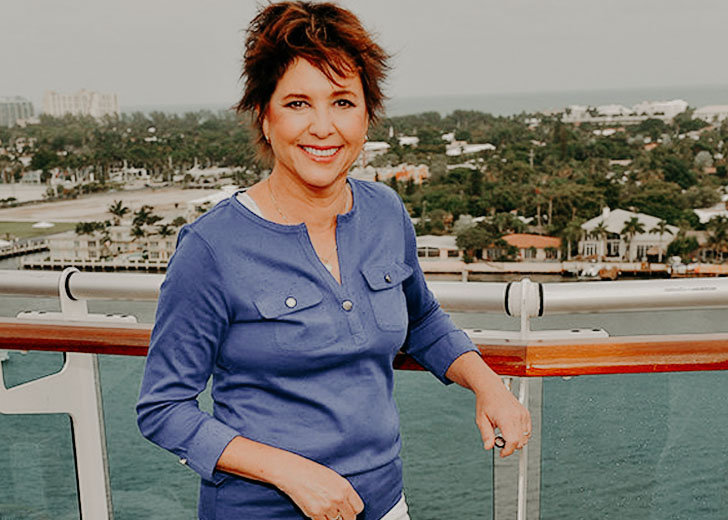 One may not know much about former TV personality Martie Allen, but she is well known for being Kristy McNichol's girlfriend. They have been in a relationship since 1991.
Allen's girlfriend McNichol is a renowned American actress who worked in several hit movies and TV shows during the 80s and 90s, including Little Darlings, Only When I Laugh, and Empty Nest. However, the actress' fame was accompanied by mental health conditions, which eventually became so severe that she had to leave behind her acting career for the sake of her own well-being.
Martie Allen's Girlfriend Kristy McNichol's Struggles With Mental Illness
Kristy McNichol started her acting career as a child artist. She even bagged two Emmy awards for her role as Buddy, the all-American tomboy on the acclaimed series Family. However, as she stepped into her teenage years, the actress became stressed and started having anxiety attacks.
At the age of 20, her anxiety and stress turned into depression.
"I was a total mess," she confessed.
This was when she was in France filming her eighth movie, Just The Way You Are. During an exclusive talk with People in 1989, the actress disclosed that while shooting the movie in 1982, she was confused, broken, full of anxiety, and crying most of the time.
I couldn't eat, and the whole month I was in France I hardly slept. When I did sleep, I was dreaming strange things. I was crying all the time. Nonstop crying. Nonstop anxiety. Freaking out, crying, confused, I didn't know what was going on. I was so sick. It was the hardest thing I've ever done to try and get through that film.
Later, the actress received advice from a friend to seek help. After referring to a psychiatrist, she decided to take a break from filming and did not return to the movie set after a two-week Christmas break. She resumed work to continue filming the movie, but only after a year-long hiatus.
The hiatus she took for her mental well-being sadly spurred concerning rumors. People and outlets alike were speculating substance abuse and manic depression. The studio's statement claiming that she had "chemical imbalance" didn't really help her case either.
During the same interview with People, Allen's girlfriend also revealed that one of the major reasons behind her mental health issue was the high pressure and expectations that stemmed from childhood stardom. 
From the time I was very young, I was a professional, making money and assuming responsibilities. I didn't live the life of a child. I was living the life of a 30-year-old.
In addition to that, she also cited that a little portion was due to her parents' divorce and the responsibility she received afterward.
Kristy McNichol Left Acting After Being Diagnosed With Bipolar Disorder
For McNichol's fans, everything seemed good with her favorite actress. But, little did they know about the struggles that the actress was facing inside her mind.
Things especially got worse in 1992 when it was known that the Little Darlings actress was diagnosed with bipolar disorder. And though she had already stopped appearing in movies like she used to, after 1992, Kristy wholly quit acting and decided to focus more on her mental health.
Her psychiatrist helped her a lot as she underwent intensive psychotherapy to treat the stress, anxiety, and depression that she was facing. 
As of now, it seems that she is almost fully recovered from her mental health issues and is living her life to the fullest with her girlfriend by her side.
Learn more about Kristy McNichol & Marite Allen's relationship: Reasons For Kristy McNichol's 1998 Departure And Coming Out Gay 14 Years After