Cindi Knight's Net Worth After Tragic Death Of Andy Griffith
Know About Cindi Knight's Age, Net Worth, Birthday, Children, Height, Parents Along With Her Married Life With Husband, Andy Griffith And Her Husband's Death.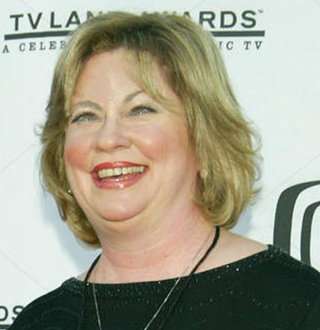 Quick Information
Profession

Actress

Relationship Status

Widow

Husband/Spouse

Andy Griffith (m. 1983–2012) (Died)

Wedding Date

1983

Ethnicity/Race

White

Father

Bobby Knight

Mother

Muriel Knight

Hair Color

White

Birth Year

1956

Nationality American
Birth Place

Jacksonville, Florida, United States

Eye Color

Green
Cindi Knight is an actress who is famously known for her work in movies such as Matt Houston (1982), and Murder in Coweta Country (1983).
Besides that, Knight also earned fame as the third wife of Andy Griffith, an actor famous for television series such as The Andy Griffith Show (1960) and Matlock (1986). The couple had tied knots in 1983.
The veteran entertainer took his last breath in 2012, after he suffered from a severe heart attack, leaving his wife of almost three decades behind with only his memories.
Tragic Death of Andy Griffith
On July 3, 2012, at the age of 86, the host of The Andy Griffith Show, Griffith, passed away at his home in Manteo, N.C. around his wife Knight's presence.
The family was aware of his declining health situation, as he had suffered a severe heart attack in the past, and in the year 2000, he had also gone through quadruple bypass surgery.

Cindi Knight along with her late-husband Andy Griffith attending the TV land award. (Photo: Pinterest)
Sharing her words on her husband's death, Knight released a statement that read:
"Andy was a person of incredibly strong Christian faith and was prepared for the day he would be called Home to his Lord. He is the love of my life, my constant companion, my partner, and my best friend. I cannot imagine life without Andy, but I take comfort and strength in God's Grace and in the knowledge that Andy is at peace and with God."
After the death of her husband, many people assumed that the house, Roanoke Sound, where he had lived for many years on the North Carolina waterfront would be preserved as a museum or Graceland-type estate. 
Even Griffith had mentioned earlier in 2007 that after his death, he wanted the older home to be preserved as a museum that includes items from his TV shows, along with memorabilia from his music career. But surprisingly, Knight took the permit to demolish the house that Griffith had bought in the 1950s. 
Moreover, today, even years after the legend's death, his fans still remember him, and his legacy lives on the hearth of the people.
Her Married Life with Griffith
When Griffith married Knight, he had already experienced two failed marriages. He was first married to actress Barbara Griffith from 1949 to 1972. Together, they had two children: Andy Griffith Jr., and Dixie Griffith.
Likewise, his second wife was Greek actress Solica Casuto. With her, he was married from 1973 to 1981.
And despite knowing that Griffith is twice divorced, Knight kept faith and love on Matlock show host and got married on April 12, 1983. They had met when he was filming for the 1983 film Murder in Coweta County.
Moreover, the two did not give birth to any child together, even though they were married for so long. That being said, they lived their married life happily until the death of Griffith in 2012.
Knight's Bio
Knight was born in 1956 in Jacksonville, Florida, United States, to Bobby Knight and Muriel Knight. As of 2021, her age is 65.
Additionally, any further information regarding her height, her parents, and the actual date on which she celebrates her birthday is still a mystery.
Find Out Her Net Worth
Knight, who worked as an actress in the past, had earned a fair amount of net worth from her career. In addition to that, she also enjoys the net worth her husband Griffith had collected throughout his career — and after his death, all his net worth officially went to her as well.
ALSO READ: CBS's Paul Magers, Family Man With Wife And Daughters At Age 63! House, Salary
Moreover, speaking about Griffith's net worth, it is calculated to be around $60 million.