NASCAR's Tony Stewart's Hidden Hollow House Is a Dream Come True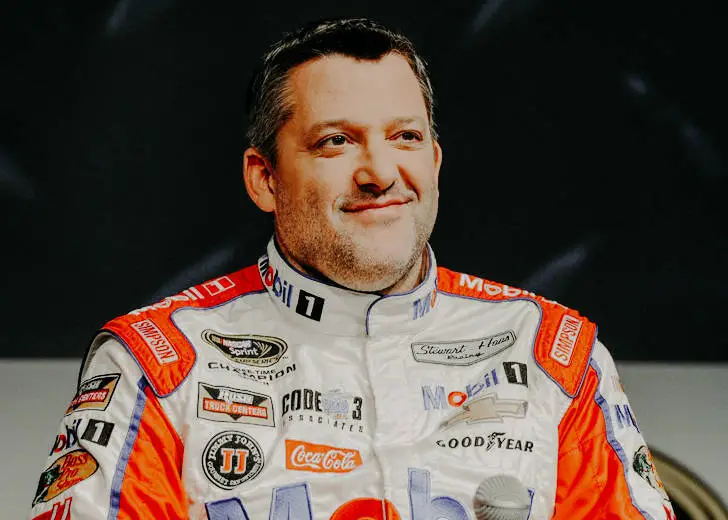 Three-time NASCAR Cup Series champion Tony Stewart's Indiana house Hidden Hollow is an outdoor adventurist's dream come true.
Hidden Hollow Ranch is a 414-acre luxury ranch located in the foothills of Columbus, Indiana, Stewart's birthplace. A beautiful private lake and an exceptional log home designed by Ellis Nunn & Associates Custom Luxury Homes are among the estate's best features. 
The semi-retired professional stock car racer got the name inspiration for his dream house from a little round tin plate he found on the property that had "Hidden Hollow" written on it. He recounted the story in a March 17 YouTube video.
I'd never seen anything that said Hidden Hollow on it, but I found it out in the woods on the property here and I thought, 'man that's got to be the name of this place.'
A beautifully carved massive wooden gate with "HH" engraved on each side welcomes visitors into the ritzy property. According to Springwolf Creations, it is the main entrance to the house. One can also enter the property through the back gate.
The Log House
Krissy Newman, the wife of former Stewart-Haas Racing driver Ryan Newman and a close friend of Stewart, designed the interiors and decorated the mansion as soon as the main constructions were completed. 
Manufactured by Pioneer Log Homes, the secluded 15,756 square feet three-storey ranch comes with lavish amenities including a master wing on the main level, a guest master suite, four other bedrooms, and twelve bathrooms. It has ten parking areas that comprise of five garage bays, three-car garages, and two carports in the front yard. 
The mansion also features a 1,600 square foot aquarium with an attached indoor waterfall. The waterfall begins on the upper level, flows down, and enters the "Great Room." For functionality, the well-equipped kitchen features a comfortable breakfast bar, adding openness to the space. 
For entertainment, guests can descend to a large room in the basement. Curved log stairs encased by a natural rock wall lead to the man cave complete with leather sofas, two-lane bowling alleys, a pool table, a shuffleboard table, a theater, a bar, and multiple arcade games.
I knew the items I wanted in my man cave/basement, I wanted bowling lanes, a pool table, a shuffleboard table, a theater and, a bar. 
The Outdoor Area
The verdent outdoor area is home to nearly one hundred deers and elks that roam around freely. It also has a gigantic human-made lake, fish included, that took a year to construct.
The lake is reportedly 8 to 10 acres in size with a 800-foot dam. Stewart's good friend and BassPro Shop founder Johnny Morris assisted him in building the lake and creating the stunning natural setting that complements the log home.
The four-time Sprint Cup Series champion has been living in the house for over a decade. According to him, Hidden Hollow is a never-ending project where there are different things, and he always finds something to change.