Sky Brown Had to Convince Her Parents to Let Her Compete in The Olympics
Sky Brown talks about how she had to beg her parents to let her participate in the upcoming Tokyo Olympics. Her father, on his Instagram, revealed how proud he is of Sky and talked about her recent accident.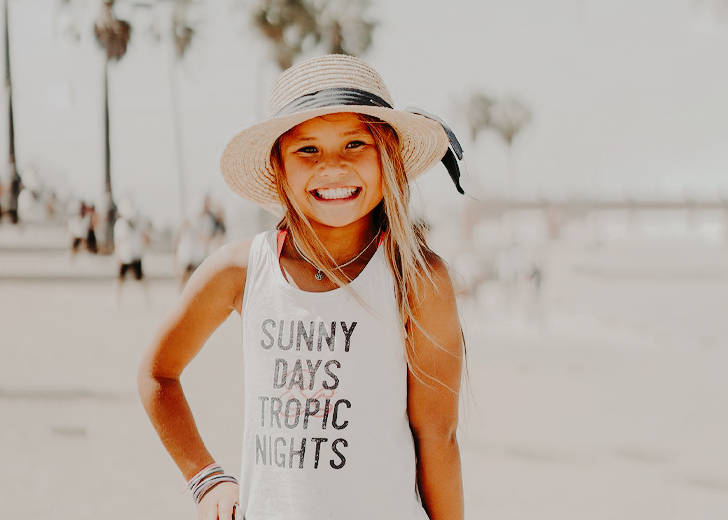 Skateboard prodigy Sky Brown's parents did not want her to take part in the 2020 Olympics in fear that it might pressurize her. However, with heavy convincing from her and GB chair, Lucy Adams, Sky's parents had to give in.
Tokyo Olympics 2021
On March 10, 2020, Brown, in her interview with News Chain, revealed that she had to beg her parents to compete in the Tokyo 2021 Olympics.
The twelve-year-old mentioned in the interview that the primary reason for her parent's verdict was because they thought it would be too pressurizing for the young Brown.  
The skateboard prodigy then reached forward to GB Chair Lucy Adams for help, to convince her parents. Sky said:
So, I was just calling her a lot and I was begging my parents too, like 'can I be in the Olympics, please'?
Eventually, their convincing did work on Brown's parents as they finally said yes.
Talking about her excitement, she said:
I get to be in my mom's country because she's Japanese and Japan is where I was born… It's basically like my home. And I also get to compete for my dad's country. So, I think that's going to be really cool.
The Dare Devil
On April 29, 2020, Brown's father Stuart posted a compilation of the young skateboarder's photos and videos with a lengthy caption describing how it was to raise her.
The first picture among the series was of a four-year-old Sky leaping from quite a height on her tiny skateboard. Recalling the memories from that time, Stuart remembered asking Sky not to skate the gap, which made her upset. 
Eventually, Brown made the gap on the same night and later apologized to her father.
Among other pictures, the post also had a most recent video of Brown at the Tony Hawk Ramp, where she successfully conquers the gap. 
While concluding the caption, the father writes it is always a scare watching his kids do dangerous stunts and wrote that maybe Brown's talent was a payback for all the times she scared her parents.
In the endnote, Stuart lets the world know that he is a proud father, however crazy his kids may seem.
Brown Met With An Accident
On June 2, 2020, Brown's father posted a devastating photo of his daughter in the hospital bed with one blue eye and an injured hand. In the photo, Brown was smiling in a hospital bed while eating snacks and watching TikTok on her phone.
In the caption, the father explained that a week before, his daughter had met with an unfortunate accident and fell off about 15 ft off the side of a vertical ramp to a flat concrete. 
Stuart revealed that this accident had left Brown with multiple fractures in her skull, a broken left arm, broken fingers in the right hand, and lacerations to her heart and lungs.
In the caption, the father also revealed that her doctors are amazed at how well the young athlete is dealing with the pain and is recovering speedily. 
The proud father expressed his gratitude towards the doctors and God for giving Brown another chance at life. In addition, he also expresses his pride and love for his fearless daughter.