Serena Williams Admits Her Married Life with Husband Alexis Ohanian Is Not Perfect — a Look at Their Relationship Timeline
 "Marriage is not bliss. But it can be if you work at it."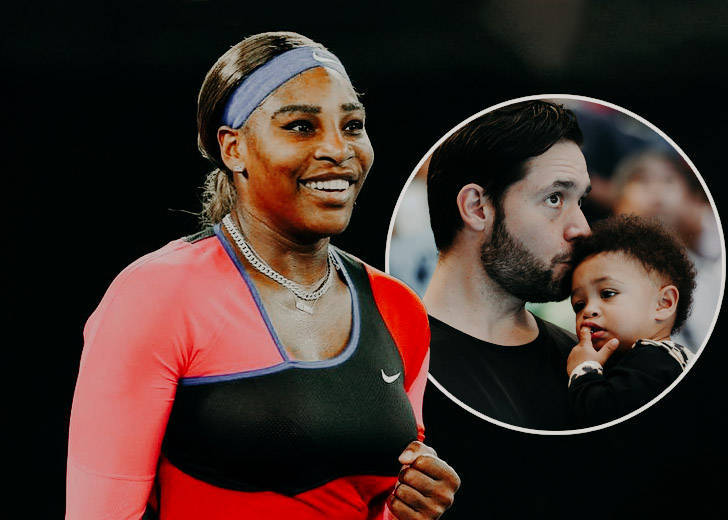 Tennis star Serena Williams and Reddit co-founder Alex Ohanian first met in Rome on May 12, 2015, just before her first match at the Italian Open and the rest is history. 
The pair got married in 2017, eleven weeks after welcoming their daughter, Olympia. Although Williams often posts adorable pictures of her and her husband and seems to have it all, she got candid in a recent Q&A for Bumble.
In the new Instagram Q&A video, the tennis champion answered a few personal questions about family, tennis, marriage and shared her thoughts on heartbreak. 
"Marriage Is Not Bliss, but It Can Be"
One question Williams got asked was, "What were you surprised to learn about marriage?" She cheekily admitted that marriage is not always blissful and takes a lot of effort to make it work.
 Marriage is not bliss. But it can be if you work at it. 
In the subsequent question, Williams reflected on the lessons she learned about love. "I learned that love is an amazing feeling, and if you have an opportunity to feel it, then it's a special thing. That's been a lot of fun."
Loyalty Is the Most Important Quality for Serena
Williams also said that the most important thing for her in a relationship is loyalty. 
A dealbreaker for me in a relationship is definitely loyalty, Well, not having it, that is.
The tennis stalwart also had advice for young women dealing with heartbreak. According to Williams, heartbreaks are a part of life and heal with time.
Apart from love and marriage, Williams opened up about the friendships, particularly the kind of friends she likes to make.
Williams, who has plenty of top-tier celebrity friends like Meghan Markle and Alicia Keys, said she goes for a sense of humor and positivity while making friends.
Williams' Husband Ohanian Is Loyal
Reddit co-founder and tech entrepreneur captured the world's attention for taking on the supporting roles so that his leading lady can shine brightly. He is frequently seen cheering for his wife from the stands or filming her winning interview post-match. 
In fact, the tech-guru showed his unwavering support for Williams during the Australian Open in February 2021 by wearing a white graphic t-shirt inscribed with the message "Greatest Female Athlete" and a photo of Williams playing tennis. However, the word "Female" had a strike across it.

Ohanian's T-shirt was lauded by Twitteratis, who even demanded Nike convert it into an official design.