WWE Superstar Nikki Cross Announced As An Ambassador Of The Cybersmile Foundation
Learn about recent announcements of Nicola Glencross a.k.a. WWE Superstar Nikki Cross as an official ambassador of The Cybersmile Foundation on July 16, 2020.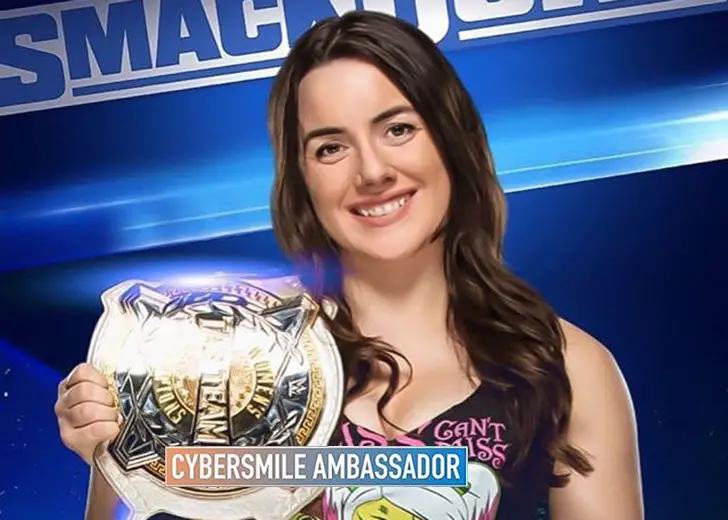 WWE Superstar Nicola Glencross, popularly known as 'Nikki Cross' has been announced as an official ambassador to The Cybersmile Foundation on July 16, 2020. 
In its news release, the organization stated it was an honor to have Nicola as an "official Cybersmile ambassador." It also thanked her for her support in helping them further their mission of a truly inclusive internet without bullying, harassment, and abuse. 
CEO Scott Freeman also expressed that the team of Cybersmile Foundation is excited to work together with her in making the world a better place. 
Everybody at Cybersmile is extremely proud to welcome Nicola as an official Cybersmile Ambassador. Nicola is an incredible role model who wholeheartedly shares our belief in the power of kindness and inclusion. We are excited to work together and make the world a better place.

- Scott Freeman
Similarly, Glencross stated that she was proud to be a part of the Cybersmile and insisted that the foundation's values and aims were completely aligned with her. 
"I believe in a world where everyone is kind to one another online and offline. Cyberbullying and harassment can make the online world dangerous and caan have heart-breaking consequences. Cybersmile's values and aims are completely aligned with my own, they believe, like me that everyone should have equal right to access and enjoy the connected world. Their work to bring people together is admirable and something that I am proud to be a part of."

-Nicole  Glencross
Founder of 'CYBERBYTe Movement" Andrew Rossow also welcomed Nicola in joining the team that acts against cyber-bullying. Rossow  is at the forefront of spreading awareness regarding technology-related crimes such as cyberbullying, unauthorized access to social media accounts, smart devices, ransomware, and digital abuse
The Cybersmile Foundation's activities are based and focused on their Tri-Pillar model: Awareness, Education, and Support. The organization states that it seeks to achieve maximum social impact and meaningful societal change. 
 Richard Armitage, Katie Cassidy, Krista Allen, Kathryn Bernardo, Daniel Padilla, Lauren Orlando, Johnny Orlando, Paige Spiranac, Jake Zyrus, Normani Kordei (Diversity), Stephanie Harvey And Doug 'Faze Censor' Martin (Gaming), and Chessie King (Media Spokesperson) are other official ambassadors of The Cybersmile Foundation. 
The Cybersmile Foundation was founded in 2010. It is now one of the world's leading anti-cyberbullying and digital wellbeing nonprofit organizations. Its motto is to tackle all forms of bullying and abuse online. 
Nikki Cross, a native of Scotland, started wrestling at the age of 19. Presently, settled in Florida, she joined WWE in 2016 and is a two-time winner (in 2019 and 2020) of the 'WWE Women's World Tag Team Championship' alongside Alexis Bliss.