Lee Westwood's Personal Life — Know about His Fiancee and Caddie Helen Storey
The fans have witnessed Lee Westwood's fiancée Helen Storey serve as his caddie for years now.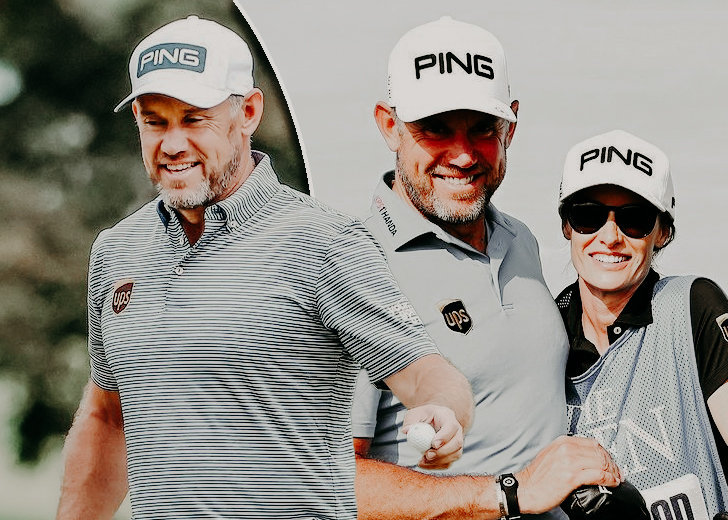 Lee Westwood has been at the top of his game in recent years. The Brit golfer is amazing the crowd with his incredible stroke play, but his caddie and fiancée, Helen Storey, deserves a lot of the credit as well.
The two have drawn a lot of attention at every PGA Tour event they've attended together. Even during The 2021 Players Championship, Storey was a cheerful presence throughout Westwood's journey and carried his bag with great enjoyment.
Who Is Westwood's Fiancée?
Storey, 43, is a fitness trainer by profession and a caddie by coincidence. Her Instagram account boasts over 20,000 followers where she shares fitness videos.
She has been in this position since the Made In Denmark competition in September 2018. Westwood's caddie before Storey was Billy Foster. Their partnership ended, owing to differences.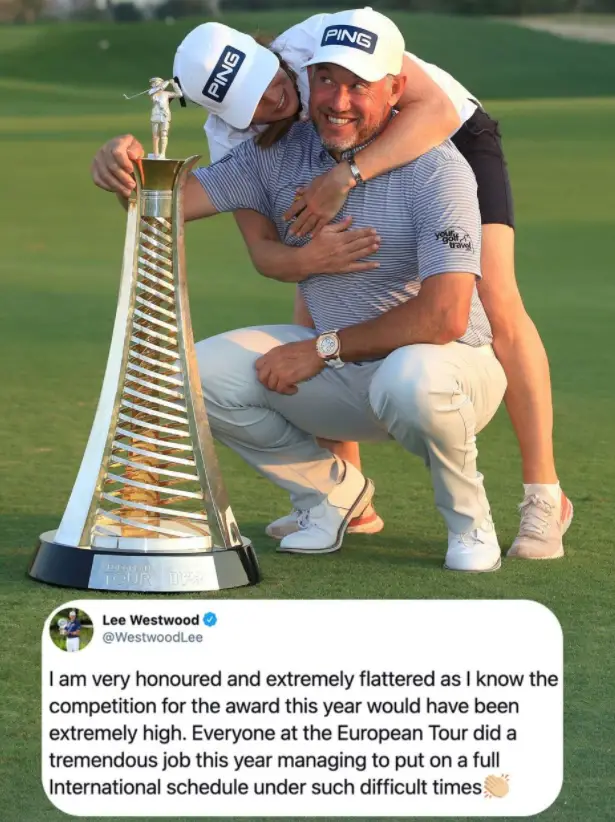 Soon after, Westwood won The European Tour at the Nedbank Challenge, his first since 2014. Clearly, his career has revitalized since Storey's presence.
Even the star golfer agrees and appreciated his caddie during The 2021 Players Championship.
At my stage of my career, there's not a lot a caddie can tell me, but obviously Helen gets me in a fantastic mood out there, and psychologically she can help me and say the things that I need to hear.
While Storey has been his constant support system professionally, she is also a major part of the athlete's personal life.
In a May 2021 interview with Golf, the 48-year-old revealed that Storey has caddied for him at most of his events for the past few years, first as his girlfriend, then as his fiancée. His son, Sam, steps in to caddie for him, in cases where Storey can't make it,
During their practice session, the couple usually discusses their dinner arrangements among other crucial subjects. He also revealed that the dinner inspires him to work harder.
Storey, who is also a fitness expert, has assisted Westwood in developing a regular workout plan that has benefited his golf game.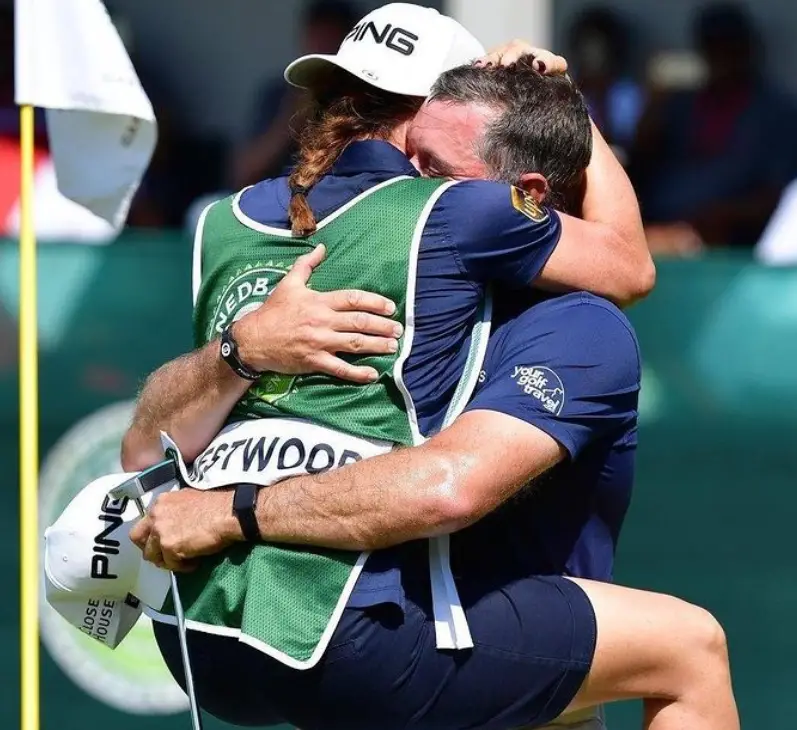 The rapport between them is apparent. And even American golfer Bryson DeChambeau can see what Storey does on the greens for Westwood.
According to March 2021 reports from The New York Post, DeChambeau stated she keeps Westwood steady and level-headed, and she's a rock. According to him, Storey has been fantastic for Westwood and believes that is one of his secret weapons.
The two began dating in 2015, following Westwood's divorce from Laurae Coltart. The pair were initially connected by Graham Wylie, who is Westwood's close friend and the husband of Storey's sister Andrea.
Coltart Accused Westwood of Having an Affair
According to the 2017 reports from The Sun, Coltart cited 'misconduct' in the documents, which is thought to refer to her suspicions that he had extramarital affairs.
The golfer also faced a £50m divorce lawsuit in Florida with her owing to infidelity issues.
"The whole thing is a mess," a family member revealed to the publication. The family member elaborated that both the parties have filed claims, and the outcome would be decided by the courts.
However, Westwood had categorically denied cheating on his wife during their 16 years of conjugal life. The ex-couple share two children — Sam and Poppy. Their divorce was finalized in 2017.