John Daly's Net Worth Comes from His Illustrious Golfing Career
John Daly is regarded as one of the most outrageous golfers in the sport's history.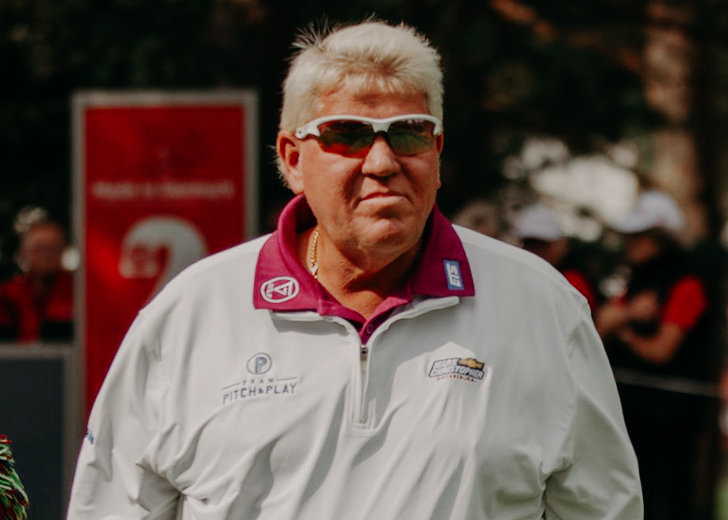 For those who have forgotten, John Daly is still better at golf than most of the world.
Daly opened the 2021 PGA Championship and temporarily stayed at the top of the leaderboard at one under. It was all downhill from there, but he gave everyone flashbacks of his 1991 magic for a moment. 
Daly's Illustrious Career
In 1991, Daly came out of nowhere and never having seen the championship's course. But after making the field as the ninth alternate, he opened with a 69 and powered his way to winning the US PGA title at the Crooked Stick Golf Club in Indiana.
Daly's win stunned the golf community, as he was an underdog. His improbable win earned him a lifetime exemption for the PGA Championship, and he was given the moniker "Long John" for his exceptional driving distance.
The golf champion won the second major of his career in 1995 after defeating Costantino Rocca in a playoff at the Open Championship at St. Andrews. However, the American golfer struggled for form since, and his last PGA win was in 2004. 
Daly's Dwindling Net Worth 
The professional golfer has a net worth of $2 million. He earned all of it from his various brand endorsements and sale of merchandise.
His net worth should be worth much more, but Daly's penchant for gambling and alcohol dwindled his fortune over the years. 
Daly's gambling, as well as his substance abuse, was the biggest obstacle to a better career. He admitted in a 2016 interview that he lost at least $55 million in bad bets alone.
In his 2006 autobiography, he revealed his issues with compulsive gambling and iterated that the year before his book release, he experienced his life's worst losses.
At the Wynn Casino in Las Vegas, Daly got on the slot machine with $5,000 but lost $1.5 million in a horrific losing streak and found himself unable to stop.
But Daly's substance abuse was equally notorious and common knowledge. He famously golfed with a cigarette in his mouth. 
Daly would even resort to drinking before big games. He was constantly in and out of alcohol rehabs, and in 2008, his swing coach abandoned him after growing frustrated with his drinking problem.
That year, he was found drunk outside of a Hooters restaurant. 
Daly Refused $1 Million
Daly's various vices and penchant for outlandish and colorful outfits may make him the most outrageous golfer ever.
He definitely makes for an interesting character, from losing almost $100 million in gambling to refusing $1 million to tank the 1995 Open Championship. 
His 2014 interview with Graham Bensinger recently gained traction. In the brief clip, Daly claimed a gambler approached him and offered him a million dollars if he agreed to lose on purpose, but he turned down the proposal. 
I said, "Go [expletive] yourself. No way."
The offer was five times more than what he would have earned from winning the tournament. Daly was still a rookie, and someone might have seen him as a competition, particularly after his 1991 win.
It was a good thing he refused, as he became even more famous after winning the tournament.