Should Arsenal Pay €45 Million For 17-Year-Old Joelson Fernandes?
After having their first bid of €20 million rejected reportedly, Arsenal are reported to meet the release clause of Joelson Fernandes. But should they pay €45 million for the 17-year-old?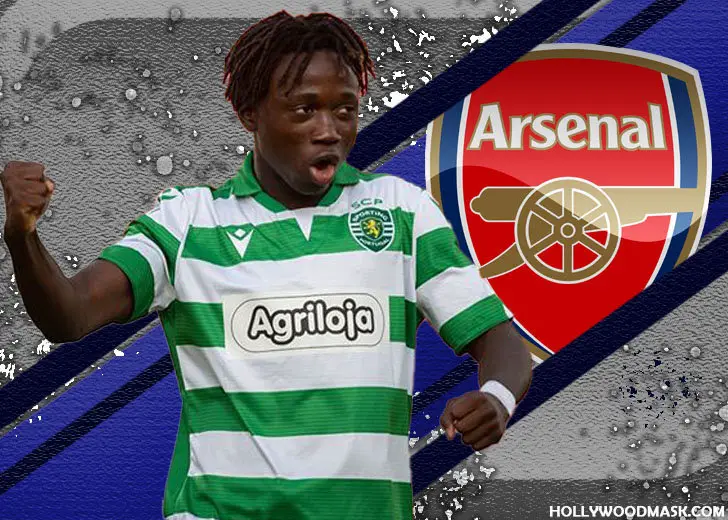 Joelson Fernandes has been on the radar of many top teams across Europe because of his talent, promise, and performances in the Sporting Clube de Portugal youth setup. The player has already topped Cristiano Ronaldo in the list of the youngest players to make their senior debut at the club. 
Now, it appears as if he is set for a good career at the top level. Among many elite clubs, Arsenal seems to be the most interested in the youngster. The Gunners have been following Fernandes for quite a while now. And according to reports, they also have put forward transfer offers to Sporting to bring him to London.
Here, we look at the reported transfer offers put forth by Arsenal for the 17-year-old and whether those offers are right for a player of his quality and experience.
Arsenal's First Bid Rejected
Almost all the reports related to Arsenal's initial proposal for Fernandes hinted that the English club didn't want to meet Sporting's valuation.
Previously, The Sun in England reported at the end of July that Arsenal had submitted a bid for Joelson Fernandes. The bid was for around €20 million. However, Sporting rejected the bid since it fell quite short of its €45 million valuations, as per A Bola. 
Sporting To Sell Joelson Only For His Release Clause
In the same report, A Bola revealed that Sporting were not willing to let go of Fernandes for any less than the amount of his release clause, i.e., €45 million, despite their delicate financial situation. The report further explained that Arsenal were just trying to test "patience and resistance" of Sporting in the hopes of reducing the player's valuation.
The two clubs are believed to be in negotiations now. Reportedly, talks have also been going on between the clubs and the players' agent Kia Joorabchian and his father, Eusebio Fernandes.
Arsenal Preparing A Second Bid
After a few days since their first bid got rejected, Arsenal seems to be planning to bid for a second time for Joelson Fernandes.
Express writer Stuart Ballard in his August 3 article, wrote, "A Bola report the Gunners are aiming to get the deal over the line within the coming days by sending officials to negotiate with Sporting."
Should Arsenal Pay €45 Million For Joelson Fernandes?
Fernandes has undoubtedly made waves in Portugal. From being dubbed "the next Cristiano Ronaldo" to making his senior debut at age 17, he has shown a lot of promise. However, he is just 17 and is not a talent proven at the top level.
But given Arsenal have had a lot of success in recent years when it comes to younger players, they could sign him Sporting drops down a valuation a little. Matteo Guendouzi and Bukayo Saka are the two names that immediately pop up in regards to this. 
But even if the valuation doesn't get decreased, Arsenal will likely trigger his release clause according to an article by Alex Harris on Express. Harris, in the article, reported that Arsenal had sent a delegation to Lisbon to close the deal. 
The report again cited A Bola as the sole source of the information mentioned above.
Joelson Fernandes Contract
Fernandes's three years contract with Sporting expires in June 2022.
If the club fails to offload the player in this transfer window and also fails to extend the players' contract, the valuation for him is likely to come down between €15 to €25 million in the next season.
Of course, the Portuguese club wouldn't want to lose him for free in the year 2022.