Aissa Mandi Interest From Liverpool & Jurgen Klopp Explained
Find out why Liverpool might want Alissa Mandi at Anfield next season.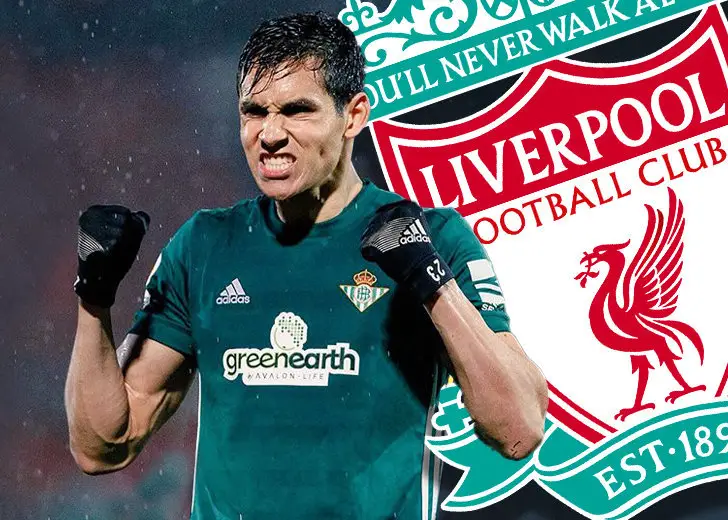 Now, it seems like Liverpool's search for a center back is over. 
According to Spanish outlet MARCA, Liverpool are now looking at Real Betis defender Aissa Mandi as a potential replacement for Dejan Lovren—who was old to Zenit Saint-Petersburg for £10.9m this season.
Why Might Liverpool Be Interested In Aissa Mandi?
Performance Stats
There are a couple of reasons why Mandi is on Liverpool's radar. One of them could be his performances last season with Real Betis. He had an excellent 2019-20 season with them. In terms of his playing time, he started all 30 matches that he made appearances in and completed 90 minutes in all but two of them.
These metrics show that he has the fitness level required to play in the Premier League, where the matches are more intense than in La Liga.
Defense
The center back also had a good season performance-wise. His defensive performances was excellent as well. He won 0.56 tackles (out of 1.12) and made 1.40 interceptions per 90.
He was also involved in 6.12 pressures situations (against the opposite players) per 90, with 1.89 of them resulting in a turnover of possession. This particular statistic of mandi is a good fit for Liverpool's Gegenpressing style of football under Klopp.
Physicality
Mandi is a physically sound player. He won 55.9 percent of his aerial duels at the rate of 1.43 aerial duels per 90.
Passing
He would be a good fit for Klopp also in terms of his passing game.  He completed 91.5 percent of his 56.9 passes per 90 this season from the center back position. Among those passes, 2.59 per 90 were progressive passes. He also recorded 0.24 key passes, 3.25 passes into the final third, and 0.17 passes into the penalty box.
In comparison, Liverpool's best defender, Virgil van Dijk has a pass completion rate of 90.4 percent this season. He also recorded 3.82 progressive passes, provides 0.22 key passes, 5.94 passes into the final third, and 0.20 passes into the penalty area per 90.
Another key skill a Liverpool defender has to have is the ability to make accurate long balls. Van Dijk attempted 30.8 long passes per 90, with a success rate of 85.7. When we compare this to Mandi, the latter attempted 21.4 long balls per 90, with a success rate of 85.2 percent.
Of course, Mandi attempted less long balls than Dijk, but that might be due to Betis's playing style and possession stats. His numbers might increase if he plays under the vertical-passing style of  Liverpool.
All in all, Mandi's stats are not too shabby for a player who will be signed in a backup role, and that might be why Liverpool are interested in his services.
Age
Apart from his performances on the pitch, his age, too, might be the reason why Liverpool are pursuing him. Mandi is 28-years-old and just entering what is usually considered a defender's prime years.
He is also a year younger than van Dijk and could serve the club well for at least three to four years.
Low Market Value
Another reason why Liverpool might be targeting Mandi is because of his cheap market value. Currently, he is only valued at around €12 million, as perTransfermarkt.
Given Mandi's experience in playing in the top tier of Spanish football, this valuation seems cheap. And his value might decrease even further because of his contract situation. His current contract with Real Betis expires on the 30th of June 2021. That means he has just one more year left at Betis before he can leave for free. So, if Liverpool do come calling for Mandi, Betis might have to sell him for a cut-price to avoid losing him for free in the summer.
Conclusion
Liverpool's rumored interest in Mandi seems justified when we look at how the player has been performing at a club that finished 15th in the league this season.