Abby Hornacek's Foot And Eye Injuries Didn't Halt Her Athletic Endeavors
Abby Hornacek's will to overcome her physical challenges paved a new way to shine through her once-challenged athletic spirits.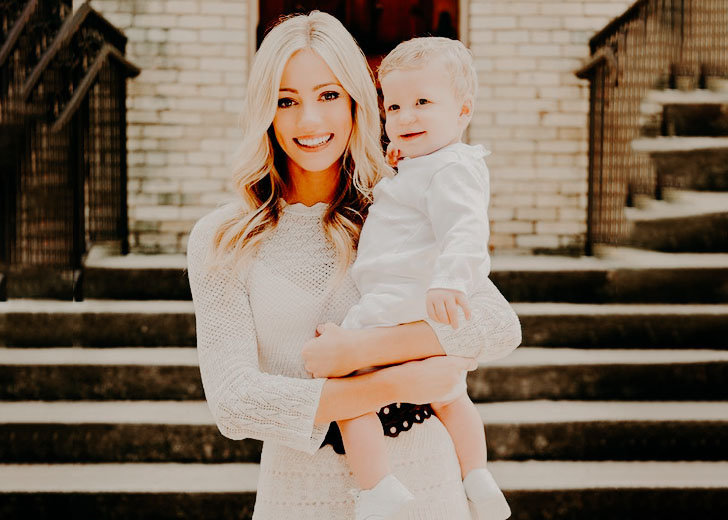 Having gone through a severe eye injury and later a foot injury, the Fox Nation host and former athlete Abby Hornacek had reasons to quit the sporting arena. 
Abby Suffered An Eye Injury During Childhood
Born to the famous basketball coach Jeff Hornacek, Abby had the sporting genes. She actively participated in various games from a young age.
As a result, physical injuries like a bloody nose and scraped elbows became normalcy.
Amid those wounds, one was her injury in the right eye, but the journalist has never shared the details on the injury.
Her Right Eye Is Smaller Than The Left One
Abby's eyes are visibly asymmetric and anyone who has seen her can notice it. 
That detail has undeniably garnered attention and curiosity on whether she has a glass eye. However, Abby has provided no specific answers.
It can only be speculated that the eye size difference is either due to her medical condition or any of her eye injuries while playing.
The speculations will remain unanswered until the reporter tells the story herself.
Abby's Foot Injury Ended Her Athletic Endeavors
Abby played volleyball in both her high school and college. She had even thought of making a career out of sports. However, during her college days, the former ESPN contributor suffered a foot injury and underwent double surgery for it.
Later, she realized that her gameplay wasn't as swift as it used to be.
After that, she decided to turn her passion for sports into a career in a different way. She graduated in journalism from the University of Southern California and pitched herself for sports reporting.
Abby's 'Park'd' Helps Her Maintain Her Athletic Spirit
Abby's double foot surgery did hamper her dream to be an athlete, but it didn't impede her athletic spirit.
Today, Fox Nations show PARK'D With Abby Hornacek helps her relish the joy of sports.
 PARK'D is on its 5th season at the moment.
In the show, Abby visits parks in America and does something adventurous on the site.
She once went to the Zion National Park and biked and hiked in the terrains and the narrows. She also went cruising on Lake Nighthorse for the event episode of the show.
A self-professed "adrenaline junkie," Hornacek has indeed maintained her athletic spirit through adventures.
And while doing so, she has also made it clear that one can always follow their passion with determination and will.
We wish her the very best in all of her endeavors moving forward.