Why would Apple Release A 4G only iPhone 12?
Apple wants to lure more customers into the Apple Ecosystem with cheaper devices like the iPhone SE, which might be the reason why they will be releasing a 4G-only iPhone 12 a cheaper alternative to its flagship.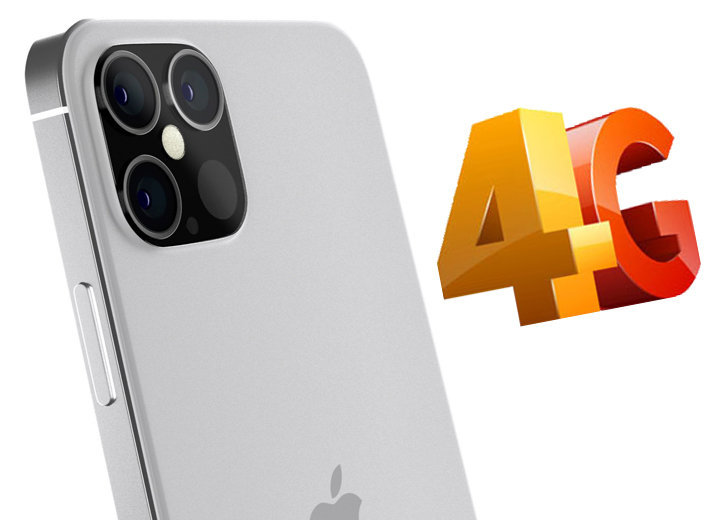 Apple wants to lure more customers into the Apple Ecosystem with cheaper devices like the iPhone SE, which might be the reason why they will be releasing a 4G-only iPhone 12, a cheaper alternative to its flagship.
For the last eight years, Apple has released iPhones in the second week of September and with that date closing in fast, some leaks and rumors regarding the new iPhone have surfaced.
One of the more prominent rumors is that Apple will be releasing a 4G only variant of the iPhone 12, iPhone 12R (presumed name), apart from the three other flagship offerings, probably to be called the iPhone 12, iPhone 12 Pro and iPhone 12 Pro Max, which will likely give its users a taste of ultra-fast 5G speeds.
The 4G-only iPhone allegedly will not be released alongside its high-end brothers, however. The toned-down iPhone is said to be announced sometime in early 2021.
This story came out in the light of the fact that Apple has been steadily but surely moving into a more diverse range of products especially in the mid-range segment. This is the opposite of what their major competitors like Samsung and Huawei are doing as they have been innovating in the $1000+ price range.
In a report by Wedbush Securities, their analysts reported the possibility of the iPhone 12 lineup being a mixed bag of 4G and 5G devices. Initially, these reports suggested that both these variants would be introduced at about the same time.
However, upon further analysis of Apple's Asian supply chain, they concluded that Apple's strategy was to release the 5G enabled device as per schedule while the 4G devices will follow a quarter later.
For as long as we can remember, Apple has been synonymous with premium. So, why change this approach now?
From what we can tell, Apple is not changing the quality of their devices as their decision to give out iOS 14 updates to devices as old as the iPhone 6s suggests that they support the entire lineup with the same dedication.
Apple's marketing team has long since acted like they are the only players in the market by not even acknowledging the competition in their product releases. The only devices that they are willing to compare their devices with are their own. This has given them a brand value that is unlike anything we have seen in the smartphone market.
There is also the fact that Apple moved a historic 15 million units of iPhones in the second quarter of 2020 in the United States. Most of these sales can be attributed to the iPhone SE release earlier this year that provided incredible value for its $400 price.
Why am I telling you this? Well, let's add up these pieces and this will paint a picture as to why Apple is willing to opt for a cheaper iPhone 12.
Apple thus far has a huge brand presence in the industry where most of their customers and potential customers know that the products they purchase will be relevant for far longer than anything that the competition has to offer. The sales figures of the iPhone SE confirm that people are willing to hop right into Apple's lap for a better price.
It looks like Apple has finally decided to cash in on the years and years of the brand image they nurtured and lower the entry fees into their Apple Ecosystem, which happens to be their strong suit.
Once you are accustomed to the seamless Apple Ecosystem there is no looking back. Simply because there is nothing as fluid as this in the entire industry. Your Macbook, iPhone, Apple Watch, iPad, and every other Apple product add so much value to your workflow that it would not make sense to let a third-party product come in between.
So the 4G-only iPhone 12 is a gateway that Apple has created to lure in more users with a lower price tag and then introduce them to the Apple Ecosystem so that the next time they think of upgrading, they will not look for another smartphone, rather they will look for a new iPhone.