Sony Xperia 1 II Reviewed: Should You Buy It At $1200 Price Point?
Learn if Sony Xperia 1 II is the right smartphone for you? Should you buy it given its $1200 price range and important camera and battery features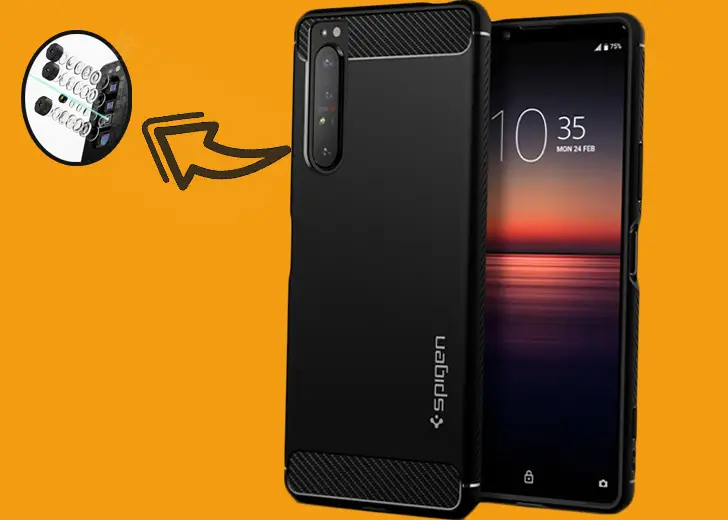 Sony Xperia 1 II, termed as "One Mark Two", is Sony's latest attempt to charge a premium price on its high-end phones; however, it may also be its last attempt to be of significance as a flagship smartphone maker.
The Japanese tech giant is offering its best traits with the flagship phone, but the question is who will buy this phone, especially when it starts at around $1200.
Sonia Xperia Series: Xperia 1 II Features
Partnership with Zeiss Technology
While the phone physically stands out with an extended aspect ratio of 21:9, Sony is banking on the professional camera features to pique the buyer's interest.
The camera is built upon their famed Alpha professional camera line. It also incorporates Zeiss advanced optics technology on the three-camera lens: 24mm Wide f/1.7, 16mm Ultra-wide f/2.2, 70mm Telephoto f/2.4, and an additional 12-megapixel depth sensor.
The phone features Zeiss T* anti-reflective coating. According to the Zeiss website, Sony Xperia 1 II is the "world-first smartphone with up to 20fps2 AF/AE tracking burst and 5G connectivity for a complete creative entertainment experience."
In an interview with Engadget Japan, Shoko Otani from Sony reasoned that the three 12mp sensors would balance the quality of resolution change with change in magnification.
Some of Sony's Alpha Technology On Xperia 1 II Is Similar To Its Alpha Mirrorless Camera
Sony's Alpha technology can be found in its "Eye Autofocus/Auto Exposure (AF/AE)" feature and burst mode on the built-in camera apps. The "AF/AE" functionality is similar to the technology the Japanese conglomerate has applied on its Alpha mirrorless camera.
The primary function of the autofocus technology is to enable the phone's camera to track the eye of the subject, ensuring the focus is always on the subject even if it's moving.
The autofocus on Xperia's main camera has 247 autofocus points across 70% of the viewfinder. As a result, the burst mode or the 20 fps continuous burst shooting mode can capture three images per frame or 20 object-focused sharp images in a second with its 24 mm camera. Similarly, the 70mm and 16 mm cameras enable 10fps burst shooting with AF/AE.
The Alpha technology has also made its way into the phone's built-in Photography Pro and Cinema Pro apps, which allows tinkering of the looks of raw footage. If you are a user of a Sony Alpha camera, you will find similar settings and controls in the app's interface.
21:9 Aspect Ratio
With the ultra-wide 21:9 aspect ratio on Xperia II, you could enjoy a panoramic view when you play games or watch a movie. It means that you have more pixels horizontally as compared to other phones with fewer aspect ratios.
Other Important Features
1. Snapdragon 865 processor
2. Sub-6 5G support (outside of US)
3. 4K OLED screen with Motion Blur technology supposedly equivalent to 90hz refresh rate experience
4. 90hz refresh rate and Corning Gorilla glass
5. 4000mah battery with fast charging (50% in 30 minutes with 21w or more USB delivery charger)
6. Wireless charging (wireless charger sold separately)
7. 256GB storage expandable via microSD
8. IP65/68 rating
9. A dedicated camera shutter button
10. Bit color reproduction
11. 360 Reality Audio
12. 3.5mm headphone jack
13. Dual-front facing stereo speakers with Dolby Atmos
14. Dedicated gaming mode with Dualshock 4 controller support
15. Physical Fingerprint sensor buried under Power Button
16. Second Monitor For Sony Alpha Camera
All in all, Sony definitely wants the Xperia 1 II to be the best camera phone in the market with high-end specifications such as Snapdragon 865 processor with Sub-6 5G support, 4K OLED screen resolution, Motion Blur technology supposedly equivalent to 90hz refresh rate experience, 4000mah battery with fast charging and wireless charging, 256GB storage expandable via microSD, IP65/68 rating, and Android 10 out of the box.
The phone even allows itself to be a second interactive monitor for Sony Alpha mirrorless camera so that it can be a perfect companion for photography and cinematography enthusiasts.
Also, features like a dedicated camera shutter button, 10-bit color reproduction, 360 Reality Audio, 3.5mm headphone jack, dual-front facing stereo speakers with Dolby Atmos, and the dedicated gaming mode with Dualshock 4 controller support make the Xperia 1 II a device for serious media creation and consumption.
The Verdict: Should I Buy Sony Xperia II?
Even with its unique features, it's hard for us to recommend the Sony Xperia 1 II with its $1200 price range.
The Xperia 1 II makes more sense for people who are bent on tinkering with their camera settings or prefer high-end media consumption.
Otherwise, it might make more sense to spend less with other flagships such as One Plus 8 pro, Samsung Galaxy S20/S20+, or wait for the soon-to-be-released iPhone 12 lineup and Google Pixel 5.
If camera features and wide-screen experience (for gaming and movie) are the most important aspect to you, then pre-order the phone on the BHPhotoVideo website before it ships on June 24 to bag the free WF-1000XM3 headphones worth $230. You can also pre-order it on Androma, Amazon, BestBuy, and Foucuscamera.

Targeted audience of Sony Xperia 1 II (Photo: Sony's Website)
Sony may need a boost from mobile photography and videography enthusiasts since its sales significantly dropped in the first quarter of 2020 due to the ongoing pandemic. The company reports the sale of around 40,000 units, which was way below its estimate of 700,000 units.
Check out Sony's website to know more about the phone.