With iOS 14, Android Users Could Finally Switch To iPhone
Apple recently announced its new iOS version in iOS 14 which brings along with a host of new features. But these features have been inspired from the existing competition - Android. Explore what features bridge the OS experience gap between the two and why this means that Android users could feel more at home when switching from Android to iPhone.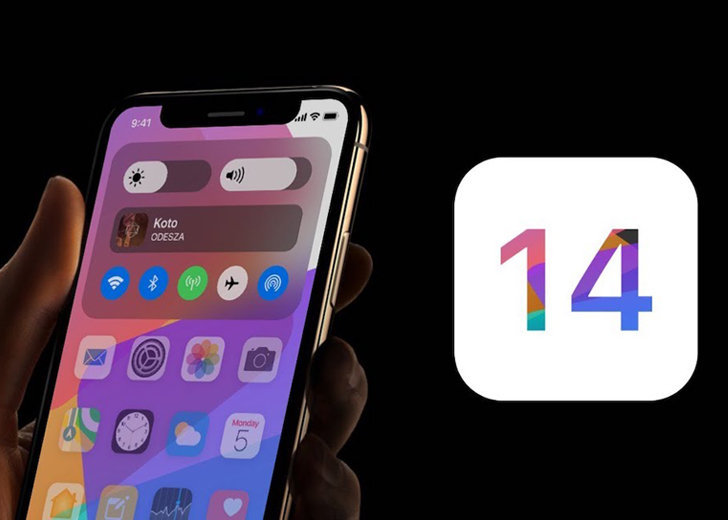 Apple's first online World Wide Developers Conference (WWDC20) announced a new software version update for their devices and the news that they would be phasing out Intel chips on their Mac lineup with Apple Silicon.
The brand new iPhone software version, iOS14, could now convert Android users into the iOS world. The new features in the update bridge the gap between the Android and iOS experience, if not making it better.
iOS 14: Android Equivalent Features & Even More
iOS 14 brings with it a lot of new features but most of the big changes will be familiar to Android users.
The most notable iOS 14 feature prevalent in Android is that users can now place widgets alongside apps. While the widgets cannot be placed anywhere like in Android, users will still have limited size options like the 'Windows Mobile tiles.'
Still, widgets on the home screen is an awesome addition to iOS for iPhone users and a much-needed feature for Android-to-iPhone transitioners since Android had widgets since it first launched.
Similarly, iOS14 also adopts Android's app drawer alike feature with its new App Library—which groups all your apps on a separate screen and finally allows iOS users to hide apps they don't want on their home screen.
Again, app drawers functions have been a mainstay in Android systems since early developments and most Android users are used to these home screen customizations.
iOS 14 does not stop there. Here is a list of features inspired by Android,
App clips: Even without downloading the apps, users can interact with them because of this function. For example: if you are trying to pay for parking, an App Clip will allow you to just interact with a point of sale icon or QR code-enabled function related to the app.
This App Clip functionality is similar to Google Instant apps.
Apple's Own Translate app: It comes bundled with iOS 14 with added integration in Safari and Siri. Google Translate had been the defacto free translating service for years but no more for Apple products.
Picture in Picture: Similar to Android, you can now turn videos you are watching or your video calls into pop-up screens while using another app.
After you turn a video into a pop-up screen, you will have the luxury to place it on any other part of the screen and still enjoy both visual and audio experience.
This functionality also allows you to control the size of the pop-up screens. And if that wasn't enough, you can now choose to hide a video but still listen to its audio at the same time you are using other apps.
Compact UI: Like the name suggests Apple has finally minimized some parts of its UI to make iOS 14 feel more "compact". Simple things like incoming calls or using Siri will not take up the whole screen now and will instead pop-up much like how they do in Android.
Defaulting Third party Apps: Similar to Android systems, iOS finally allows you to set third-party apps as your default email and browser apps.
Revamped iMessage Interface: Apple famed Messages app now comes with new features such as pinned conversations, group photos, mentions, and inline replies with iOS 14. These additions may not seem futuristic to Android users but they are to iPhone users.
With so many iPhones around and in the hands of people you interact with every day, iMessage makes it convenient to keep in touch with your contacts along with FaceTime.
Improved Maps Experience: Apple's new Guides feature will allow partners and collaborators to create guides of destinations.
Machine Integration: The most futuristic feature of iOS 14 is definitely the option to leave your car key at home and use your iPhone to unlock and start your car.
BMW will be the first car maker to offer this feature on their vehicles built from July 2020 or later.
With so many Android features making it to Apple's next iOS, it will definitely feel less alienating when switching from Android smartphones to the iPhone.
Android to iPhone or vice versa, now it could be for anyone and everyone
Apple is not the only one with a new OS version coming in the fall, Android has also released its Android 11 beta with some cool new features although it does not feel as expansive and major as iOS 14.
Furthermore, Apple's privacy, five-year software support, flawless camera, improved battery systems, and seamless ecosystem will now make the iPhone seem greener to those users looking from the Android's side.
To know about every new feature coming to iOS 14, click here.
You can enroll your Apple devices in the Apple Beta Software program to experience the public beta as they release.