HDMI Vs DVI: Although Verdict Is Clear, Many Miss Out One Point
Since most available displays are on HDMI or DVI, we will put those two against each other and hopefully help you decide on which one you should put your money on.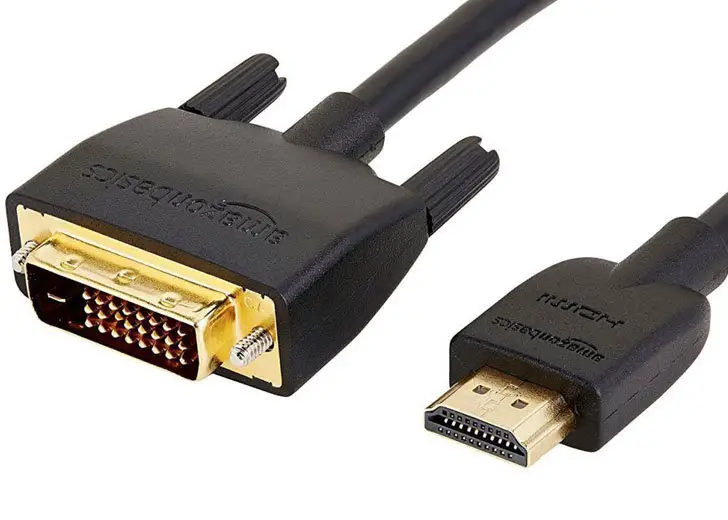 Whether it is to enjoy a good movie on your TV or getting some work done on your office PC, display monitors are a significant component of any display setup.
However, the monitors don't create their own content, or in other words, the monitor's job is to just display what the outside source feeds it. For that, there can be a range of devices feeding video to your screen—the devices can be Bluray player, a PC, or a set-top box.
In addition to that, there is another significant thing that we should not forget—the thing that connects the visual source device to the display monitors. If your answer is an AV input cable, then you are absolutely right.
But how will you know the best AV input cable to connect your display to the source?
The most likely choice you'll have to make in this scenario would be HDMI or DVI cables. Since most available displays are on HDMI or DVI, we will put those two against each other, and hopefully help you decide on which one you should put your money on.
DVI Vs HDMI
Let's start with HDMI. HDMI stands for High Definition Media Interface and it is the standard connector for HD TVs.
And even I have confused the HDMI port on my laptop for a USB port; so we can safely say that it is a compact connector.
On the other hand, DVI or Digital Visual Interface is an older technology that used to be very popular. Although the connector in itself has many variants, the most popular one is the 24-pin connector.
However, you will have to check with your particular display hardware to figure out which particular cable you'll need.

DVI Vs HDMI connectors (Photo Source: Creative Bloq)
Comparison:
The main advantage that HDMI cables have over their older counterparts is that HDMI cables can also transfer audio at the same time. That makes them the ideal cable for connecting with TVs. And, we're not just talking mediocre sound transfer, HDMI cables can support up to 32 channels of audio.
Likewise, a DVI cable would do you just fine if you only want to use it with your PC monitor but HDMI has become almost an industry standard. So, from a futureproofing standpoint, HDMI cables are generally better.
Previously, the DVI cable was favored by gamers and people who wanted high refresh rate screens because it supports 1080p video at 144Hz. But HDMI has already caught up and since it is more common anyway, you might be better off with an HDMI cable.
In addition to the above points, the latest version of HDMI (version 2.1) can support 4K resolution at 144Hz and an impressive 8K resolution at 120 Hz; which a DVI cable won't offer you.
Buying An HDMI Cable
Considering all the arguments, unless you have a setup that is already making use of the DVI ports, the verdict between HDMI Vs DVI is in favor of HDMI. Then comes the question, what kind of HDMI cable should I purchase?
It has become almost a feature of the tech industry that some companies will try and sell you the same utility in an allegedly premium finish and fit it with an outrageous price tag.
Well, you will not get any added utility by buying a fancy ultra-premium HDMI cord. It is a wise decision to buy a cheaper wire.
However, do make sure that the cable you buy has copper wires and not steel wires coated with copper. As for HDMI cables with gold, silver, platinum, and whatnot, it's best that you steer clear of them and avoid burning a hole in your pocket over a wire.