A Look at Zara Larsson's Love Life with Dancer Boyfriend
Zara Larsson has found love again.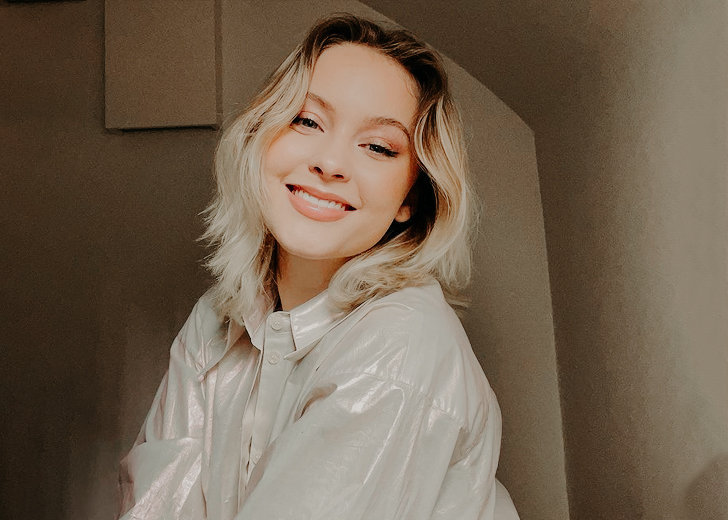 Swedish pop sensation Zara Larsson made a name for herself with chart-topping R&B and dance-pop hits inspired by artists like Beyoncé and Rihanna. 
After winning a Swedish singing competition at 8, Larsson crashed the mainstream in 2017 with her international debut album So Good. 
The album included a string of Swedish number ones like 'Lush Life,' 'Don't Let Me Be Yours,' and 'Never Forget You.' Those tracks were certified multi-platinum worldwide and introduced listeners to a songwriter familiar with the anguish of fleeting young love.
 Although she had her heart broken before, Larsson is currently happy in love. 
Zara Larsson's Boyfriend Danced His Way Into Her Heart
Earlier this year, the Daily Mail reported that Larsson was dating American-Swedish dancer Lamin Holmén, and she could not help but sing all about it in her new album.
Previously, the singer had revealed to the outlet that she was in a relationship.
I am dating someone, and we are very happy, we've known each other for many years. 
Larsson added that she wanted to keep her relationship private because she had already been in a public relationship. She also realized that she did not want her life to be a spectacle for other people as she got older.
But the singer could not stop herself from gushing about her new beau while discussing her latest album, Poster Girl. She shared that the album was super loved-up because she is obsessed with writing about love and was also inspired by her romance with Holmén. 
Her boyfriend was also cast as a dancer in the music video for the single 'Talk About Love.' Larsson explained that she wanted it to feel intimate and passionate, and doing it her beau felt natural because of the love between them.
The couple has been together for almost 2 years now and in the album, she laid bare her new romance. 
Zara Larsson's Previous Relationship
Larsson's new romance came after her split from her long-term boyfriend Brian Whittaker in 2019 following two years of dating. The two got together via. Twitter. 
The singer was reportedly "heartbroken" about the breakup, and the split had upset Whittaker too, but the relationship, unfortunately, had run its course. The pair unfollowed each other on Instagram, and Larsson did not acknowledge Whittaker's 20th birthday. 
Although Larsson did not directly address her breakup, she hinted at the split by sharing a meme that read: "When you get your heart broken but it's OK because the street's been waiting for you to be single again."
She also made her feelings clear at the MTV Video Music Awards when she stepped out in a dress that featured a heart pierced by a large arrow.