6 Facts to Know About Zac Efron's Ex-Girlfriend Vanessa Valladares
Efron and Valladares have reportedly split after being in a relationship for 10 months.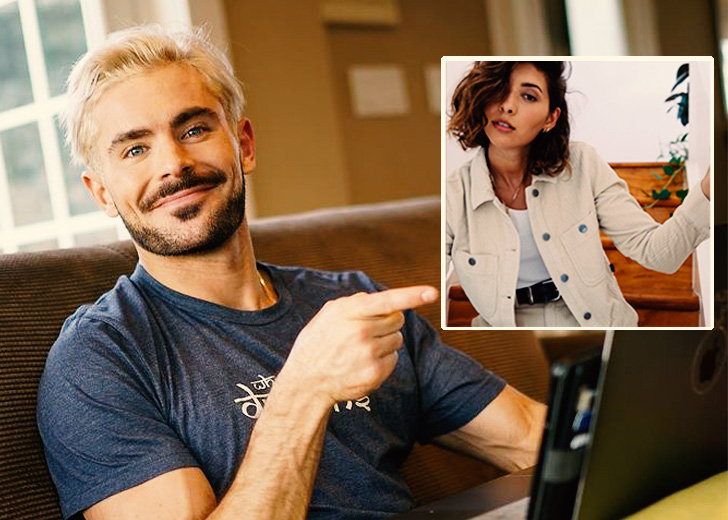 Zac Efron and Vanessa Valladares have reportedly split after being in a relationship for 10 months.
After The Daily Telegraph revealed the Baywatch star and model Valladares had broken up after less than a year of dating, Australian radio host Kyle Sandilands also confirmed their separation. He said on The Kyle and Jackie O Show this week that he had recently spoken with Efron, who clarified the news. 
It's not just The Daily Telegraph. I can also confirm after speaking with him yesterday.
Sandilands, who had previously shared updates about their relationship with listeners, further explained the breakup was recent and there was no drama between the two. However, neither of them has spoken about the breakup. 
That being said, here are the six facts that we know about Efron's ex-girlfriend, Valladares.
She Is a Model and a Server
Valladares is an aspiring Australian model from New South Wales. As per her Instagram bio, she lives in the Byron Shire, which is in NSW's Northern Rivers region. She has modeled for local clothing brands such as Love St, Spell, and Rove Byron Bay, as well as international label RVCA.
Before entering the fashion industry, Valladares worked as a server at a local General Store cafe. It was also reported that Efron first met her while she was waiting tables at the same cafe. 
She Left Her Job to Travel with Efron
An insider told E! on April 1, 2021, that Valladares gave up her job as a server so she can have the flexibility to travel with Efron. 
They are on the same page with that and it's working out for them.
The source explained she has made a positive difference in his life and they enjoyed local travel, going skiing, surfing, and even hanging out with each other's families.
She Is Eight Years Younger than Efron
Valladares is 25 years old, which makes her eight years younger than the 33-year-old actor. She was born on August 13, 1995, in Australia.
She Lived with Efron
The two first met in June last year, and things between them escalated pretty fast. According to the Daily Mail (September 2020), Valladares had moved in with Efron at his Belongil Beach house in Australia. 
Their first public appearance as a couple was in July when pictures of them returning from a ski trip at Ballina airport were taken. Efron had kept his life in Australia private until he was photographed in Byron Bay in July.
They confirmed their relationship in September 2020, holding hands in photographs taken by the Daily Mail during another Byron Bay outing. 
 
The couple was last seen together on March 30, hiking with pals in the Blue Mountains of New South Wales.
She Planned Efron's 33rd Birthday Bash
Efron celebrated his 33rd birthday on October 18, 2020. According to October 2020 reports of Daily Mail, Valladares is said to have organized the celebration. The pair was also photographed outside of the celebration.
Sandilands and his girlfriend Tegan Kynaston, professional tennis player Pat Rafter, and Chris Hemsworth's father, Craig, were among the guests that attended the party. 
Sandilands, who is a long-time friend of Efron, also said Valladares had extended the invitation and described her as a 'lovely' and 'sweet' girl.
He later added about Efron, "He's in love with this girl, Vanessa. They're a beautiful couple. They do everything together. They're just sweet."
She Has a Public Instagram Account but Doesn't Follow Efron
Valladares has a public Instagram handle with almost 90 thousand followers. Her profile displays several beautiful pictures from her professional photoshoots as well. However, she doesn't follow the High School Musical actor.
One of her latest posts is a monochrome picture of her shoot with The Silk Co. She looked effortlessly gorgeous in the picture uploaded on March 27, 2021.