Young Lyric Dumps YoungBoy, Has A New Boyfriend
Young lyric seems to have moved on in her life after breaking up with American rapper NBA Youngboy. She now has a new boyfriend, Shakur Stevenson.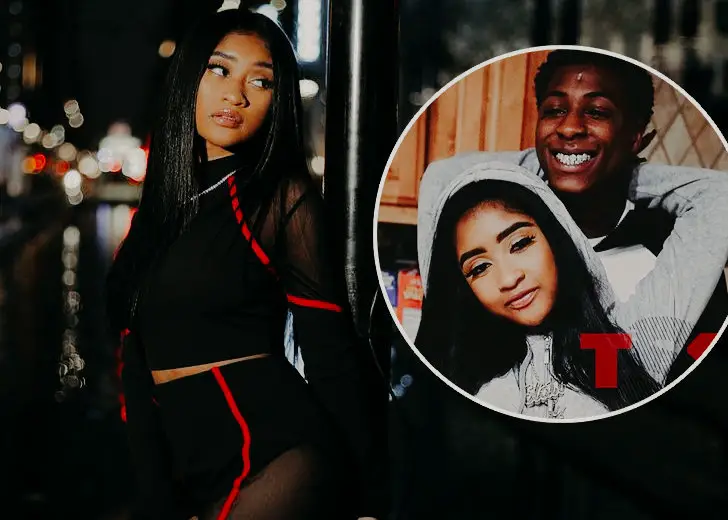 Young Lyric, the 20-year-old rapper from Texas, seems to have moved on in her life after breaking up with American rapper NBA YoungBoy. The two rappers started dating each other sometime in the latter half of 2019.  
Young's Relationship With NBA YoungBoy Is Definitely Over
In 2019, the couple was allegedly dating when Young Lyric posted a series of pictures in which she was seen hugging YoungBoy, captioned, "NBA YoungGirl."  
This didn't sit well with her fans, and the couple received a lot of backlash from people who weren't happy to see them together, especially after YoungBoy had revealed some time ago that he had contracted an STD from a former girlfriend. 
Regardless of the hate, the couple tried to make their relationship work for a while. Lyric even admitted that YoungBoy was one of the artists who influenced her music among other artists, including Nicki Minaj, Beyonce, and Cardi B. 
However, the happiness didn't last long as the couple apparently called it quits after a few months, which was confirmed when Lyric tweeted about moving on in November 2020. 
I don't run away from shit, i accept my past and move on with my life 💯 — Lyric💕 (@Lyrikkal) November 5, 2020
She even posted about being mad and bitter over her ex, so we assume that the relationship didn't end on good terms. Furthermore, she has deleted all her previous social media posts about YoungBoy, so it seems like everything is over for good between them. 
Lyric Has A New Beau
Soon after posting about moving on from her ex-boyfriend, Lyric posted about her new beau, Shakur Stevenson, the 23-year-old professional boxer from Newark, USA. 
Before officially admitting to the world about their relationship, Lyric and Stevenson had pleasant exchanges on social media which aroused the curiosity of fans across the globe. 
The speculation was put to rest when both Lyric and Stevenson posted on their social media accounts, letting the world know about dating each other in December 2020. 
The news came a month after Lyric had posted about moving on in her life. Since then, the couple has been seen continually commenting on each others' posts, which has earned them a lot of love from their fans. 
Stevenson is a professional boxer who has represented the US in the 2016 Summer Olympics and won a silver medal for the country.