Yassuo and Ex-Girlfriend Bella's Drama Is Still On Despite Splitting on Mutual Terms
Full-time Twitch streamer Yassuo revealed that he is no longer with his girlfriend Bella - and that they broke up in a mutual term.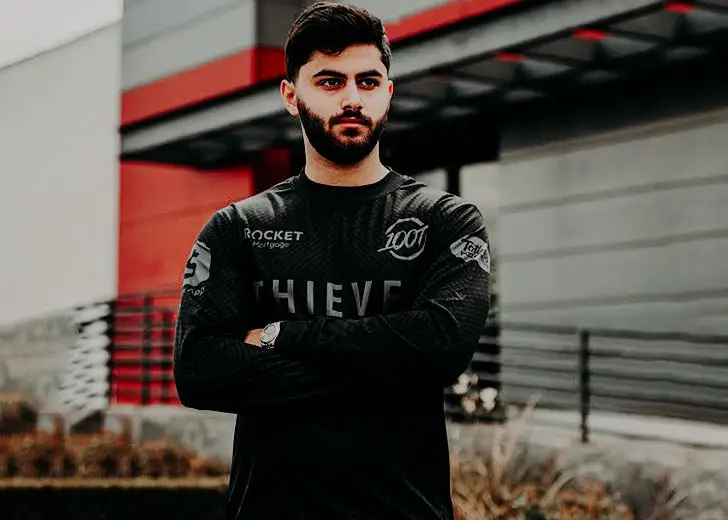 In October 2020, full-time Twitch streamer Yassuo revealed that he was no longer with his girlfriend Bella. After what seemed like a perfect relationship, the duo separated but chose to spare us the details of the breakup, just revealing that they broke up on good terms. 
Yassuo Has Moved On from the Breakup
In a YouTube video uploaded on October 19, 2020, Yassuo opened up about the elephant in the room and admitted to being single since August 2020.
The streamer didn't unfold about the break-up right away because Bella was still staying at his place, and the whole thing would've led to more drama.
Yassuo, whose real name is Hammoudi Abdalrhman, didn't disclose the breakup until his ex-girlfriend moved out of his place and requested his fans to keep the hate comments to themselves and leave him and Bella out of it. 
The famous Twitch streamer shared how he respected the relationship and enjoyed their time together in the same video. 
The American gamer went on to tell his YouTube family that he has moved on from the breakup; however, he didn't go into the specifics of their separation. He said the break-up was a while ago, so he had time to process it. 
I know you guys wanna know the specifics, but we broke up on mutual terms. I don't want to get super into it. I don't want to get too personal with it. I don't want to like to reveal too many details but yes I am single, I am ready to move on, or I have moved on cause like I said we didn't break up like a week ago. 
Received Fake Cease-and-Desist Order
After the separation, on February 12, 2021, Yassuo took to Twitter to share that his former girlfriend Bella sent him a fake cease-and-desist order.
He stated that it was his "first ever Cease & Desist," but later, the order turned out to be a fake one.
That instance suggests that the former couple's relationship drama has not still come to an end.
Yassuo's Bond With His Sisters
Yassuo may keep his personal life away from the eyes of his fans, but his fans have got a sporadic glimpse of his bond with his two sisters.
On January 18, 2019, the Twitch streamer brought his elder sister on the online stream. In the video, she responded to some comments, whereas Yassuo could be seen teasing his sister and accusing her of changing her speaking tone online. 
In another video uploaded on November 23, 2019, Yassuo showed how he wished his younger sister a happy birthday. The adorable bond between this brother and sister duo won many hearts as the gamer pretended to be a waiter and surprised his younger sister Nunu. 
In a different video from May 20, 2020, Yassuo made fun of his elder sister's stream. He picked up the fact that she was yelling at absolutely nothing during the stream. In the same video, Yassuo revealed that his sister is two years older than he was.