Yamiche Alcindor and her husband keep a low-profile after exchanging wedding vows in 2018
The PBS NewsHour reporter is happily married to her husband, Nathaniel Cline, a fellow journalist. The duo has been married for over two years and has managed to keep a tight lid on their marital life.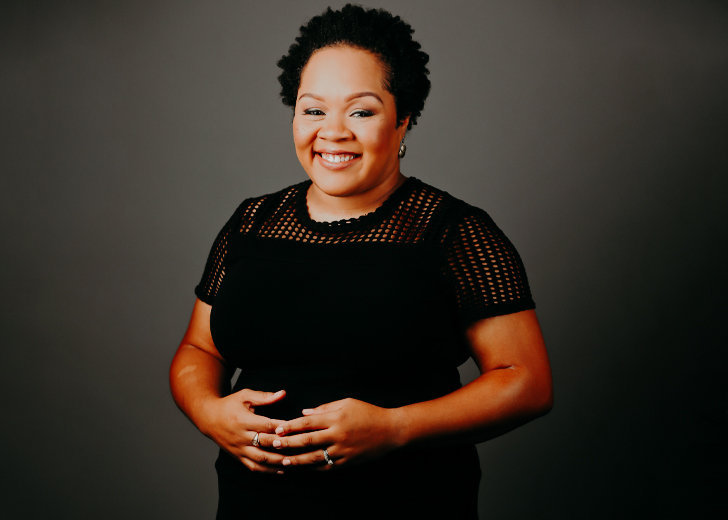 PBS NewsHour's White House correspondent, Yamiche Alcindor, is a happy wife whose husband is in the same line of work as her—journalism.
Both of them are public figures who share national and international news. However, the fellow journalists have chosen to maintain their privacy and have kept a low profile regarding their marital life.
Alcindor & Her Husband Married In 2018
The Georgetown University graduate and her husband, Nathaniel Cline, started their relationship around late 2017-early 2018. After a short period, they decided to legalize their bond, and on March 3, 2018, they shared their wedding vows. 
On March 6, 2018, the former news reporter for USA Today took to her Twitter handle to share a picture from her wedding three days after their marriage. In the caption, she wrote that she is taking some time off to celebrate her wedding with her now-husband.
Since then, the journalist duo has been relishing the time they spend with each other. Their bond can be witnessed through the couple's official Twitter account, where they, once in a while, mention their respective other-half.
For instance, on November 16, 2018, when Essence magazine shared a tweet urging their followers to raise their hands if they love a good groom cry, the former sports reporter for Cleveland.com retweeted it by writing, "no tears for me." Also, in the same tweet, he jokingly said that he hoped his wife would catch his velvet shoes.
Later, the recipient of IWMF's Gwen Ifill Award retweeted her husband's tweet, praising his humor, and mentioned that this is the man she married.
She Loves to Talk to Her Husband
As one of the lead correspondents who report directly from the White House, the pressure on Alcindor is immense. One has to be prepared and strong to ask tough questions to the President. 
In her case, she has found a partner who understands her responsibility and her work stress. While talking about the same topic on Late Night with Seth Meyers on April 10, 2020, she revealed how she decompresses after having a hectic day at work.
In the exclusive conversation, 2013's Emerging Journalist of the Year revealed she unwinds with her husband and is lucky to have him by her side. Also, she mentioned she talks about her day with her husband and listens to Bill Withers on repeat.
Going by her statement, it looks like she loves to spend time with her husband, and their bond is growing stronger with each passing day.