WolfieRaps Dating Sylvia Gani Again | His Cheating Scandal, Apology And Its Aftermath Timeline
In this article, learn rapper WolfieRaps' family and personal life, as he is again dating Sylvia Gani. Also know his cheating scandal, apology, and its aftermath timeline.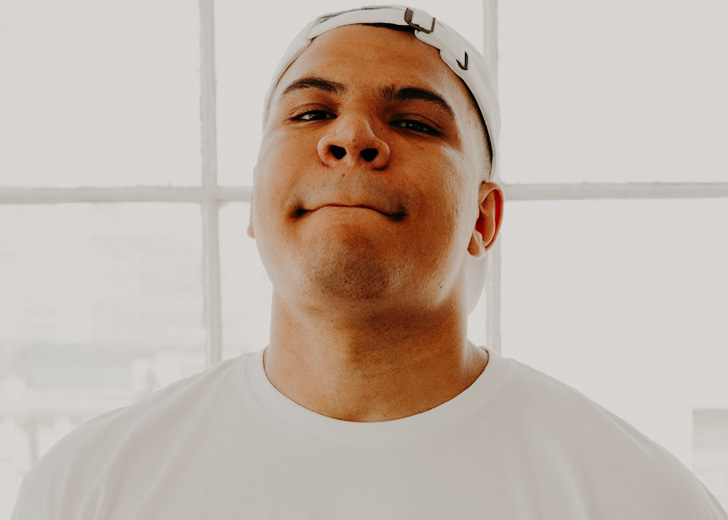 YouTuber WolfieRap's relationship with his girlfriend of more than four and a half years came to a halt after the reports of him cheating emerged online. But things have changed for good for the YouTuber.
The Ottawa native rose to prominence soon after posting his first video of remixing Migos' Versace on his YouTube channel, Wolfie, in August 2013. Over the course of time, he has ventured into other avenues on YouTube including reacting to videos online and creating comedic skits. His status as a celebrity was solidified once pop sensation Justin Bieber began following him on Twitter.
He has amassed a huge social media following. A little under 8 million people subscribe to his YouTube channel, and over 1.8 million people follow him on Instagram. Meanwhile, his Twitter boasts a respectable 500 thousand+ followers.
WolfieRaps Has Working Parents & Two Siblings
Wolfie was born on June 15, 1993, in Ottawa, Canada. His real name Charles Raynor and also goes by the moniker 'King Wolfie.'
He grew alongside his younger brother, Zach Raynor, and his sister Quintessa Evangeline Raynor in Ottawa, Canada—both of whom can be seen making regular appearances on his YouTube skits.
Following in his brother's footsteps, Quintessa has taken up rapping and is an aspiring dancer. Wolfie's brother, Zach, who rarely talks on Wolfie's video, is the frontman of the band 'The Lionyls.'
Their father, Chris Raynor, who regularly features on Wolfie's channel, is an orthopedic surgeon while their mother, Amanda Fox, is a serial entrepreneur, writer, artist & developer.
How Much Is Wolfie's Net Worth?
Prior to making a name for himself as Wolfie, the YouTube personality had tried using different aliases, including TheSquids, DemHoodNiggs, CeeRayzTV, Terribadz, and Thosechoobz on YouTube.
However, all his YouTube channels premise would remain the same—remixing popular songs, mostly raps. Besides Migos, he has also remixed artists such as Miley Cyrus, Justin Bieber, Chris Brown, and Kid Ink.
In addition to remixing popular songs, the Ottawa native performs fast-paced cheesy comedic skits on his YouTube channel. His YouTube videos resonate well with the millennials; so much so that he has been able to pocket an astounding 4 million USD net worth, according to Naibuzz.
WolfieRaps Exposed By Underaged Highschooler For Cheating Girlfriend
Wolfie's girlfriend, Sylvia Gani, is a fashion, beauty, and lifestyle vlogger with over 2.6 YouTube subscribers. They had begun dating in January 2014.
Over the course of their relationship, the lovers have featured heavily on each other's channel, often filming pulling a prank on each other. Fans of the couple roots for them to go a long way, such was their chemistry.
So, when the YouTube channel DramaAlert reported that an Instagram model (@itsjasmyng) had provided them with intimate text messages from Wolfie to her on 29 May 2018, everybody was left dumbfounded.
More alarming was the fact that the girl who helped the YouTube star cheat on his then-girlfriend was just about 16 years old then.
Wolfie, however, has denied all the allegations of him cheating on his girlfriend. A week after DramaAlert's reporting, he took to Twitter to tell his side of the story.
Reacting to the reports, Sylvia posted a YouTube video titled 'how to survive heartbreak' on June 10, 2018. She appeared distraught by the news of being cheating with an underaged girl—hence, they broke up with each other at that time.
WolfieRaps And Sylvia Gani Are Happily Dating Each Other Again
After all the cheating allegations and a real breakup, WolfieRaps and Sylvia Gani cleared the air between them and again started seeing each other.
They first collaborated (after the breakup) in November 2018 for Wolfie's music video 'On Me.' Soon after that, he reacted to his song and made a video; while doing that, he mentioned Sylvia a couple of times.
In June 2019, Salvia went on to surprise Wolfie on his birthday and with that, things started looking good for them.
It became official that they were dating each other in October 2019, when both of them moved to a new house and settled in together. Wolfie revealed that they were officially moving in together in his vlog. And since then, he has been referring to her as his girlfriend in his videos.
Presently, both Wolfie and Sylvia seem to be enjoying their time as a couple together. They, timely, post photos with each other on social media as well as features in one another's YouTube videos.