Who Is Dillon Buss? Everything You Need To Know About Tallulah Willis' Fiance
From his love of skateboarding to art directing, here's everything you need to know about Tallulah Willis's fiancé.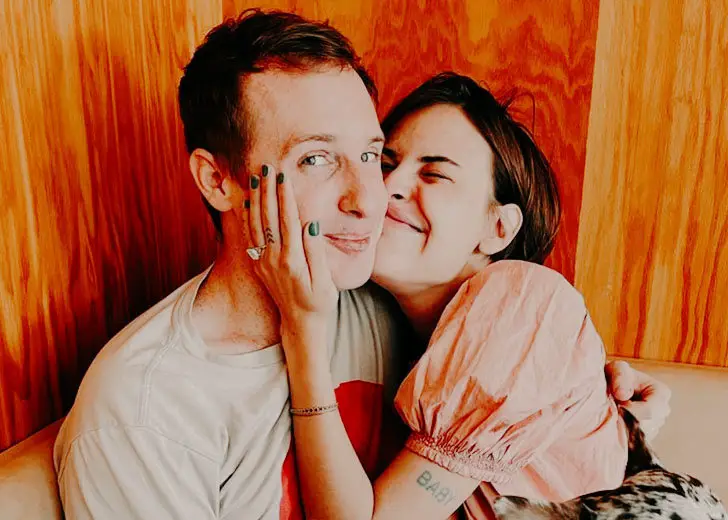 Dillon Buss, the multitalented filmmaker has just got engaged to Bruce Willis and Demi Moore's youngest daughter, Tallulah Willis.
Buss proposed to her with a square-cut diamond ring, modern in design with a delicate vintage look. It has an incredible swirl and diamond detailing, open tapering shoulders allowing it to pass light through the diamond encouraging a dazzling sparkle.
With this ring given to his belle, he marked the beginning of a new chapter in his life as of now. 
Dillion Buss' Career and Education
Moving to Buss's professional life, he is not just a talented filmmaker but also an accomplished artist and a skateboard enthusiast. He says that he has his drawings, his filmmaking, and his skateboarding, all of which revolve around each other. 
The 32-year-old explained how at this point he can't stop doing any one of the three. He is committed to seeing them all through because apparently, it feels good to make it all work.
"It's all I've ever wanted to do, and I'm doing it," the driven Buss said.
After he graduated from Massachusetts College of Art and Design in 2012, the artist eagerly and immediately set out to make his dreams come to fruition, which also included his very own clothing line. 
Buss has preached to the younger generation through the Converse Boston CONS Project, which is a series of free artistic collaboration and a learning experience from the experts of skate, art, and music.
His Many Passions
The ambitious artist has also given inspiring career talks with students at MassArt. He wanted to give younger kids an idea that it's possible to be an artist or filmmaker and that it's an amazing lifestyle.
Buss has an affinity with Boston and strongly believes that if the younger generation has something they're passionate about and want to pursue as a career in Boston, they can certainly make it.
A great part of what he does is based on living in the heart of the city – skateboarding, filmmaking, and creating art. Boston has such character to it that he discovers something new in the city almost every day.
It is the same city that has given the Motion For Action art director an equally important chance to follow his passions and live the life he has always dreamed about. He travels all over the world for film shoots, but it is when he reaches Boston that he feels like he's home.
Among all these other achievements, Buss has yet to win the title of "husband." He shared the news of the engagement via Instagram and is stoked to finally call Willis his fiancée.
"Love you forever Buuski Lu, you are my best friend," he captioned his post.  
Buss has met his fiancée's entire family, whom he had the opportunity to get acquainted with during quarantine. The three sisters went into lockdown in Idaho with each of their respective romantic partners and their parents, Bruce, and Moore, who divorced in 2000.